ClearOne Ceiling Microphone Array Analog X Announced at ISE 2018
The ClearOne Ceiling Microphone Array Analog X adds to more options to ClearOne's ceiling mic lineup at ISE 2018.
Leave a Comment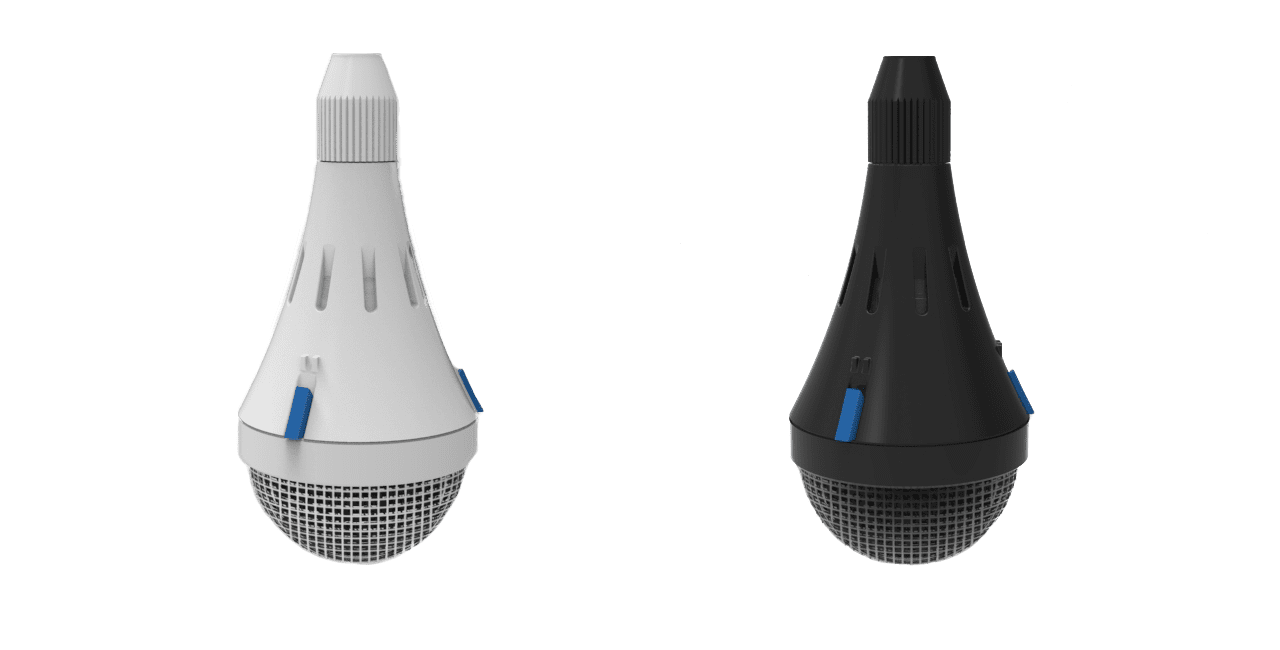 ClearOne announced an addition to its ceiling mic family during ISE 2018 – the ClearOne Ceiling Microphone Array Analog X.
According to a press release by the conferencing audio solutions provider, ClearOne Ceiling Microphone Array Analog X joins the original ClearOne Ceiling Microphone Array and offers systems integrators more options in their system design.
All ClearOne Ceiling Microphone Arrays feature three wide-range microphones that are mounted together into a single unit array to provide the rich sound of three individual unidirectional microphones while maintaining full 360-degree coverage. The debut was made at ISE 2018 at Stand #1-N120 in the RAI Exhibition Centre in Amsterdam.
More from ClearOne's press release:
Easily installed and affordably priced, the new ClearOne Ceiling Microphone Array Analog X features numbered mic-elements for easy identification, an LED indicator for On/Off/Mute, and the ability to daisy chain up to four ceiling microphone arrays to make twelve microphone systems. What's more, it is 100% shielded from any interferences, features a higher signal-to-noise-ratio, the ability to be installed anywhere from 0-feet to up to 7-feet from the ceiling, and optimized for speech intelligibility. The ClearOne Ceiling Microphone Array Analog X also works with any DSP mixer. 
"There is no question that audio is the single most important factor to effectively conference, communicate, and collaborate in any group meeting environment," says Durai Ramachandiran, ClearOne senior director of product line management, Pro Voice & AV Distribution.
 "Customers who know the benefits of the original ClearOne Microphone Array will immediately appreciate the added performance and ease of installation of our newest line addition for applications or environments where a more demanding ceiling mic performance is needed."
According to ClearOne, the Ceiling Microphone Arrays deliver unbeatable sound with the most unobtrusive microphone placement option and they're ideal for conferencing, sound reinforcement applications in any size room, including lecture halls, board rooms, huddle rooms, training rooms, courtrooms, telemedicine facilities and more.
They will be available in white and in black, shipping in Q2 2018.
For more information on the ClearOne Ceiling Microphone Array Analog X, click here.