New Distributor A.C. ProMedia Launches Website
A.C. ProMedia, a new division of A.C. Lighting Inc, announces acpromedia.com, targeting the system integration and "architainment" markets.
Leave a Comment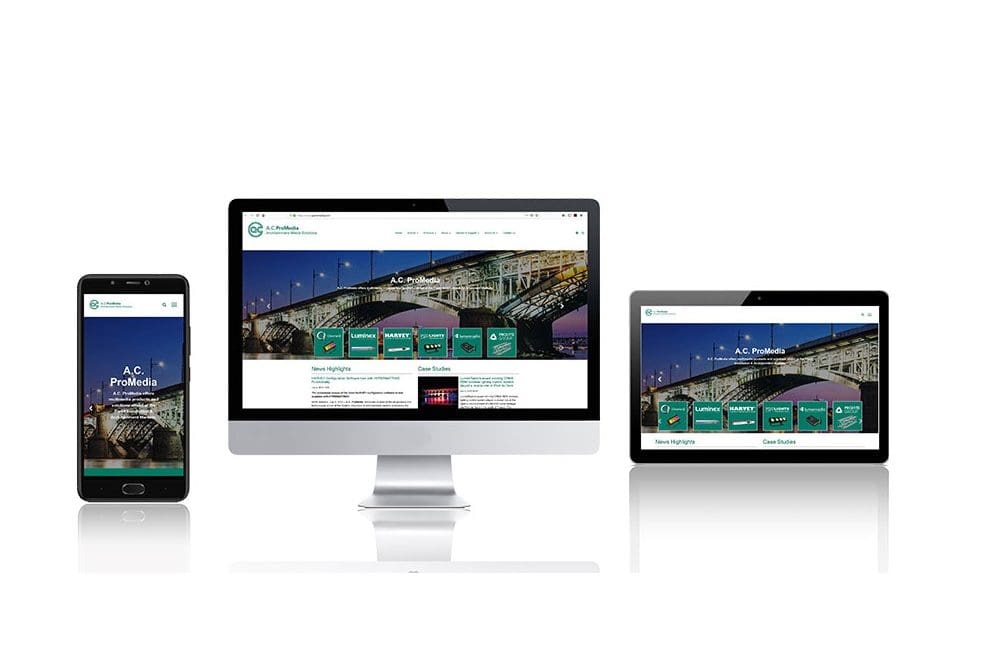 A.C. ProMedia, a new distributor serving the system integration market and a division of A.C. Lighting Inc., has taken a significant step toward reaching its target dealers: It has launched its website, ACProMedia.com.
According to a press release by A.C. Lighting — a value-add distributor of lighting, rigging and video technologies for the theater, film, TV, worship, exhibition and commercial markets — the new A.C. ProMedia site is designed to deliver a great overall user experience and features a clean design, easy to use menu functionality with fast navigation and is fully responsive and adapting to the best layout for viewing on mobile, tablet and desktop.
On the site users can find a selection of products available from manufacturers including:
Chroma-Q
Luminex Network Intelligence
ProLights
Prolyte Group
LumenRadio
Dealers will also find new manufacturers that include "DSPECIALISTS," with plans to expand the product offering in the future, according to the press release.
In October 2018, A.C. Lighting Inc. quietly introduced A.C. ProMedia during LDI. Over the past few months Mic Cardone, VP of sales, alongside Jean-Louis Blanchard, V.P. of business development, have been recruiting talent and researching and partnering with manufacturers to create a product portfolio to meet the North American market, the company says.
A.C. ProMedia offers multimedia products and solutions (audio-video-lighting-control-networking) aimed at the fixed installation and "architainment" markets, through consultants, design groups and systems integration channels.
During Infocomm 2019, in June, A.C. ProMedia officially launched.
"A.C. ProMedia is becoming known as a progressive company, known for its quality and extensive product portfolio!" says Cardone. "Launching this website will allow A.C. ProMedia to showcase their products, and share with clients and end user's new product launches and case studies in the future."
More on A.C. ProMedia (via press release):
To support A.C. ProMedia's successful development, Mic Cardone can count on the same strong technical support, customer service, accounting and marketing teams you already know and trust, from A.C. Lighting Inc.

Mic Cardone will continue making important announcements about A.C. ProMedia's Team and portfolio…  Stay tuned!

Learn more about A.C. ProMedia at IAVM in Chicago, July 22 and 23, 2019. A.C. ProMedia will be in booth #1122 to answer all of your questions, and provide product demonstrations.
A.C. ProMedia invites commercial integrators to follow it on Facebook.