Nureva to Showcase 'Transformative Solutions' for Collaborative Spaces at InfoComm 2018
Nureva digital working walls, cloud-based collaboration software Nureva Span and advanced audio conferencing create optimal environment for teams.
Leave a Comment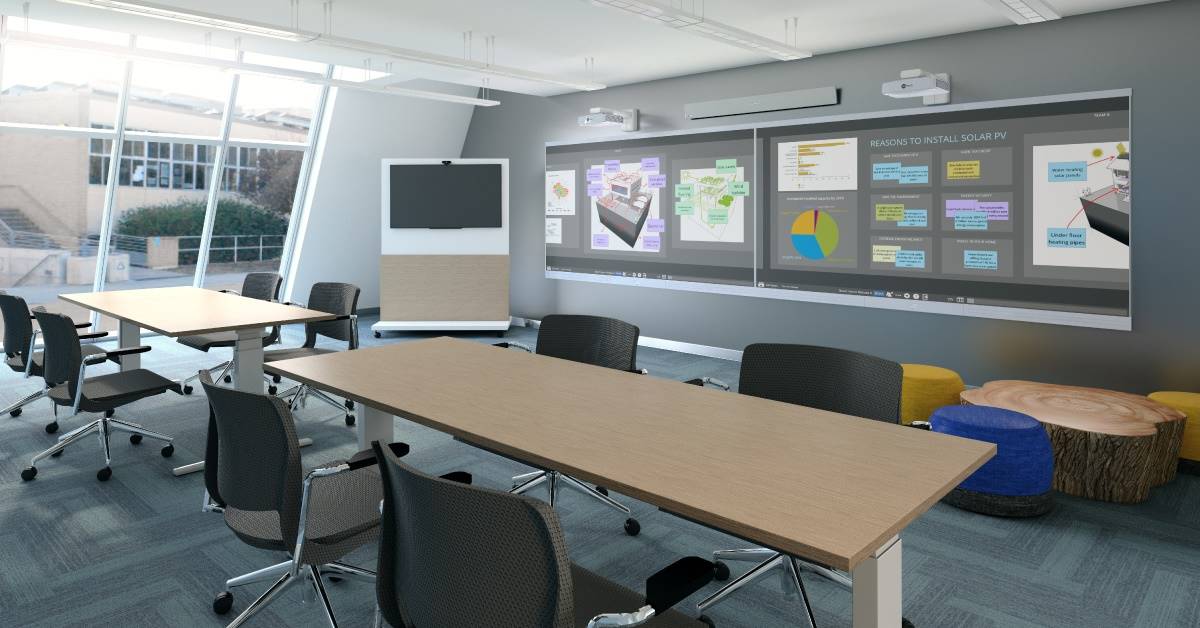 Nureva Inc. will demonstrate its new Nureva Wall WM408i system, new functionality in Nureva Span visual collaboration software and the new Dual HDL300 audio conferencing system at InfoComm 2018 in the Las Vegas Convention Center (booth N1276) June 6-8.
Visitors to Nureva's booth will experience how the company's advanced solutions "combine to create an environment that empower teams to work more effectively and efficiently while delivering breakthrough results," according to the company.
Announced at ISE 2018, the Nureva Span collaboration software now features customizable templates.
The company says its customizable intelligent templates are a patent-pending solution that make it easy for users to leverage design and business processes within the Span software.
"As enterprise adoption of Span continues to grow, we have seen firsthand how our customers are using it to improve the efficiency and effectiveness of their collaborative processes," says Nancy Knowlton, CEO of Nureva.
This is Nureva's third consecutive year as an exhibitor at InfoComm, and during that time the company has received numerous accolades and awards from the industry for its continuous innovation.
Booth visitors will "see, hear and imagine the possibilities of what can be achieved using Nureva's solutions to support the acceleration of collaborative activities used in core processes such as lean, agile and design thinking," according to the company press release.
Nureva is also a 2018 global partner of TIDE, a one-day conference about human-centered design, taking place in Las Vegas on June 5 and an exhibitor at UBTech, a higher education conference that takes place at The Mirage Resort and Casino in Las Vegas from June 4 to 6.
"We're excited to be at InfoComm 2018 to engage with dealers and end users, and to showcase the latest advancements to our solutions for collaborative teams and spaces," said Knowlton in the Nureva announcement.
"These advancements are designed to further deliver on the transformational experiences and environments that our growing base of enterprise clients are looking for."
Read Next: Span Software Features Customizable, Intelligent Templates
Click here for more information about Nureva Span, the Dual HDL300 audio conferencing system and other Nureva products.
Additionally, Nureva officials are recruiting dealers to expand its channel and accelerate market adoption across North America.
If you enjoyed this article and want to receive more valuable industry content like this, click here to sign up for our digital newsletters!