IT Firm Onepath Launches AV-as-a-Service for SMBs
Managed service provider Onepath calls its new offering a solution to the difficult and expensive maintenance of audiovisual tools at smaller businesses.
Leave a Comment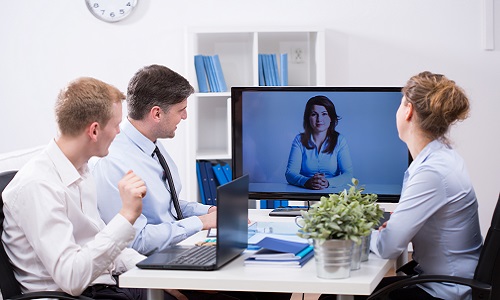 Two of the biggest trends in pro AV since I've been an editor at Commercial Integrator have been the convergence of IT and AV and AV-as-a-Service. Here's a piece of news that hits both trends.
Atlanta-based managed service provider Onepath has launched an AV-as-a-Service solution geared toward small-and-medium-sized businesses.
In a Thursday press release, the IT-based company calls the new offering a solution to the difficult and expensive maintenance of audiovisual tools at smaller businesses.
The company cited a recent survey that found 88% of IT professionals in small businesses reported problems with their AV equipment daily or weekly.
That diminishes productivity and taxes the IT department. Further, most of the companies surveyed are spending at least $10,000 on tools and support for their audiovisual needs.
Onepath's press release said it's AV-as-a-Solution offering starts as low as $180 per month for a huddle room system and goes up to $325 per month for a boardroom with web conferencing capabilities.
Read Next: Why You Should Pay Attention to AV as a Service
According to the press release, the as-a-service pricing model gives smaller businesses the ability to select and use nonproprietary AV technology on a three-year refresh cycle, and companies can switch platforms if their needs change.
Also included is help desk support, proactive monitoring and management, technical support and remote firmware updates, the press release said.
In a statement, Michael Lane, vice president of engineering at the firm, said 93% of knowledge workers fulfil their job duties outside of the office at least one day a week.
"This means AV tools have to be uncomplicated and operate as expected – downtime results in lost productivity and stretched support resources, which our clients simply can't have," he said. "The goal of Onepath AVaaS is to put our clients' minds at ease when it comes to the use of AV tools and technologies, while turning what has traditionally been a (capital expenditure) charge into an operating expense, making the service incredibly attractive to SMBs."
The company's new offering comes as the pro AV industry as a whole is grappling with the transition to a service-based model that provides recurring revenue rather than the legacy model of an up-front capital expense for the installation and support as needed.