Visit the SiliconCore InfoComm 2018 Booth for Smaller Pixel Pitches
The SiliconCore InfoComm 2018 booth (#N963) features 4K UHD LED displays and LavenderLIVE, designed for the live events market.
Leave a Comment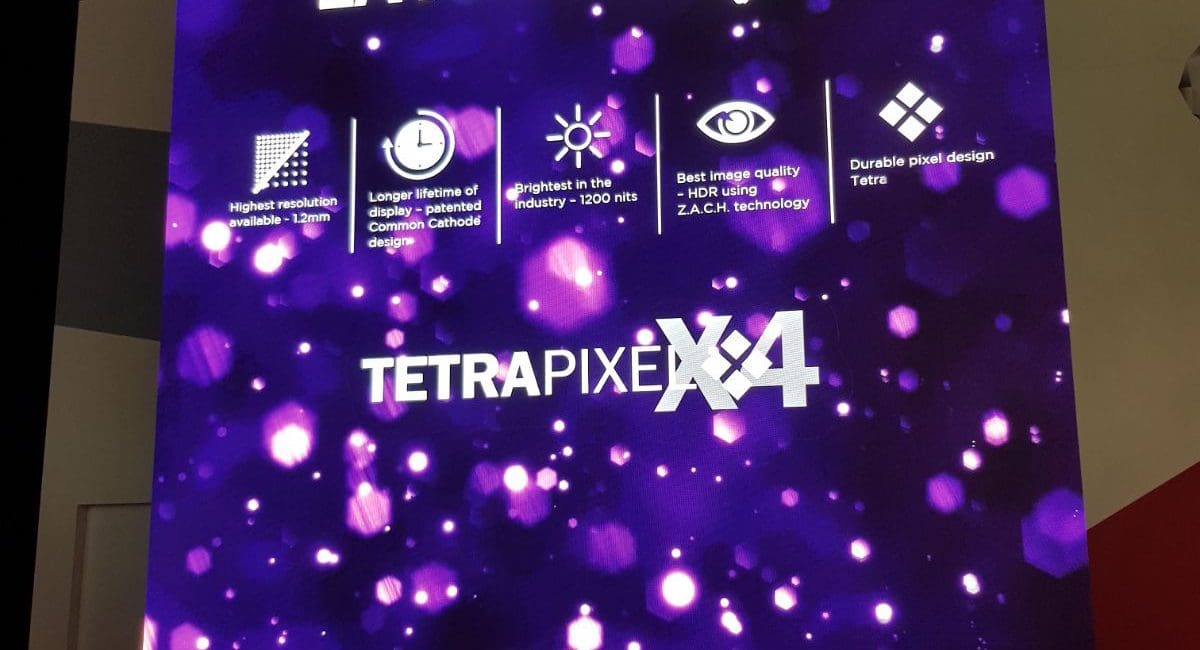 The SiliconCore InfoComm 2018 booth (#N963) will feature fine pixel pitch 4K UHD LED displays like LavenderLIVE. Here's a quick Q&A with CEO Eric Li on their InfoComm recommendations.
Commercial Integrator: If we learn about only one product innovation in the SiliconCore InfoComm 2018 booth, what should it be?
Infocomm 2018 will see SiliconCore unveil our latest innovations in fine pixel pitch LED displays, leading the next industry wave in durability.
Tighter pixel pitches are susceptible to damage and we have two innovations directly addressing this concern. LavenderLIVE will be shown for the first time in the US, a 1.2mm product designed for event and installations where robustness is of top concern.
A unique Tetra pixel design increases durability and responds to a growing request for smaller pixel pitches in the rental environment.
In addition our years of development with CoB manufacturing has led to advancements in durability for our next generation of LISA product being demonstrated in a 1.9mm format.
You will be impressed by the color uniformity and can physically feel the distinct advantage of a more durable display, especially for retail, education and digital signage.
This next wave of durability for the industry will contribute a great deal to the rise of LED in a growing number of applications.
CI: Ok….What if we have time to see one more thing?
You won't be able to miss the two large 4K UHD displays being showcased with impressive HDR10 content. Our patented ZACH technology is the secret behind these vivid displays.
Two years in the making, this technology was developed to achieve the best grayscale and color reproduction on the market, with brightness that is 20- 50% higher than the competition.
This means a SiliconCore display will maintain its brightness and image quality over a much longer period of time, protecting your investment.
CI: What's one last impression you'd like us to take away from the SiliconCore InfoComm 2018 booth?
Actually, this is for everyone to consider – remember to ask the right questions! Direct view LED displays are a long term investment so it's imperative to ensure you start off with a quality display that is right for integrators and their customers.
With such a huge number of LED manufacturers and no industry standards for specifications and manufacturing, it's difficult to know the quality of product and level of support you will actually receive.
There are many white labeled products being used by brand names, with little transparency as to quality and source. Ask questions and fully qualify the product and your vendor.
It is important to properly vett a manufacture with experience and presence in the US. With periodic floods of inventory due to over manufacture of LED components in China, price does not equal quality and it's important to work with a knowledgeable company who works with you every step of the way.
We encourage you to meet the team at our booth and ask questions, we are here to ensure you make the best possible investment.
We are a Silicon Valley, US based company focused only on fine pixel pitch displays and pride ourselves in investing into research and development to create innovation and leading technologies in the LED marketplace.