13 of the Brightest and Best LED Display Solutions from InfoComm 2019
We canvassed every inch of the InfoComm 2019 floor–and some of the industry's top manufacturers– to compile a list of LED displays fit for any occasion.
Leave a Comment
Photos & Slideshow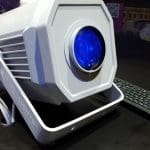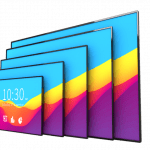 ---
When we look back at the 2019 AV market in general and InfoComm 2019 in particular, it could be that we'll all walk away saying, "This was the year of LED."
Sure, LEDs have been around for a few years now but every aisle of the Orange County Convention Center in Orlando was lined with LED displays of all shapes, sizes and orientations and it seemed manufacturers were doing everything they could to prove the versatility of LED displays in their booths at the show.
It wouldn't be a surprise to any of the record-setting 44,129 registered InfoComm 2019 attendees, then, that AVIXA's most recent Industry Outlook and Trends Analysis global summary points to LEDs as one of the reasons the global AV market is expected to reach $247 billion by the end of this year and about $325 billion by 2024.
It's hard to look away when you see an LED and not just because the brightness of those displays does such a compelling job of captivating your attention. In many cases, it's simply amazing the applications in which those displays are being used.
Our compilation of the best and brightest (yes, we came up with that pun all by ourselves) LEDs from the InfoComm 2019 show floor includes extra-small LEDs, extra-large LEDs, LEDs that appear to bend and everything in between.
That means, if you're an integrator, it seems there's an LED display solution for just about any job you'll be doing this year and, according to the industry predictions, for the next five years.
Take a look at some of our favorite LED displays and choose which one you want to embrace–no, we don't mean that literally but maybe you'll find one that actually makes you want to hug it.
Just remember, though, you probably don't want to look directly into the LED if you do actually embrace it. Those things can get pretty bright and you don't want to hurt your eyes, after all.