Crestron, PPDS Announce Cloud Certification, Partnership
Philips OPS displays receive Crestron XiO Cloud certification, allowing customers to deploy, monitor and manage displays from a centralized location.
Leave a Comment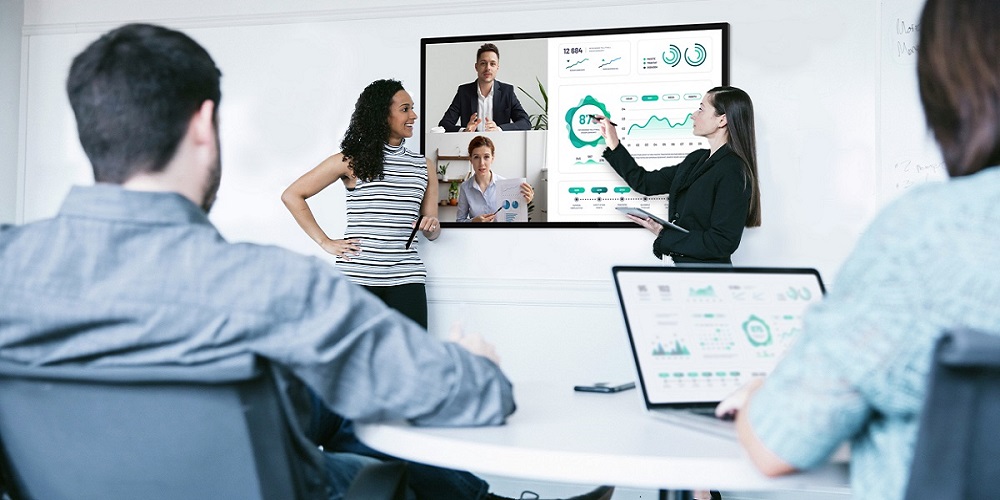 Crestron and Philips Professional Display Solutions have formed a new strategic partnership that includes Crestron XiO Cloud certification for Philips OPS displays, allowing customers to deploy, monitor and manage the displays from a centralized location.
According to a press release, the Philips displays are among the first to gain Crestron's XiO Cloud certification, which will help reduce installation time and increase uptime.
For Philips, this opens up opportunities across several industries "with PPDS bringing the most advanced and complete version of the award-winning XiO Cloud™ control and management solution available anywhere in the current market."
"With Crestron technology now embedded and compatible across almost all Philips professional displays (including pro TV, digital signage and interactive), PPDS has become one of the world's few display manufacturers to support all four of Crestron's key technology integrations, including its Control, Remote Management, Video Distribution and Unified Communications solutions," the press release said.
Read Next: PPDS Launches Philips 7000 Series Higher Brightness LED Range
According to the press release, the collaboration brings these main benefits:
Future-proofed workplace. Crestron XiO cloud helps future-proof the workplace by making it easy to deploy, manage, monitor and evolve workplace displays via remote control from a singe location. Now, that technology integrates with Philips Windows and Android digital displays and pro TVs.
Easier installation. The Crestron XiO Cloud is designed to help eliminate the costly and disruptive configuration process for new displays and other devices since customers can configure and provision all Philips displays from a central location. Once displays are connected to the network, they automatically retrieve their settings specific to the environment being used.
Endpoint management. Crestron XiO Cloud provides the ability to remotely schedule updates on individual displays or collectively. Troubleshooting can also be done remotely and send alerts to IT or AV managers whenever an issue is detected.
Workplace analytics. Crestron XiO Cloud's workplace analytics give managers a better understanding of how rooms and systems are being used, including system usage versus occupancy, people counting and more.
Reducing set up time. Managers can configure the technology to conform to a users' needs and requirements before they enter it, and displays can be programmed to power down when they aren't being used to help reduce energy usage.
Bob Bavolacco, director of technology partnerships at Crestron, said in a statement that Philips has become a "deeply integrated Crestron partner."
Although technology is evolving, rolling out a new fleet of displays and devices can be time consuming and expensive.
"Even fairly simple but important updates can result in disruptions or even complete shutdowns, costing the company time and money," Bavolacco said. "Depending on the size of the company, it can also be difficult to keep track of the technology available in each room, how occupied rooms are, and how often that technology is even used. With XiO Cloud and working closely with PPDS, we've created an entirely new approach, bringing AV and IoT together to Philips professional displays to create smarter working and learning environments."
Sian Rees, international product manager of software at PPDS, said, "We're absolutely delighted to be able to bring this revolutionary solution to our partners and customers, strengthening our relationship with Crestron and taking our Philips professional displays further into the Crestron ecosystem. For XiO Cloud, we've gone deeper than many other manufacturers to maximise the benefits and capabilities of the ground-breaking solution. Offering the ultimate experience and performance for our partners and customers."