Everything Integrators Need to Know About Installing Direct-View LED
Chief has published an ebook packed with data from integrator surveys, installation advice, pricing structure, and more to help integrators better understand the opportunities and best practices for implementing direct view LED video walls.
Content from our Sponsor
Leave a Comment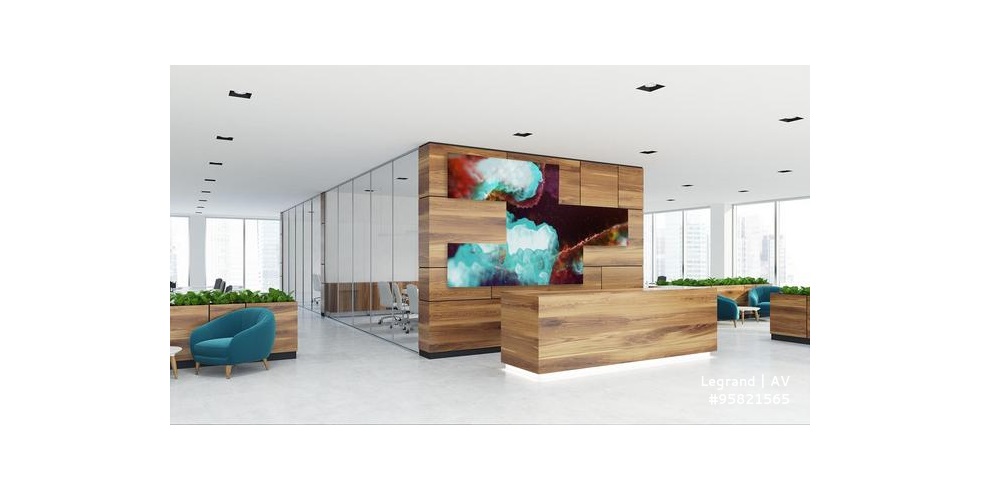 The video wall landscape has changed significantly over the past few years. Customers that deployed video walls in the past often chose LCD solutions, the best, most reliable technology available at the time.
However, direct view LED video walls have broken into the Pro AV market with great success. Customers are forgoing – even sometimes replacing – traditional LCD in favor of direct view LED.
Through an extensive survey of working integrators, Chief gained invaluable insight about how direct view LED is being sold and installed in the field. They're providing that information to integrators in a comprehensive ebook about direct view LED video walls.
The ebook takes integrators through the path of becoming successful direct view LED implementers:
Chapter 1 explains the opportunities for integrators selling direct view LED video walls, drawing on information from the "State of Selling and Installing direct view LED Video Walls" survey to highlight the rise in direct view LED installations and revenue opportunities.
Chapter 2 dives deeper into the profit potential and discusses integrator comfort and satisfaction levels with these installations.
Chapter 3 differentiates when it is best to use projection technology, when LCD makes the most sense, and which environments are best suited for direct view LED video walls.
Chapter 4 digs into the major challenges integrators face when installing direct view LED video walls, drawing directly from the integrator survey. This chapter provides advice and tips for overcoming these common challenges for a successful install.
Chapter 5 explains when to not choose direct view LED – and clears up many cases where integrators feel direct view LED is not the right choice (and why they might be mistaken).
Chapter 6 answers burning questions integrators have about direct view LED through a Q&A with Chief Senior Product Manager Luke Westin.
Through this ebook, integrators will gain invaluable information on how to successfully install, implement, and deploy direct view LED technology.
Boost profits and even better educate customers by downloading Chief's ebook on direct view LED today!