Philips T-Line Interactive 4K Touch Displays Now Available in North America
Interactive Philips T-Line for education brings collaboration and engagement while addressing safety and social distancing needs.
Leave a Comment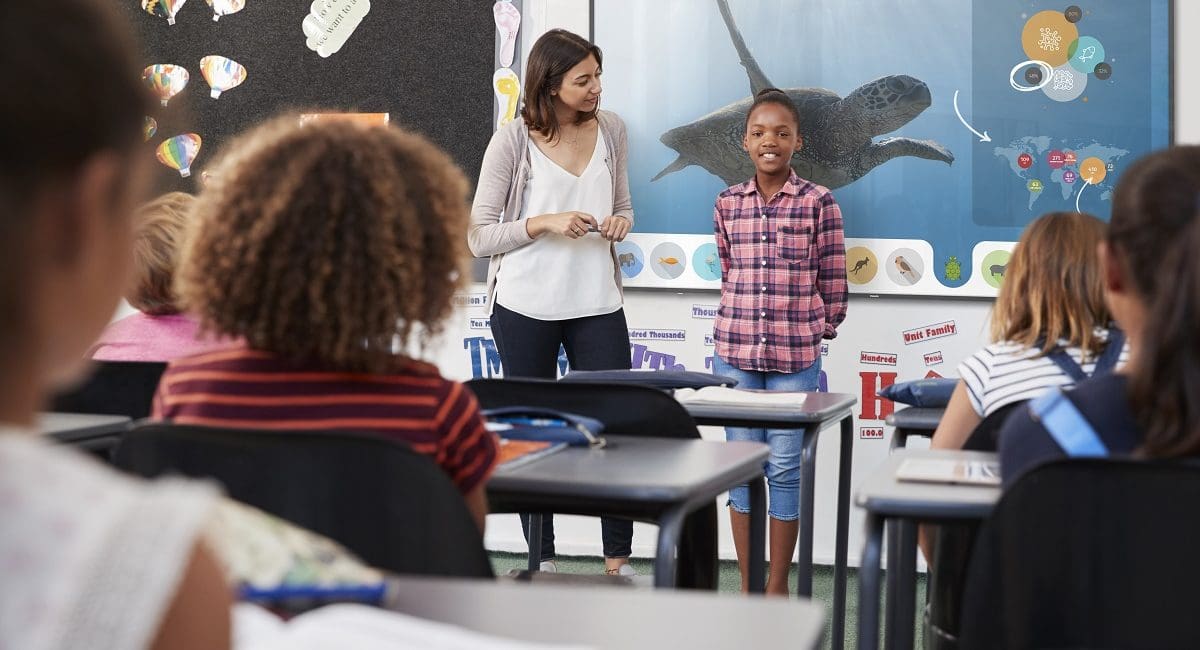 PPDS, the exclusive global provider of Philips professional TV and digital signage products and solutions, is helping to make classrooms in North America smarter, safer, more engaging and inclusive with the availability of its new dedicated Philips T-Line interactive 4K touch-display range, built exclusively for education.
Unveiled as a prototype at ISE 2020, the Philips T-Line's features and functionality have continued to expand and evolve to address changing health and safety issues – including social distancing and distance learning requirements – that have ensued.
Now available in North America, the T-Line range comes in 65", 75" and 86" size variants and was conceived following extensive consultations with leading education institutions.
Boasting an anti-glare and anti-reflection 4K screen, T-Line is equipped with a range of out-of-the-box features, designed to help motivate, empower and inspire teachers and students.
Adding Ticker Displays to Your Repertoire: Episode 142 of AV+
"With the education technology market set to more than double in value by 2022 to $40.9 billion, the role of technology in classrooms has not only become an essential component for teaching and learning, but it is also increasingly a deciding factor for parents and students when selecting their school, college or university," said Joe King, VP of PPDS North America.
"We feel a deep responsibility in supporting the education market, perhaps more so than ever with the current situation, ensuring students and tutors alike have the tools they need," he said.
"Philips T-Line is far more than simply another education display being launched into the market," said King. "We've taken a fresh look to address the historical obstacles and barriers faced by tens of thousands of students and tutors around the world, head-on.
"The result is a solution that brings classrooms together like never before to create a highly collaborative and safe environment where students are encouraged to have their voices heard and no one is ever left behind," he said.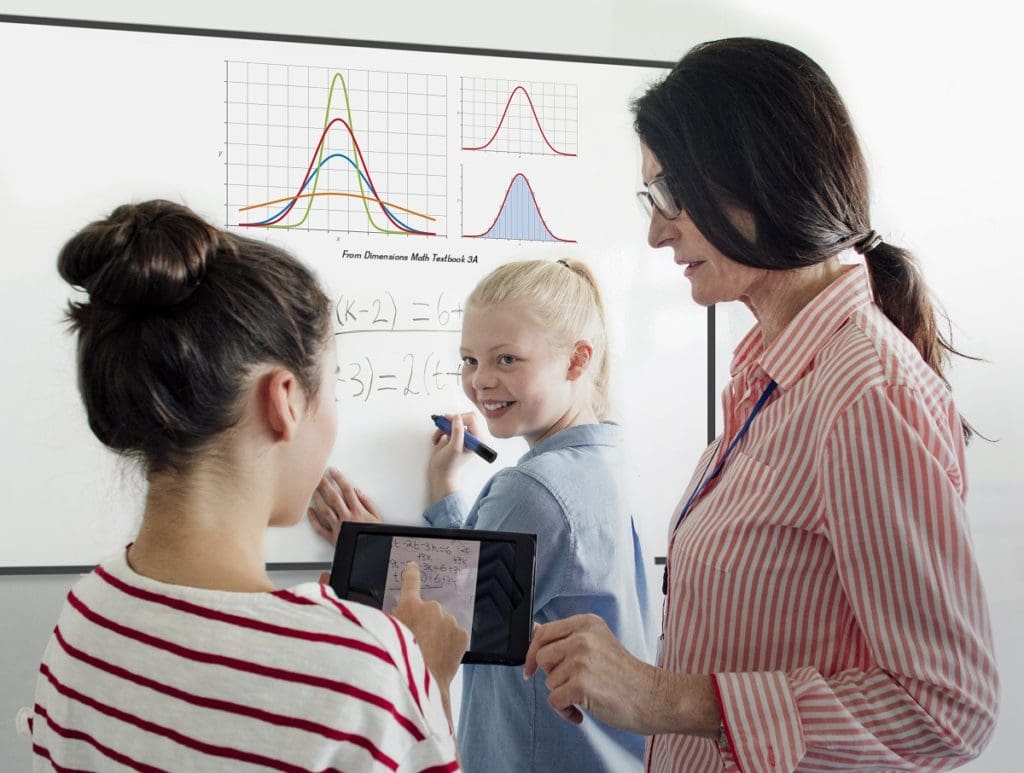 More About Philips T-Line Displays
Advancing PPDS' close working relationship with Google, all Philips T-Line displays run on the latest available Android OS. T-Line displays combine all the features and functionality of a traditional interactive display, but students are actively encouraged to participate and collaborate during lessons through a variety of means.
Each display features true multi-touch interaction, as well as high-speed technology and optimized glass coating, allowing multiple students to physically interact with the display simultaneously, using either their hands, or, for more accurate detail, a multi-tip passive stylus.
The displays can also connect with a keyboard and mouse and have the functionality to support Active Pen technology.
T-Line – running from a secure wireless connection – allows up to 64 people to connect their own personal computing device directly to the display at the same time, while work on up to four students' devices can be shared onto the display at any one time.
Supporting all major operating systems, including ChromeOS, macOS, Windows, Android and iOS, students can contribute to lessons – viewing, working with and manipulating a document without ever leaving their seat.
With Philips T-Line, all documents displayed and work carried out can be saved and can then be shared via third party email apps, or stored in the cloud, ensuring students never miss a thing, while also reducing paper waste.
With additional accessories, such as audio soundbars and cameras, and supporting programs such as Zoom, the new Philips T-Line combines all the functionality of a high-end video conferencing system, opening untold opportunities for further learning and interactions.
"Character development, collaborative learning and creative thinking are all essential ingredients for any educational environment," said King. "Students should feel empowered and involved – therefore collaboration between tutors and students should be seamless, encouraged and demanded."
"At PPDS, we believe that interactive displays like the Philips T-Line hold the key to providing the simplest, most effective and most inclusive solution, offering people the opportunity to absorb information in multiple formats, such as audio, pictures and video, and ensuring classes remain a hive of creative activity," he said.
If you enjoyed this article and want to receive more valuable industry content like this, click here to sign up for our digital newsletters!