Planar on the MicroLED Revolution
CI chats with Planar's Steve Seminario about the company's leadership in MicroLED, an advancement that is, arguably, the future of LED technology.
Sponsored Content
Leave a Comment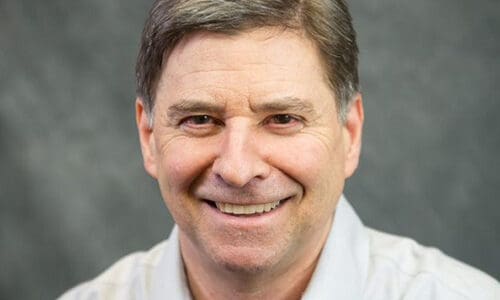 CI:
Please give a high-level overview of MicroLED, while also giving us a sense of its market penetration so far and in which environments we're likeliest to see it.
Steve Seminario: Since its emergence, MicroLED has captured the attention of the pro AV industry and demonstrated its potential to be the future of LED. To date, a majority of the focus has been placed on the premium end of the market, looking at very fine pixel pitches in the 0.6- to 0.9-millimeter range. Today's adopters benefit from first-of-their-kind, high-resolution display experiences as a result of high dynamic range from deep black to high brightness, while, at the same time, using less power. In addition, MicroLEDs, which are defined by LED size and typically classified as less than 100 microns, allow customers to achieve a lower pixel pitch or greater pixel density as a result of their small size. 
Global demand for fine-pitch LED products has grown significantly in recent years, and this includes demand for MicroLED. Because MicroLED is well suited for high-precision visuals and close viewing distances, we're seeing strong demand for mission-critical applications in environments spanning control rooms, corporate, government and even high-end residential. With MicroLED already well penetrated into these premium uses, we can expect to see it extend into an even wider set of applications before long. The significant cost reductions that we've seen in the past year in MicroLED and flip chip technology are expected to continue as volumes ramp up further. 
CI:
Describe some of the unique features and benefits of MicroLED, such as empowering integrators to increase brightness levels while, at the same time, decreasing power usage.
Seminario: MicroLED powers the highest-resolution display experiences with superior color reproduction and high brightness, while also requiring less power. In particular, the leading-edge technology's physical size enables support for finer pixel pitches. It's also unlocking significant improvements in contrast and dynamic range for any pitch as a result of featuring very high peak brightness levels and more black surface area between pixels. 
Our premium fine-pitch Planar DirectLight Ultra Series, for example, features models with MicroLEDs that are much smaller than standard LEDs but that deliver better black levels and up to three times more brightness, while consuming much less power per unit of brightness. Energy efficiency is a key advantage of today's MicroLED technology, allowing customers to benefit from 24/7 reliability, long life and simplified maintenance. With Planar ActivAlign, the Planar DirectLight Ultra Series' proprietary, self-adjusting alignment system, perfect pixel alignment is maintained over time. This helps reduce maintenance, maintain seamless visuals, and compensate for possible vibration and thermal expansion, which can cause LED modules to shift. 
MicroLED is enabling integrators to deploy more premium offerings with fine pitches, outstanding visual performance and efficient energy usage. 
CI:
Offer a sense of what Planar is already doing to capitalize on the ripe MicroLED opportunity, as well as what industry stakeholders can look forward to in the near term.
Seminario: Planar's MicroLED leadership is backed by an impressive collection of fine-pitch LED installations appearing all over the world. As an early investor in MicroLED, including making a significant R&D investment in MicroLED die, pixel packaging and module manufacturing technology, Planar is steadfastly dedicated to ongoing product innovation and industry education to help customers capitalize on the advantages that are already available. With MicroLED being a relatively new technology for the industry, customers naturally have questions about it. With the Planar EverCare Lifetime Limited Warranty, customers get total assurance — with complete product coverage from controller to sub-pixel, and everything in between. 
Following our release of the award-winning Planar DirectLight Ultra Series in 2021, we've been putting more focus on making MicroLED more accessible to more customers in more markets. Recently, we demonstrated this with our significant price decrease to the Planar DirectLight Ultra Series 0.6-, 0.7- and 0.9-millimeter MicroLED videowall displays, as well as price reductions for Planar DirectLight Ultra Series 1.2-millimeter and Planar TVF Series 0.9-millimeter products. Our intention was to provide customers with lower prices, while giving integrators increased margins. 
With continued investment, we aim to drive the benefits of MicroLED to more products and customer use cases in order to spread its inherent benefits to more places in the market. 
If you enjoyed this article and want to receive more valuable industry content like this, click here to sign up for our digital newsletters!