Sandi Stambaugh of TD SYNNEX on Integration-Channel Partnerships
Stambaugh, of TD SYNNEX, shares her perspective on the large-format display category, focusing on where her company adds value.
Content from our Sponsor
Leave a Comment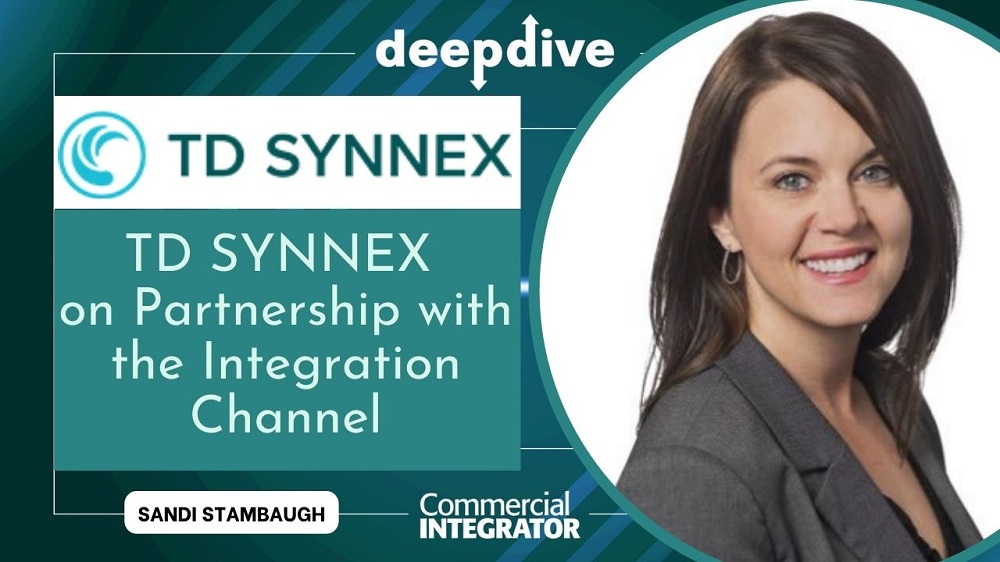 Editor's Note: This post, which features an exclusive interview with Sandi Stambaugh from TD SYNNEX, originally appeared on April 10, 2023. We updated it on April 19, 2023, to include additional information.
In this exclusive interview, Sandi Stambaugh, senior vice president, product management, TD SYNNEX, chats with Dan Ferrisi, editor-in-chief of Commercial Integrator. Together, the duo discusses key opportunities that the solutions aggregator sees in the large-format display category. Stambaugh touches on the evolution of digital signage away from single, self-standing signs and toward more connected opportunities.
Specifically, she points to digital signage becoming part of the network, entering the collaboration space and driving immersive experiences. Taking all this together, she says now is an exciting time to be in the large-format display category. Thus, Stambaugh underscores that TD SYNNEX and she expect significant growth in the coming years for the entire digital-communications space.
To watch the full, eight-minute conversation with Stambaugh of TD SYNNEX, check out the embedded video below.
During the interview, Stambaugh and Ferrisi touch on the following topics:
that we're living in "interesting times" as we collectively try to navigate macroeconomic trends and market demands
large-format displays' usefulness, rather than just their wow factor, now being front and center
society's growing expectation for interactive, engaging signage, which now results in people feeling that something's missing when it's absent
how, as a partner for integration businesses, TD SYNNEX aligns around operational excellence, service excellence and its people
how TD SYNNEX leverages creative financing options to help support its customers
Those bullet points just scratch the surface of what Stambaugh shares in the full interview, embedded above. So, watch the entire conversation to learn much more about how TD SYNNEX, as an organization, is committed to helping your firm. It might just turbocharge your large-format display business!
To read previous Commercial Integrator coverage of Stambaugh, TD SYNNEX and their activities, check out our website archives.
If you enjoyed this article and want to receive more valuable industry content like this, click here to sign up for our digital newsletters!