SiliconCore Unveils 'Next Wave of LED Technology' at InfoComm 2018
SiliconCore LavenderLIVE represents 'smallest pixel pitch HDR LED display for live events and rentals' and 'brightest LED display for rugged environments.'
Leave a Comment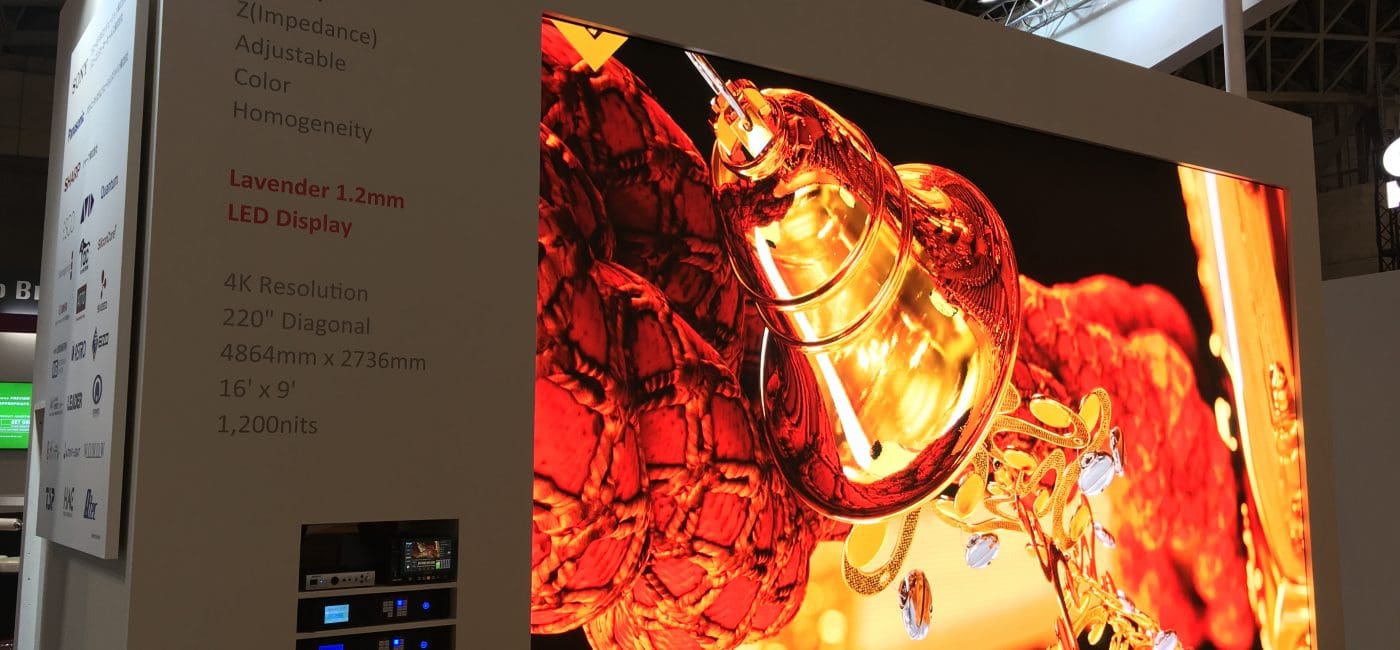 SiliconCore Technology returns to InfoComm 2018 in June to unveil what company officials call "the smallest pixel pitch LED display for the live events and rental market."
At 1,200 nits, the SiliconCore LavenderLIVE 1.2mm is also "the brightest LED display available for rugged environments," according to the SiliconCore press release.
"Featuring a brand new pixel design, Tetra Pixel, SiliconCore is providing a more compact placement of LEDs onto the PCB to significantly minimize individual pixel damage, making it more robust, durable and longer lasting," according to the company.
The 500mm x 500mm cabinet format is cable-free and features wireless connectivity along with a variety of mounting solutions. The SiliconCore LavenderLIVE featuresa  ZACH HDR capable driver and patented Common Cathode Technology.
SiliconCore's research and development with CoB manufacturing has led to advancements in its next generation of products. This formulated technique of encapsulation is incorporated in the first line of LISA products being demonstrated at Infocomm 2018 in a 1.9mm format.
SiliconCore's booth [N963] will feature 4K HDR displays in 0.95mm and 1.2mm pixel pitches, along with a Camellia 0.95 1080P display in 3D.  All displays incorporate Common Cathode and ZACH HDR technology, for more lifelike, sharp and vivid imagery.
Using 10-bit color depth HDR content, these technologies incorporate a wide color gamut (near rec2020) and dynamic range and contrast, especially visible in areas of low brightness.
The inherent power and heat management of SiliconCore's fine pixel pitch displays, result in displays 50 percent brighter and longer overall life expectancy.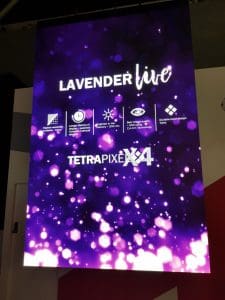 "As a Silicon Valley technology company, we are very focused on innovation in fine pixel pitch LED manufacturing and enabling our displays to deliver the best in picture quality with the longest life expectancy," said SiliconCore CEO Eric Li in the company press release.
"It is no secret that our LISA technology has pushed the industry along, the next phase is in durability addressing the susceptibility of smaller pixel pitch display to physical damage.
"It's a really exciting time for the team, as we also turn our attention to the rental market by introducing the SiliconCore LavenderLIVE 1.2mm LED display. It's great to be back in Las Vegas at InfoComm, supporting events such as the Wynn Tech Tour, Center Stage and AVIXA," said Li.
For a second consecutive year, SiliconCore will support InfoComm's Center Stage with two large Magnolia 1.5mm displays. And, as part of the AVIXA education track, SiliconCore will host a seminar entitled "From Projection to LED screen in Race and Sportsbook."
This will discuss the technological and design considerations of the recent transformation of the Wynn Sports Book, which includes a 137-foot double curved Peony 2.6mm LED screen.
An example of the technological feats of this project will be on display at RPVisual's booth [C2170].
In addition, InfoComm delegates have the opportunity to sign up for a Tech Tour of the Wynn Sports Book.
More innovations and further technology developments will be unveiled in SiliconCore's InfoComm 2018 booth.