So Many LED Displays at InfoComm 2019! Here's How to Choose
Don't get lost in the sea of LED displays at InfoComm 2019. Here's a guide to help you choose the right LED display products and manufacturers.
Leave a Comment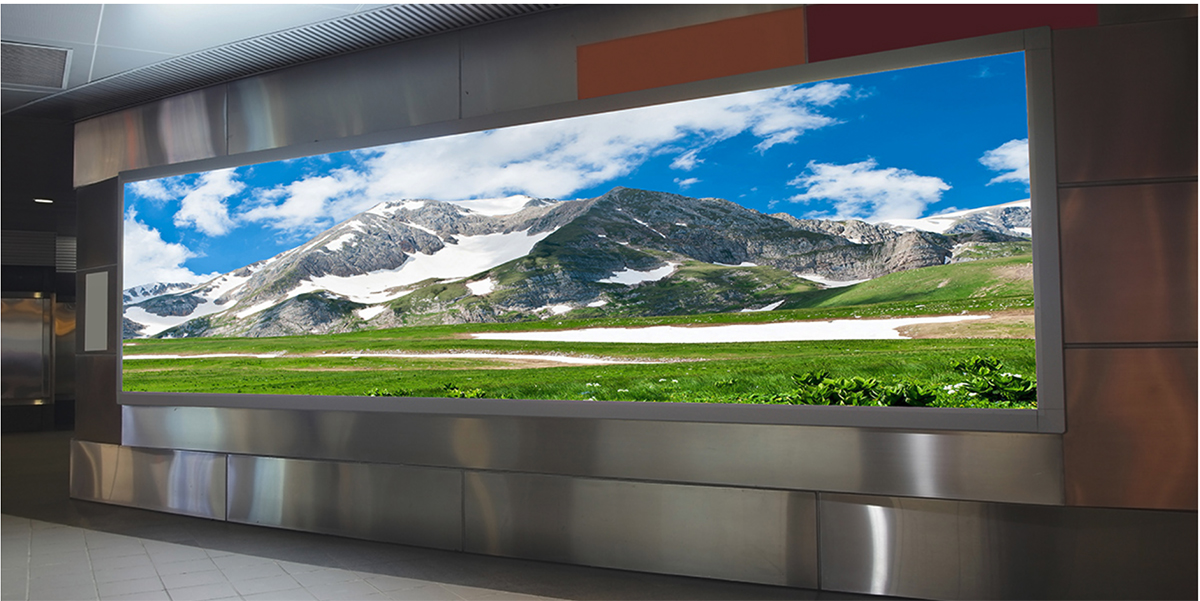 Photos & Slideshow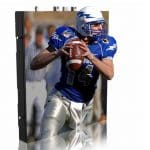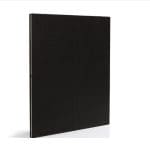 ---
Whether you're attending InfoComm 2019 or following it from afar, one thing is for sure — you'll be inundated with LED displays. Of the 929 exhibitors listed on the InfoComm 2019 show site, 190 of them are listed under the "LED" product category. In other words, everywhere you look you'll see LED displays at InfoComm 2019.
Many manufacturers recognize an opportunity to meet growing demand for LED displays by customers and integrators that embrace the technology for video walls, digital signage and meeting room displays.
The challenge for those customers and integrators is that some of these LED display manufacturers are new to the North American pro AV community and some are new to the display category. It's difficult to recognize which companies and which LED displays are too good to be true and which ones might be the right choice.
Our goal is to provide customers and integrators with a little background to help them make better LED purchasing decisions. We hope this helps you navigate the InfoComm 2019 show floor and walk away with great LED display partners.
LED Displays: Why Are They So Popular?
LED display technologies represent the commercial AV industry's present and future world of video.
Arguably the most important technological breakthrough to occur in the video market in over a decade, LED or Light-Emitting Diodes (LEDs) are a solution that provide higher levels of performance and long-term reliability.
Explaining some of the advantages of LED technologies, long time video solutions provider Christie Digital, which recently launched its line of LED displays, states these new display technologies are a solid-state alternative to other products.
Slideshow: 17 LED Displays at InfoComm 2019
Attributes and Advantages of LED illumination technologies:
Solid-State Technology: Little or no maintenance requirements that include demanding environments.
LED display technologies turn on quickly to eliminate waiting for displays to warm up.
These products can run for years to help minimize the overall cost of ownership of these products.
Engineered to deliver wide color gamuts, and high levels of brightness.
Due to the efficiency of LED technologies the products are environmentally friendly.
5 Points to Consider when Evaluating an LED Display
Unlike the consumer television market whose requirements for users usually come down to size, price and picture quality, the choice of LED displays in commercial environments is much more complex.
Helping integrators to choose the right LED display for the right application, Art Marshall, senior product manager for prominent video solutions provider NEC Display Solutions, suggests these five points to follow when choosing LED displays:
Integrators should look at several factors when considering an LED display manufacturer. Integrators need to make sure that the manufacturer has a clear strategy for their approach to the LED market. It has become easy to bring LED products to the market so integrators should evaluate the manufacturer's quality, warranty and reputation.
There are definitely certain requirements that are dictated by the environment, including brightness in high ambient light environments. One of the more important considerations is the selection of the appropriate pixel pitch for the desired viewing distance. Integrators can save money by putting lower pixel pitch panels in installations, but it might result in a suboptimal image quality if a higher pixel pitch is better for the viewing distance.
In addition to typical specs, features that improve the quality and reliability of the LED product should also be considered. For example, depending on the installation, certain features like redundant power supplies can be a huge benefit in installations requiring higher levels of uptime. Some LED manufacturers also include features to simplify or eliminate cabling in the installation, reducing the total investment required to install.
A couple of important indicators of reliability include the selection of high-quality components and materials used in the LED product. For example, NEC FA Series utilize all-metal pixel cards to reduce warping and increase long-term reliability, and high- quality Multicolor LEDs that are more immune to humidity than other LEDs.
Underscoring some of the points made earlier, there are many entrants into the LED market. Commercial brands with a history that includes a history of quality and reliability in the display solutions market should be highly considered by integrators as a means of providing an extra level of comfort when considering an LED installation.
Brief History of LED Displays' Meteoric Rise
It didn't take long. In the early 2000s when "flat panel displays" were first gaining momentum, manufacturers were using plasma and LCD technologies.
LCD adoption grew so quickly that its combination of cost friendliness, brightness and ergonomic friendliness helped LCD to send plasma products to the great electronics graveyard next to eight-track tapes and the VHS format.
Today, LCD and its variations remain incredibly popular, driven by a new era of technologies that include 4K, 8K, high dynamic range (HDR), and wide color gamuts.
Modern LCD display technologies are also versatile. They are used to address a number of product categories in the consumer and commercial LED display markets.
What is MicroLED vs. Standard LED?
Using the expertise and knowledge that it has developed through its experience working in the consumer electronics, music, film, television and gaming industries, the company provides integrators with choice of dependable options.
Looking specifically at its MicroLED technologies, which O'Connor says are called Crystal LED, it is a direct-view technology that is unlike traditional LED solutions.
"MicroLED is a somewhat broad term, so to understand how our Crystal LED technology stacks up to the competition, the reality is our ultrafine LEDs are 100 times smaller than traditional LEDs and 50 times smaller than our closest competition," says Kevin O' Connor, director of sales and marketing, visual presentation solutions for Sony Professional.
Slideshow: 17 LED Displays at InfoComm 2019
"It [Crystal LED] has distinguished itself against the competition by offering the best image and best technology. The Crystal LED not only differentiates itself based on the look and immersivity it provides, but we employ a unique installation process that is done with specific tools to meet our rigorous precision and tolerance benchmarks. Because of this, we are very selective with our integrator partners and look to align with; train and support organizations that place the same emphasis and pride in creating a superior and reliable experience that accurately reflects our brand values."
Explaining some of its applications, O'Connor notes that Crystal LED provides accurate color reproduction, as well as high levels of brightness and high contrast levels that allow the technology to support a wealth of installation scenarios that include 16K video walls.
Additionally, he notes Crystal LED is a modular technology that also enables integrators to design video systems with just about any size and aspect ratio.
O'Connor also points out that regardless of whether integrators are using its Crystal LED, BRAVIA Professional 4K and 8K displays or 4K laser projectors, that discussing Sony's history, including the reliability, can support their sales efforts.
Customers, Integrators Embrace LED Displays for Environmental Challenges
One area in which LED display technologies are helping integrators to enter new markets is the technology's ability to produce bright, colorful images.
Having the ability to produce quality images in a range of environments allows integrators to utilize today's generation of outdoor displays to deliver video in non-traditional settings.
Brian Hakeem, product director–outdoor displays, SunBriteTV, says there are several reasons why integrators should choose display products specifically designed for outdoor applications, and one of those reason is the picture quality they produce in those types of environment.
"It's very important. Safety is a major concern with indoor TVs being installed outside. Humidity, heat, and other sources of moisture can corrode the internals, creating a fire hazard and electronic failure, both of which can be very costly and very dangerous. SunBrite's outdoor displays are built specifically to stay dry, even during extreme weather conditions. There's also the effect of sunlight on viewing performance. The glare of a sunny day inside a house makes it hard to see a TV, so you know a TV on an outdoor patio will experience much more ambient light and glare," Hakeem points out.
"If an indoor TV is installed outside, it's nearly unwatchable, creating a bad experience for the end user and hurting the dealer's reputation. SunBrite TVs are much brighter than indoor TVs and have varying levels of glare and sun protection to provide the best possible viewing experience in a custom outdoor solution."
How to Choose an Outdoor LED Display
Helping integrators to choose from the growing array of display products targeting outdoor applications, Hakeem recommends that dealers start their evaluation process by examining the design of the product.
He says an outdoor display must be able to withstand extreme temperatures that include temperature swings that cause internal condensation. Hakeem continues by pointing out that outdoor displays must also be able to withstand snow, rain, dust, dirt, salt air, high humidity in addition to extreme low and high temperatures.
"The biggest difference between evaluating an indoor and outdoor TV is the measure of nits, which measures TV brightness. Indoor TVs aren't as concerned with brightness since outdoor sunlight isn't a factor," SunBriteTV's Brian Hakeem.
Ultimately Hakeem emphasizes the ability of an outdoor display to withstand the many environmental factors of placing a display outdoors becomes a safety concern.
Next to the safety and long-term reliability image quality is a priority.
"The biggest difference between evaluating an indoor and outdoor TV is the measure of nits, which measures TV brightness. Indoor TVs aren't as concerned with brightness since outdoor sunlight isn't a factor," explains Hakeem.
"With an outdoor TV, this measure is very important. A great indoor TV could be 250 nits, but a SunBriteTV can deliver 700 nits, nearly three times the brightness. That's why an outdoor specific display makes that patio install so much better."
Providing integrators with more than a, "one-size fits all" outdoor display, Hakeem comments that SunBriteTV offers a complete line of outdoor display products.
He says that all of SunBriteTV's products are weatherproof, and it divides its product line up into three categories: full sun, partial sun, full-shade and Marquee series models.
"Specifically, the Veranda Series is for fully shaded installs, like a restaurant or bar that's exposed to the outdoors but has an overhang to block the sun. The Signature Series can handle more ambient light with its antiglare screen, made for decks and outdoor pool bars that see more sun, notes Hakeem.
"The Pro Series has a high TNI screen and internal heating and cooling, made to handle the heat and glare of direct sunlight while still providing stunning clarity. Lastly, the Marquee Series, at 2500 nits, is perfect for outdoor digital signage."
Not All LED Displays are Created Equally
Recently Alan Brawn, principal of Brawn Consulting, told Commercial Integrator that there are three main drivers fueling the growth of LED display technologies.
According to Brawn, necessity for the products, along with the advancement of LED display technologies, and the opportunity for integrators to communicate the benefits of these products are spurring growth.
Examining the digital signage market specifically he says these products feed into the industry's latest buzzwords, including "experience" and "engagement."
"Name a big display company and chances are they are entering direct-view LED," says Alan Brawn.
Brawn states today's generation contribute to the experience of seeing these products and engagement of the content the displays are showing.
"I'm on my bandwagon … yea it's the experience, but it's much more than just the impression. The experience is emotional, it can be psychological, it can be intellectual, but if I don't do anything with that experience, then I have an issue," Brawn points out.
"Engagement is being able to do something with the experience."
Choosing the right direct-view product to foster a positive experience and consumer engagement is increasingly difficult Brawn continues because of the flood of new products flowing into the commercial AV industry.
The most practical approach in choosing display product Brawn recommends is to look at products with known reputations.
He says that if integrators use this approach they can research these products to find out how the products will perform and vital facts such as total cost of ownership, which is a priority for many clients.
Slideshow: 17 LED Displays at InfoComm 2019
"My advice—the safe bet is to work with direct-view LED companies that have a track record in the United States. A lot of these companies are doing OEM manufacturing or some of the major names we deal with. That is almost beside the point. We need to trust the people that we know, the people with track records."
"In order words, people that you can trust. All of the major display companies are now getting involved with fine-pitch direct-view LED display. Period. All of them. Samsung, Christie, Leyard/Planar, NEC to name just a few. Name a big display company and chances are they are entering direct-view LED. There are other names you may not be familiar with such as Absen and Unilumin, both [are] reliable, substantial companies out of the East.
"I'll give you one concrete example that has come up lately, one company that recently gotten into the fine-pitch game: Lighthouse. With nearly 30 years of experience in the large outdoor displays, Dodger Stadium—Seattle Mariners, Churchill Downs, The Indy 500—displays like that. They've been marketed for years through Panasonic using the Lighthouse name. But now Lighthouse has a whole separate division and they are now entering this new market using their own name."