Epson LightScene EV-100 Laser Projector Blends into Decor
The Epson LightScene EV-100 laser projector was a focal point of the Epson InfoComm 2018 booth in Las Vegas this past June 6-8.
Leave a Comment
Epson has recently touted that projectors should blend into the decor. The company reinforced that message at the Epson InfoComm 2018 booth with its new LightScene EV-100 laser projector.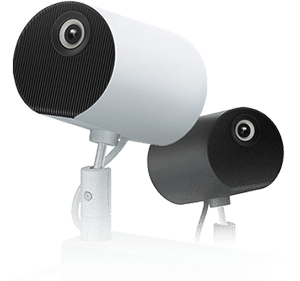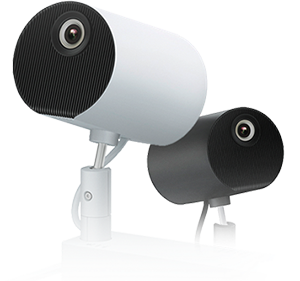 At the show, which took place in Las Vegas on June 6-8, Epson demonstrated the space-friendly aspects of its uniquely styled laser projector, which is designed to mimic the appearance of lighting products.
"The form factor of the product, as well as the laser [light engine] has allowed us to start thinking about Epson LightScene is a product that is shaped like a spotlight to allow it to blend into any environment," explains Remi Del Mar, senior product manager, Epson America.
Some of the applications in which integrators can deploy the LightScene family of products include retail, hospitality and basic digital signage installations, according to Del Mar.
Learn more in the video above
More on LightScene from the Epson InfoComm booth tour:
In addition to having solid industrial design, the product utilizes 3LCD laser technologies, along with a sealed optical engine.
Through the use of laser technologies, the projector provides as much as 20,000 hours of nearly maintenance-free operation, according to Epson.
The Epson LightScene EV-100 is available in a white finish, while the EV-105 is available in black. Learn more here.
LightScene EV-100 also has several other key features:
The unit's content management capabilities, such as templates, effects, color filters and other options, allow for the creation of custom playlists and projector control
The EV-100 is scalable to support daisy chain configurations and edge blending to enable a host of creative options
Integrators can position the LightScene EV-100 by using its vertical and horizontal rotation capabilities, which feature 360-degree mounting on track systems
The projector has a choice of HDMI, RJ-45, wired and wireless LAN, and SD card slot options
The EV-100 is specified to produce up to 2,000 lumens of brightness
Read Next: Epson Short-Throw Lens Augments L1000 Laser Projectors