See These AV over IP Products at InfoComm 2019 & Beyond
Increased demand & continued adoption drive popularity of AV over IP products. Here are some to see at InfoComm 2019 & beyond.
Leave a Comment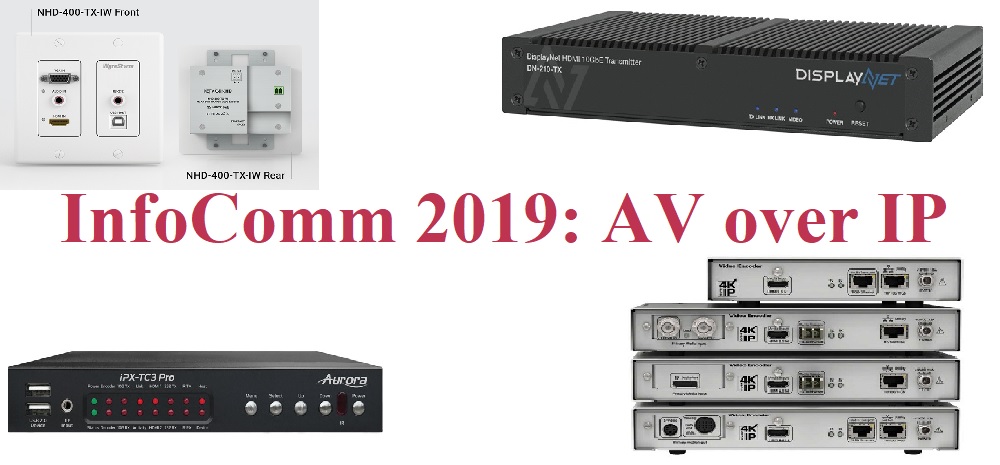 Photos & Slideshow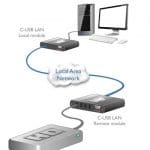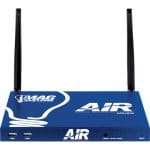 ---
The momentum behind AV over IP products shows no sign of slowing down. This will be quite clear to anyone in attendance at InfoComm 2019 in Orlando June 8-14.
No longer are we talking about "the future of AV over IP" – that day has come and gone. Now, the category is thriving, as awareness increases throughout the professional AV industry.
Additionally, the technologies used to drive AV over IP connectivity are becoming more commonplace due to the public's ongoing appetite for faster network speeds and improved reliability.
Maybe the biggest reason why the category continues to grow is that, with high competition in the professional AV industry, pricing of AV over IP equipment is becoming more accessible and easier for integrators to sell.
There are of course many other factors contributing to the AV over IP market's popularity too, such as:
the simple need for more robust signal distribution solutions to support 4K and 8K
high dynamic range (HDR) formats such as Dolby Vision, HDR10 and Hybrid Log Gamma (HLG)
wider color gamuts
faster refresh rates
AV over IP Products to See at InfoComm 2019
At this point, it would be just about impossible to list all of the AV over IP solutions or even just the new ones that are now available to dealers.
Combing through some of the most relevant products in the AV over IP market, we've selected 13 products to take a closer look at.
These range from encoders and decoders, to KVM devices and network switches that are specifically designed for AV over IP applications.
See last year's InfoComm AVoIP product highlights here!
Some of the companies represented include Adder Technology, Araknis, Aurora Multimedia, Vanco and ZeeVee.
Click on these companies to see more info on their InfoComm 2019 AV over Ip products: