XTEN-AV Database and AV-iQ Partnership Covers 500 Products
XTEN-AV Database Powered by AV-iQ includes more than 500,000 products to help professional integrators easily create system designs.
Leave a Comment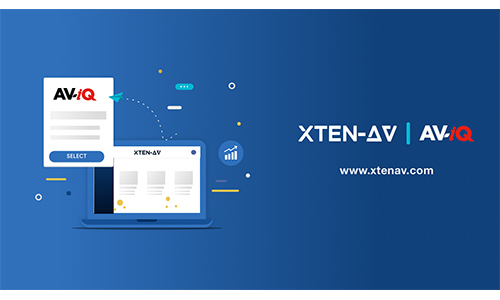 Supporting its dealers, the XTEN-AV Database powered by AV-iQ helps professional integrators to streamline their product choices.
The integration of the database provides integrators access to a combined database that features more than a half million products to help users to create customized designs using the platform's Questionnaire method or the Add your Own BOM option.
"We are delighted to partner with AV-iQ, as this integration will enrich our offering greatly and make it convenient for our users to choose their preferred products.
"This association is a vital step in our journey towards building a comprehensive database to serve the users of XTEN-AV platform," state Vibhav Singh and Sahil Dhingra of XTEN-AV.
Additional Benefits of XTEN-AV Database Collaboration
XTEN-AV says that its cloud-based technologies help integrators achieve best practice routines to streamline business management processes such as customer bids, wiring diagrams and bills of materials.
Related Content: XTEN-AV Cloud Platform Streamlines Project Design
Mark Loftus, owner and president of AV-iQ, comments that through its partnership with XTEN-AV, his company can aid the professional electronics community work more efficiently.
"AV-iQ is positioned to be a central database of product information in the industry by providing data for platforms like XTEN-AV," adds Loftus.
"This is a continuation of our goal to streamline product information delivery for the manufacturers in our program."
More recent news from XTEN-AV: