These AV Installer Tools, Gadgets and Software Solutions Make Life in the Field Easier
Some of the most engaged crowds at InfoComm 2019 gathered around demonstrations of AV installer tools, gadgets & software that improve efficiency.
Leave a Comment
Photos & Slideshow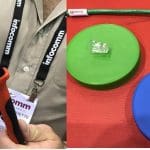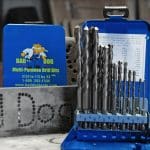 ---
It's easy to get caught up in the attention-grabbing technology — the work culture-altering collaboration solutions, dazzling projection solutions and other talked-about trends — but that focus shouldn't come at the expense of the AV installer tools, gadgets and other business-enhancing innovations that make life easier for integrators.
After all, the integration industry and its customers depend on the folks who design the systems behind those technology solutions, the technicians who install them and the project managers that orchestrate them.
It's no surprise, therefore, that some of the most engaged crowds at InfoComm 2019 gathered not just around transparent LED displays but around demonstrations of solutions that just might improve a company's efficiency or allow them to improve the solutions they provide to customers.
Time-saving AV installer tools
First-time InfoComm exhibitor XTEN-AV generated a steady stream of interest around its demonstrations of cloud-based AV design software that leans on AI and machine-learning and allows integrators to design end-to-end AV systems based on AVIXA standards.
It uses algorithms to make complex calculations, identify required specs, match those needs with its products database and actually auto-generate AV drawings.
Of course, sometimes InfoComm 2019 exhibitors really had to dig to uncover these time-saving solutions.The efficiencies that potentially creates for a company … well, that was the reason for the crowds around the XTEN-AV booth.
Epson, for instance, had one of the largest booths at InfoComm 2019 and much of it focused on the aforementioned dazzling AV solutions. A closer look, however, revealed an innovative solution for technicians.
Epson Moverio Assist uses smart glasses to spur collaboration between in-the-field technicians (think of an installer on a job site) with remote experts (think an engineering manager back in the office or at another job site).
Through the glasses, the installer can snap a pic and share it with a collaborator who can annotate, perhaps explaining the next step in the installation, and share with the glasses so the installer can see what to do next.
Maybe the Epson Moverio Assist is practical. Maybe not. But Epson representatives said many InfoComm 2019 attending installers were interested in how this unique solution might help improve their problem-solving ability in the field.
What AV installer tools, gadgets and innovative solutions did you see at InfoComm 2019 that we should add to our list? Send them our way via the comment section!
If you enjoyed this article and want to receive more valuable industry content like this, click here to sign up for our digital newsletters!