9 AV Systems Integrator Fails That Will Leave You Shaking Your Head
A mortifying collection of some of the most befuddling AV installations ever seen. What was the systems integrator thinking?
Leave a Comment
Photos & Slideshow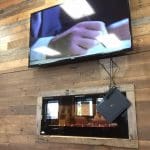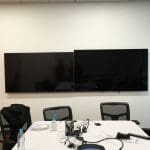 ---
The recent slew of slipshod AV installations on Twitter — courtesy of Unified AV Systems — leaves us scratching our heads. How could the integrators even believe for a moment that what they were doing was a service to the client? How could any of this be willingly paid for? How did the installer dodge that snake?
We've compiled a slideshow of some of the most atrocious systems integrator fails spotted in the field by sharp-eyed industry folks who were too mortified to look away. It isn't clear in some of these pictures if the tech was installed by an actual systems integrator, or a business owner who wanted to save some cash.
Related: 10 Fast-Growing Integration Firms: What Integrators Can Learn from Them
But either way, all of these images illustrate an immense need for a qualified installer. From cable boxes left hanging by their wires to touchscreens programmed without an eye for grammar, these installations will leave you shaking your head.
It's not as though there's a shortage of professionals to choose from. Our yearly Integration Awards highlight projects which stand out in an industry where looks matter.
Unlike their careless counterparts in the slideshow, these AV installations caught our attention for how well the AV systems integrator understood clients' unique challenges and how closely they worked with the client to ensure they delivered an effective problem-solving solution.
The annual CI Integration Awards represent the pinnacle of AV installations, and our editors spent time sorting through the entries and selecting winners from a group of submissions where there really are no losers.
Had the afflicted businesses in this slideshow hired one of our Integration Award winners, they wouldn't have made this list. Here's hoping they hire a proper systems integrator for their next project.
Click here for some of the most befuddling AV integration fails you'll ever see.