A First-Time Event Experience for a Veteran NSCA BLC Attendee
For Steve Greenblatt, NSCA BLC offered an opportunity to stretch his business mind and sharpen professional skills, as well as forge new relationships in the AV industry.
Leave a Comment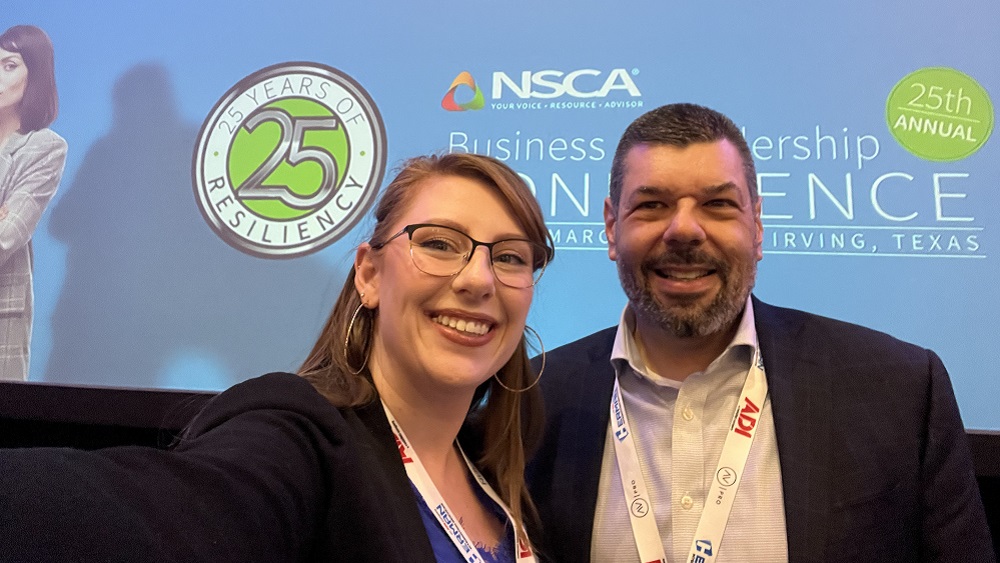 Each year, the NSCA Business & Leadership Conference (BLC) is an eagerly anticipated event on my calendar due to its unique focus, quality content and engaging conversation. The BLC not only offers the opportunity to stretch my business mind and sharpen my professional skills with a wealth of knowledge presented by top-notch speakers and thought leaders but also provides an occasion to reconnect with friends, forge new relationships and talk about the business side of the AV industry with other entrepreneurs, executives and leaders — current and future.
Unlike typical AV events that focus on technology, NSCA's BLC event prides itself on emphasizing thought-provoking business topics from notable speakers that challenge old ways of thinking, provide insightful approaches to common issues and offer inspiration for personal, professional and business growth.
Expanding on the Ideas and Concepts
While my experience at the NSCA BLC has always been positive and provided valuable food for thought, I didn't always cash in on the greatest benefits of attendance:  expanding on the ideas and concepts discussed and applying the knowledge to my business and professional development. Without accountability and having someone else who could help me process the information and put it into practice, I would let the opportunity to truly capitalize on the value of the event pass me by…until now.
This year's BLC in 2023 was a different experience for me. For the first time, I was joined by a team member and young leader in my organization, Brittany DiCesare. Not only was this the first time that Brittany and I attended the event together, Brittany was a first-time attendee and Randy Vaughan scholarship winner.
Aside from the great pride in having Brittany at the event and the opportunity to introduce her to her leadership counterparts at other organizations, it was rewarding to share the experience of learning together. While some of the experiences or core topics may not have been new to me, I was able to benefit from sharing them with someone I knew who would process them from a fresh perspective and enlighten me with her unique takeaways and interpretation of how they could impact our business and personal growth.
An Expanded and Diverse Presence
While we may have attended the same conference and consumed the same content, we undoubtedly keyed in on different aspects of the sessions and subsequent conversations.  This is a by-product of not only an expanded presence but also a diverse one.
When next year's event comes around, I hope that Brittany will not only be excited to attend the event with me but also look to encourage more newcomers and young, aspiring leaders like her to apply for the Randy Vaughan scholarship. That way, they, too, can share in this experience. Perhaps another one will even come from our team!
I urge anyone who has attended this event alone in the past to identify someone within your organization who is business-minded and who will benefit from this unique experience. They will learn, grow and feel empowered, but the value you gain may be even greater!
If you enjoyed this article and want to receive more valuable industry content like this, click here to sign up for our digital newsletters!