AVIXA Market Research Augurs Well for AVaaS
AVIXA market research indicates that managed services, which already have a strong CAGR, have lots of room for additional growth.
Leave a Comment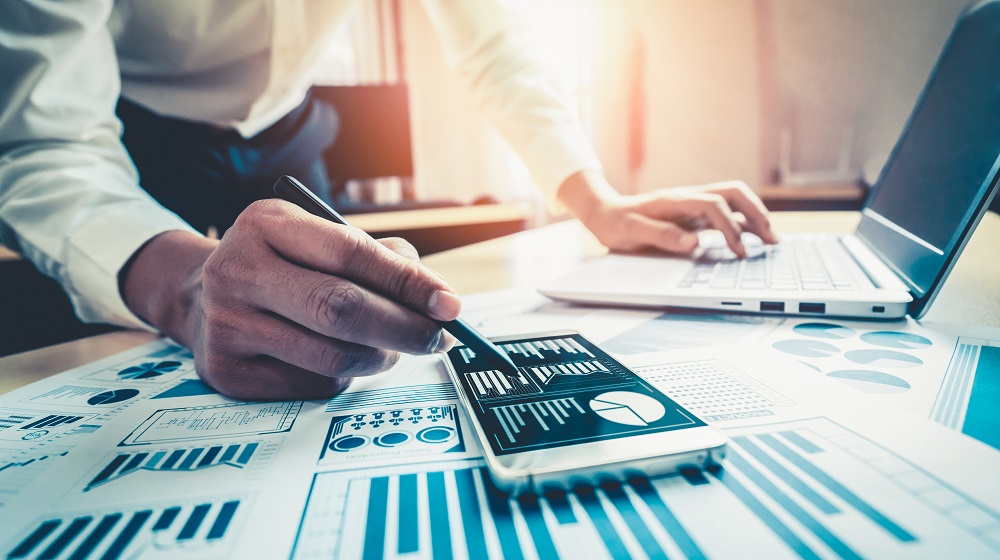 While at InfoComm 2023, I met with AVIXA market research gurus to learn about industry trends. As always, Sean Wargo, vice president, market intelligence, and Peter Hansen, economist, offered insightful observations. For example, Wargo pointed to indicators that the AV industry is returning to a "steady state" following artificially hot growth during the pandemic recovery. For his part, Hansen noted that AVIXA is closely eyeing recession risk. Although he acknowledged numerous positive indicators in recent months (e.g., strong jobs reports, the Federal Reserve pausing interest-rate hikes), he still pegged overall recession odds as being bigger than normal — roughly 50%. But, given the likelihood that any recession would be shallow and short-lived, Hansen added, "Should a recession happen or not happen, either way, the outcome for this year for pro AV is likely to be relatively similar." That would likely be global growth within a band of 5.5% and 7.5%.
AVIXA Market Research on Deflation in Displays
Wargo and Hansen compellingly opined on how hardware-price deflation, high interest rates and IT/AV convergence are helping to power the transition to AV-as-a-Service (AVaaS). Wargo noted that deflation in certain product categories — namely, displays and cameras — trimmed nominal growth-rate calculations in our industry. He noted that displays continued to enjoy volume growth among commercial clients. However, lower price points due to increased production capability and weaker-than-expected consumer investment nevertheless curtailed topline revenue. According to Wargo, some integrators have sought to close that revenue gap by leaning into selling their knowledge, not just their hardware. "Any time there's continual price decline in an area, we are seeing services come in to provide additional value," he observed.
Hansen hastened to add that interest rates, too, are making AVaaS and managed services more appealing. As of this writing, the federal funds rate is 5% to 5.25%; that figure, Hansen said, indicates that fronting the capital for a major project is more expensive now than it has been since 2007. "So, that means transforming from that upfront payment model to that managed-service model has that much more financial advantage for companies today," he explained. And with uncertainty about corporate, enterprise and conference-room deployments, as hybrid permutations continue to evolve, many decision-makers love the flexibility that AVaaS offers. "You're going to pay X dollars each month," Hansen says. "You're going to always have the latest. There's going to be proactive maintenance to keep the uptime. You're going to have the 24-hour service."
Convergence Undergirds AVaaS
IT/AV convergence further undergirds the rise of AVaaS because, as the lines blur between AV and IT departments, our industry is beginning to embrace the IT norms of standardization, uniformity and subscriptionization. Wargo rightly noted that IT moved to a managed-services-based model some two decades ago. "They're more used to handling their budgets that way…used to those contracts," he observed. And it behooves integration businesses to become conversant in that OpEx language, even if it's unfamiliar, Wargo remarked, because integrators must pivot away from the "install-it-and-forget-it" approach. You know the model I'm talking about: Doing a job and then not speaking to the client until seven years later, when it's time for a refresh. The AVaaS approach allows continual, ongoing touchpoints, as well as the ability not only to sell products but, more valuably, to assure outcomes.
Against this backdrop, it can't be too surprising that, according to Wargo, AVIXA market research almost always upwardly revises managed services in the team's research reports. Indeed, at present, the association pegs managed services as having a nearly 11% compound annual growth rate (CAGR) — and Wargo and Hansen caution that that might be too conservative. After all, managed services revenues are still relatively low, meaning it won't take much to drive those percentages even higher.
AVIXA Market Research Indicates Now is the Time
In a turbulent, unpredictable economic landscape, integration businesses must be clients' day-to-day partners, advisors and allies. According to AVIXA market research, the water's just right for those bold enough to jump in.
So, what do you say? Are you ready to make the move?
If you enjoyed this article and want to receive more valuable industry content like this, click here to sign up for our digital newsletters!