The Best #AVFails of 2022
The best of the best #AVFails that commercial AV integrators saw last year. Can you IMAGINE leaving a rack like that?!
Leave a Comment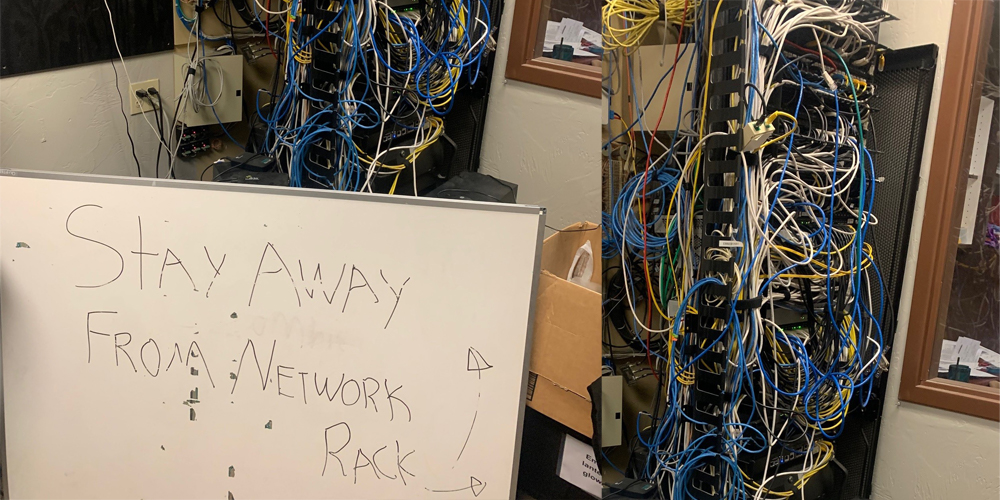 Photos & Slideshow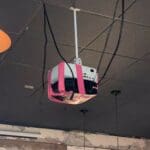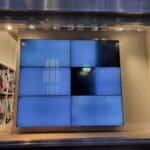 ---
Editor's Note: This #AVFails story was originally published on December 1, 2022. We most recently updated it, with additional photos and submission information, on September 29, 2023.
In the spirit of fun and levity, let's all share a laugh over some good #AVFails CI received last year! Have you ever walked into a client's closet only to find a wire rack that looks like a tangle of spaghetti? Or how about when everything's out of alignment and you're begging for a leveler? Is that projector mounted in a room filled with lights or with open windows everywhere? Maybe duct tape and a piece of string are holding the whole system together. Seeing any of these #AVFails would make any integrator initially cringe, but then maybe chuckle.
Yup, all frustrations aside, some of #AVFails are simply too good not to laugh at! So, we've gathered some of the best #AVFails we received all throughout last year. Want to join us in marveling (or shaking our head) at them?
Have an #AVFails image you'd like to submit? We are looking for more photos for subsequent editions of this series!
If you've seen some gnarly #AVFails in the field and have a photo, send it our way! Email your JPGs or PNGs to me at dan.ferrisi@emeraldx.com. You might just see it in our next slideshow!
If you have any context for what space you're showing (e.g., a university in the Midwest, a corporate boardroom in the northeast, a museum in California), please label the photo accordingly.
 Check out these previous #AVFails photo slideshows!
If you enjoyed this article and want to receive more valuable industry content like this, click here to sign up for our digital newsletters!