Tackling My Everest: How I Earned My CTS in Three Months
Control Concepts' account manager offers a firsthand perspective on how she successfully earned her CTS certification.
Leave a Comment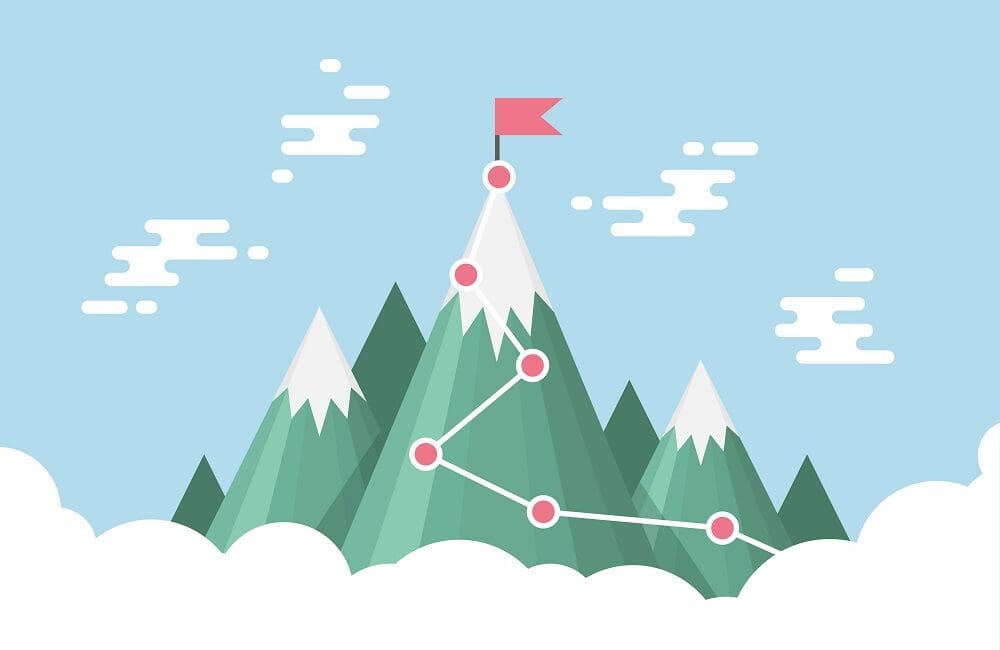 When I started in the commercial AV industry, I viewed the Certified Technology Specialist (CTS) credential as Mt. Everest — namely, hard to attempt and nearly impossible to achieve. During my time at AVIXA, I knew numerous people who achieved it, but they all were people with current field experience.
How could I — someone closer to the end-user side of our industry — ever gain enough knowledge to achieve such a lofty goal?
Goal Set
When I signed on with Control Concepts this past January, it was mutually agreed that I would achieve my CTS by end of 2022. I must admit that, of all the agreed-upon goals in my positional contract, the CTS was the one I was most nervous about.
So, how did I tackle my Mt. Everest in three months? Through dedication, determination, and lots of reading and studying!
First, let's talk about what the CTS is and why it's important in our industry. The CTS is an ANSI-accredited credential that demonstrates a working audiovisual knowledge and how it's applied to the industry. Having your CTS allows you to stand out and showcase your commitment to the industry.
Now that we understand what it is, let's talk about the journey to achieving it. The CTS journey looks different for everyone. Some simply review the exam guide; others take practice and sample exams a few times. I believe the approach you take should depend on your familiarity with the industry, your level of field experience and your comfort with the subjects of focus.
My own background was in audio, with a focus on house of worship. I have had the opportunity to work in the field as a sound technician and technology manager. I've been responsible for load ins and load outs, and I had a basic understanding of sound and visual equipment and wiring.
Even with my prior knowledge, I still decided it was best to go through AVIXA's Essentials of AV Technology online course. This was wise because it helped confirm the areas I knew well, while identifying any weaker areas in my knowledge. Regardless of your background or experience, Essentials of AV Technology is a fantastic place to start. Not only does it help solidify the basics in our industry but it also identifies areas of weakness, enabling more focused study.
The CTS Exam Guide
After completing Essentials of AV Technology online content and passing the AVIXA-Recognized AV Technologist Test, I decided to begin reading the CTS Exam Guide. The Exam Guide is sectioned into a few different parts.
The first part covers the Essentials of AV Technology content in a slightly different style from the online course. I chose to read through each chapter in that section since the wording was different from the simplified online content.
For me, that process solidified my understanding of the content, and the checkpoint questions at the end of each chapter helped me better understand the types of questions for which I needed to be prepared.
Related: AVIXA Launches Online-Proctored Certified Technology Specialist Exams
The additional parts cover the project phases — from site visits to service and troubleshooting. I found these sections beneficial due to the project terminology differences across different industries.
Spoiler alert: You likely won't agree with me on this, but I love math! It's been a subject that has always come easily for me. So, I was ecstatic to tackle AV Math Online. (Told you that you wouldn't agree with me!) The AV Math Online module was crucial to my exam preparation. Although my exam did not feature many math-only questions, the course helped me grasp the concepts needed to distinguish between the better and best answer.
OK…all this knowledge is in my head. Now what? Well, it's time for some practice exams!
The Exam Guide comes with a license for an online practice exam. The online system allows you to select certain topics or chapters for the practice questions to focus on. It also provides an assistance option that helps explain why the correct answer is the best answer, as well as where in the Exam Guide to learn more. Although these questions won't appear on the exam verbatim, they do help you get used to the question style that the exam utilizes.
Field Experience
You might be wondering if you need field experience to do well on the CTS exam. Well, it certainly doesn't hurt! Although field experience isn't required, I found it incredibly beneficial. I relied on my field experience several times during my exam to help narrow down my answer options. If you don't have experience onsite, I'd encourage you to spend time with someone who does. Ask them to explain anything you might not have a full grasp of.
Not sure where to find someone with field experience? Seek out a study group!
Our industry has several study groups that gather. Take to social-media outlets and find the right one for you. And, if you feel like you still need additional support, AVIXA's CTS Prep three-day classroom course is a fantastic way to help you grasp those shaky areas.
Alright, test time!
AVIXA offers two options for the CTS Exam: a Pearson VUE testing facility or, alternatively, an online-proctored exam. Everyone prefers a different testing environment. I chose the online-proctored exam for convenience and comfort. I chose a testing time when I knew my home office would be quiet, and I would be free from interruptions. If you don't have a dedicated space or cannot guarantee you'll be uninterrupted, you might want to consider a testing center.
Related: These IT and Networking Certifications Will Come In Handy For AV Pros
Something to keep in mind, should you choose the online-testing option, is to be mindful of the amount of time available prior to the exam. Pearson Vue encourages you to log in to the testing site 30 minutes prior to your exam time. This time is used to test your system, submit pictures of yourself, and present your identification and your testing space; it also allows the proctor to review your submissions and discuss anything in need of resolution before releasing your exam. And trust me: It took all 30 minutes to get everything set up to the proctor's liking!
Strategies for a Complex Exam
The test itself is complex. Honestly, after the first 10 questions, I thought for sure I was going to fail. It's designed to determine if you have truly internalized the material and if have the knowledge and skill to arrive at the best decision for the situation. There were several questions for which I had to choose between the better answer and the best answer.
I recommend utilizing the testing tools available to you — namely, question flagging, comment sections in each question and reviewing. Answer only the questions you're 100% certain of; flag the others. If you have narrowed down the possible answers to two, leave a comment with those answers. Then, you can go back to it during review.
After you've read every question, review the flagged questions. Once you've answered every question, go through them once again!
Don't hit that submit button until you are 100% convinced you have done your best. Then, hold your breath and make a wish. (At least, that's what I did!)
There are numerous paths you could take to pass the exam. But the most important thing you need to know is this: Be ready to do the work!
I used every available moment to read, study and review. I studied the material during five-hour plane rides, while standing next to the stove cooking dinner and in the car while waiting for my kids at the bus stop. I studied literally everywhere! And, once all that knowledge was in my brain and I found myself acing the practice exams, I committed myself to conquering my goal by scheduling the test while everything was still fresh in my mind.
There's no doubt that the CTS is worth it. If you plan to make a career in the AV industry, get started on your journey! Review the options, determine which study method(s) and testing options work best for you, and just get moving!
If you want to learn more, or if you have specific questions that I can help answer, please feel free to reach out to me on Twitter, on LinkedIn or via email at brittanyd@controlconcepts.net.
If you enjoyed this article and want to receive more valuable industry content like this, click here to sign up for our digital newsletters!