Gartner: About Half Of Global Organizations Aren't Tracking Vaccination Status
Most organization's aren't requiring employees to report their vaccination status or show proof of vaccination, Gartner survey shows.
Leave a Comment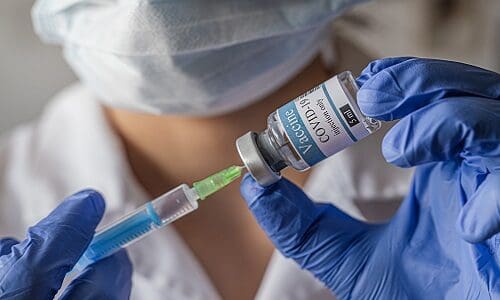 With economies reopen and pandemic-related restrictions on indoor gatherings fading away, organizations are now tasked with bringing employees back to the office while keeping everyone's health in mind. As integrators scale back up and bring office staff back to the physical office, they'll need to develop policies to help them navigate this new way of working.
Part of that involves making sure employees and visitors aren't bringing the virus into your workplace, and one way to do that is by tracking the vaccination status of employees. In some cases, that includes requiring vaccination to come into the office.
However, doing that means wading into complicated HR policy and legal territory. Given these landmines, organizations vary in their strategy, according to March HR survey from Gartner.
The survey of 227 HR leaders, conducted in March, found that 48% or large global organizations aren't tracking the vaccination status of employees, and only 8% are requiring proof of vaccination before employees come back to the office.
Read Next: Survey Finds Nearly 90% Of Employers Will Require Or Encourage Vaccinations
The survey also found that 36% of organizations plan to have employees self-report vaccination status, but won't require proof.
Other findings reinforce the general population's feelings about remote work – that it should become part of the organization's workplace policies. According to the survey, 49% of organizations will let employees work remote on certain days, and 32% will let employees work remote all of the time.
Meanwhile, 20% of HR leaders say normal business travel will resume by the end of the year, while 35% say they don't exactly know when that will happen.
The vast majority of HR leaders surveyed have resumed hiring, reflecting the working world's general optimism and belief that the pandemic is behind us.
Gartner suggests organizations maintain the wellbeing programs introduced during the pandemic and embracing workplace flexibility, including going as far as to re-onboard existing employees as though they are joining a new organization.
To do this, HR leaders should develop a philosophy on flexibility, determine the purpose of the physical office and train managers on supporting their dispersed workforce.
If you enjoyed this article and want to receive more valuable industry content like this, click here to sign up for our digital newsletters!