John Steinhauer: AV Living Legends #11
John Steinhauer joins the list of #AVLivingLegends, reflecting on a career working for names like Diversified, Kinly and Whitlock.
Leave a Comment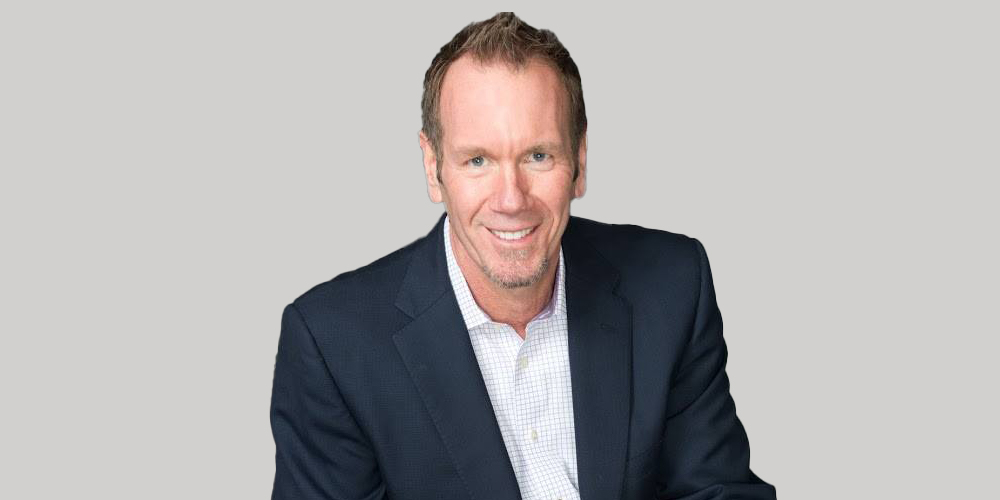 Commercial Integrator is proud to continue its #AVLivingLegends series this week by adding John Steinhauer to the list. CI created this series to celebrate the individuals who have shaped the commercial AV industry of today. A known and respected veteran of the technology industry, he boasts a career spent working for the biggest names in the market. Indeed, Steinhauer has spent time with Diversified, Kinly, Barco, Whitlock, Lifesize and more.
Check out the candid conversation below. In it, Steinhauer discusses the excitement of the startup mentality, being the first into the office and the last one out, and the friends he made along the way. Moreover, he shares honest reflections about both his greatest triumph and his biggest regret. We hope you enjoy the conversation.
Commercial Integrator: What motivated you to join the commercial AV industry? What has kept you motivated and engaged in the decades that followed?
John Steinhauer: I was a bag-carrying broadcast guy earlier in my career — Sony and then Avid. At Avid, we benefited from a paradigm shift in the way media was digitized and edited, and later from the FCC mandate for networks and TV stations to upgrade to HD. It was an incredibly exciting time to be in broadcast.
I got into AV when an opportunity to join Lifesize happened. My boss for many years at Avid, Adam Taylor, had left Avid to run sales for them on their exec team. I harassed Adam until he finally gave in and hired me to manage the western U.S. and Canada for Lifesize. It was so exciting because Lifesize pioneered the first HD videoconferencing system. (A topic I knew a lot about!) The early days at Lifesize were a blast! It was demo driven, and we were hustling. Demo, sale, demo, sale, demo, sale. It was a blast!
The motivation there was based upon the startup excitement — everyone pulling in the same direction, with the same mission; going public or being purchased; changing the world. Ultimately, we were purchased by Logitech, and this experience in my career set me full steam into pro AV! I joined Whitlock next, followed by Barco, Kinly and Diversified!
CI: Reflect on your role as both a mentee early in your career and as a mentor later in your career. Who helped shape the trajectory of your professional life, and how have you tried to help shape others' careers?
John Steinhauer: Adam Taylor at Avid and Lifesize really helped me develop as a sales pro and manager. His competitiveness and amazing work ethic were major influences on not only my career but also my life! In our early Avid days, we would both take the 5:06am train from Westchester County, N.Y., into Manhattan. We had to be in the city before most people. We would prep for the day, lay out our priorities and discuss strategy. And, before you knew it, it was 7pm, and we'd all hang out in the office. We'd review the day, discuss what worked and what didn't, and play foosball. This was the '90s, before most companies had foosball and other niceties!
I am proud to have worked with some amazing teams, and I am humbled when someone says that I helped them or their career advance. But I don't think of myself as a mentor. I'm always looking to develop sellers, help them be successful, and make sure they're in the right roles to be most successful and promote from within. At Whitlock, I was able to promote two regional directors to VPs — something that had never happened previously. I fought hard for them both, and I am pleased to say they both continue to accelerate in their post-Whitlock careers as senior sales leaders at two of the largest SIs in the world.
CI: What's the most memorable story/anecdote of your career in commercial AV?
John Steinhauer: It would have to be when Doug Hall, our CEO at Whitlock, asked me to own our President's Club planning. I took this very seriously, as I knew our teams were making great sacrifices, working long hours, building relationships that would weather storms, and building incredibly loyal Whitlock customers. This required lots of time away from their families. Our President's club was legendary. We worked hard to create an environment that celebrated our team, their spouses and our manufacturer partners.
For me, I was always stressed — in a good way — making sure that everything was right and our esteemed guests were having a blast. One memorable story was when Kirk (I'll just use his first name) came up to me during our awards ceremony and asked if I would give him the microphone to say a few words. He wanted to propose to his girlfriend. It was amazing! It was so aligned with the family culture we had built at Whitlock. That's a memory that will always be special.
CI: What has been your greatest professional accomplishment to date? What has been your biggest professional regret to date?
John Steinhauer: The greatest accomplishment of my career was joining the Whitlock executive team, which, at the time, was Doug Hall, Roger Patrick, Mark Baker, Julian Philips and John Bailey. This group of men became brothers to me. I learned an amazing amount from each of them, and we celebrated many successes — notably, growing the business, crossing the $300 million mark and, ultimately, recapitalizing the company.
On the regret side, I had a career misstep where I joined a company expressly looking for a lucrative exit. Kind of a motivated-by-money-only decision, I learned a valuable lesson: You must follow your principles and values when you make career moves to truly be happy and most productive. And sticking to your values pays off in the long term.
CI: What's the best advice or pearl of wisdom you either received during your career or came to realize on your own?
John Steinhauer: Have an open mind, especially in leadership. There are egos everywhere, and egos are necessary for leaders. However, having an ego that dominates your style —- one that "you've seen this all before" or that discredits ideas from a more diverse pool of influences — is dangerous. Having your mind made up too early and being dead right gets in the way of progress. Being open minded, kind and inclusive in your leadership style leads to success!
One last pearl: Have fun, smile, work and try hard. Enjoy the ride. Life is good!
---
Would you like to nominate a peer or colleague — or perhaps yourself! — to be featured in this #AVLivingLegends series? If so, just email Dan Ferrisi, editor-in-chief of Commercial Integrator, at dan.ferrisi@emeraldx.com.
If you enjoyed this article and want to receive more valuable industry content like this, click here to sign up for our digital newsletters!