Museum Tech Providers, Here's a Nifty Product
Convenient museum technology solution allows a movable arm-and-camera to digitally scan an item or artifact — and it's transportable.
Leave a Comment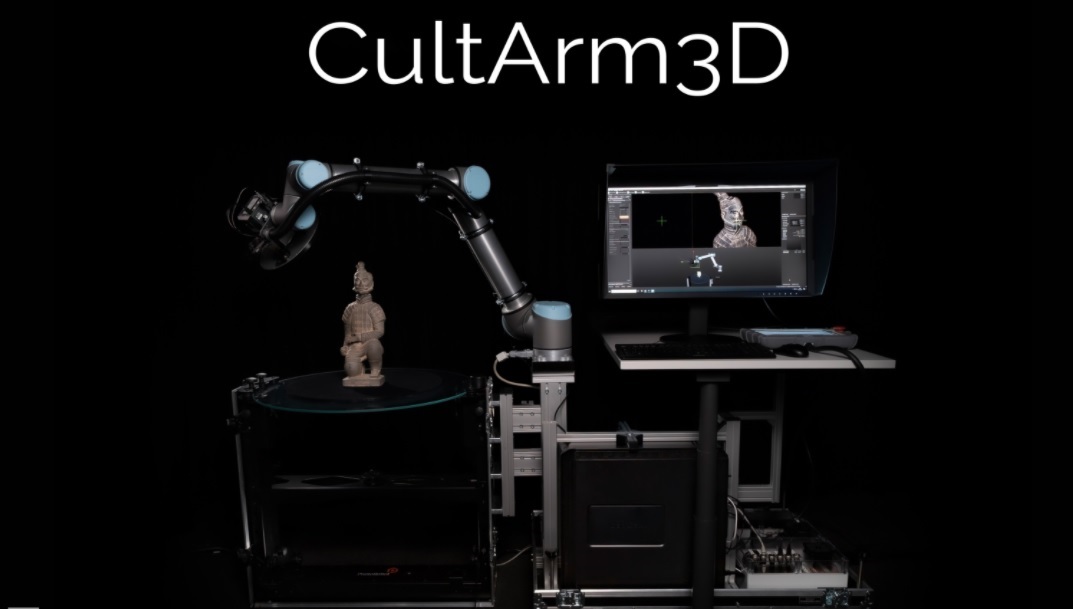 Museums and art galleries closed for much of the year last year. But even as a COVID vaccine is on the way towards large-scale deployment, their recent investments in online museum experiences may continue to be valuable. 
The museum and gallery experience has gone primarily from an in-person endeavor to one that's primarily online, meaning more reading and looking at photos and videos of these relics. 
What if integrators could provide a bells-and-whistles solution which combines programming, A/V experiences, and help with the digitization of archives?
Starting next year, a company called Fraunhofer IGD will partner with camera manufacturer Phase One to offer the CultArm3D, a camera mounted on a robotic arm which scans objects to be digitized.
This helps museums, among others, to create digital twins of their inventory pieces and artworks so that they be browsed in virtual reality or through other means remotely. What is also special about the CultArm3D is that it can be transported, unboxed, and set up relatively easily, so that you don't need to bring experts along, even if you'd only just rent the unit for some time.

But why is that even necessary? Pedro Santos, department head at the Fraunhofer Institute for Computer Graphics Research IGD, explains, "3D models are tremendously important for research and can help improve our understanding of objects and their origins as well as analyze their attributes. They also serve as the basis for visualization in virtual and augmented reality, and when using 3D printing to create true-color physical replicas".
The shift to online-only museum experiences likely won't be enough to keep people away when it's safe to fully reopen museums, although some people may be less interested in some of the VR experiences that require sharing headsets with strangers or even family members.
Read Next: This Museum Project Proves How Important Signage is to Museums Right Now
Either way, a solution like this could be integrated as part of a solutions package that museum-serving integrators could offer.
If you enjoyed this article and want to receive more valuable industry content like this, click here to sign up for our digital newsletters!