NSCA BLC Attendees Will Build Sports Equipment Packages for Tampa Kids
Team-building event at NSCA Business & Leadership Conference follows bike-building endeavor before Pivot to Profit in Atlanta.
Leave a Comment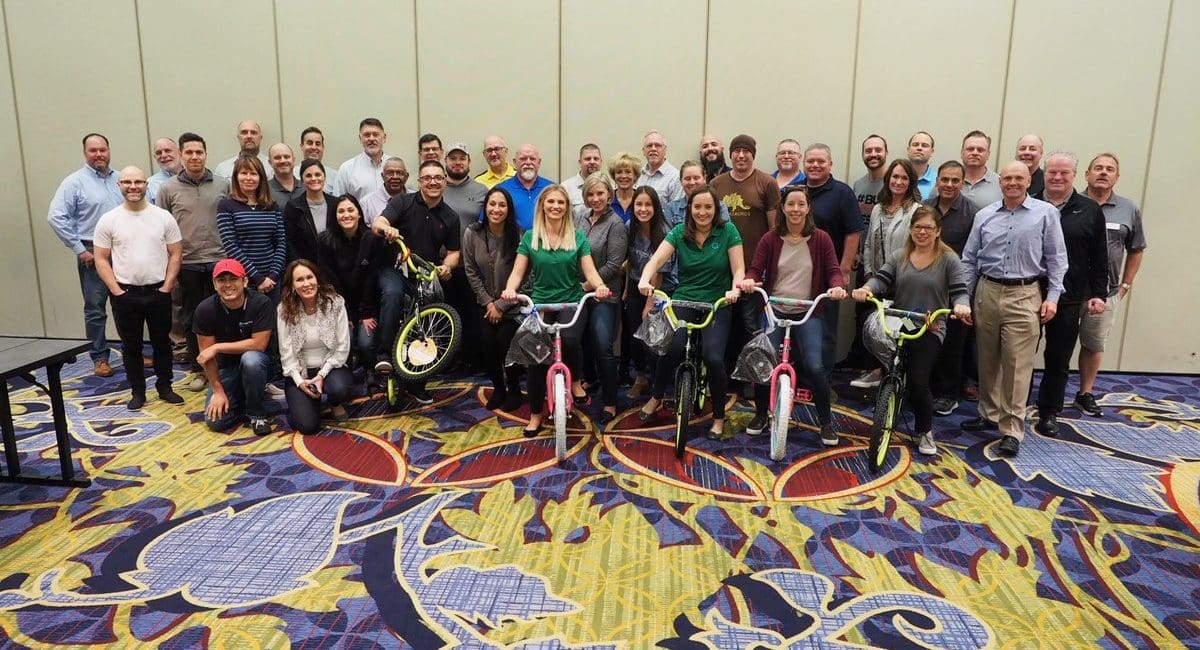 Hundreds of AV executives and future industry leaders will converge on Tampa, Fla., for the 21st NSCA Business & Leadership Conference. As usual, the event will open with a golf tournament to raise money for the NSCA Education Foundation.
This year, though, the charitable giving by attendees will start a night earlier with plans to package sports equipment for youngsters at the Boys and Girls Club of Tampa on Feb. 26, 2019, from 6 to 8:30 p.m. at the Saddlebrook Resort, where the BLC will also be held from Feb. 27 through March 1.
The equipment will help the Boys and Club of Tampa replenish their supply of equipment for a variety of sports equipment. At the bike-building event prior to Pivot to Profit in October, teams worked together to build six complete bikes that were donated to local youngsters.
Here's a closer look at the final result of that bike-building initiative:
Well, I guess the @NSCA_systems #p2p Bike-A-Thon: Build-A-Bike Team-Building Event was a success @commintegrator pic.twitter.com/JzrUlXvUDD

— Tom LeBlanc (@leblanctom) October 23, 2018
"We held an inaugural charity event at our Pivot to Profit conference and, because it was such a huge success, we've decided to add it to the BLC," says NSCA Education Foundation program director Kelly Perkins about the planned charity workshop. "AV folks are such awesome people and helping kids is pretty dang cool."
For more information about how to get involved in this effort, contact Perkins by email at kperkins@nsca.org or by phone at 612-298-7688.
NSCA is also seeking entrants for the 2019 Excellence in Business Awards. Winners will receive recognition throughout the year in various NSCA and industry publications, blogs, social media, and newsletters as well as reduced admission to the BLC.
The association is also accepting entries for the fifth annual Excellence in Product Innovation awards. This AV award recognition program honors "products that have a profound impact on systems integrators," according to the association's announcement.