NSCA Announces Keynote Lineup for BLC 2019 in Tampa
Business & Leadership Conference BLC 2019 lineup includes Ryan Estis, Dennis Snow, David Ricketts, Michele Gay, Tim Sanders, Colleen Francis & Chris Kuehl.
Leave a Comment
Photos & Slideshow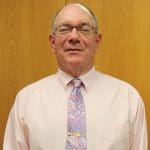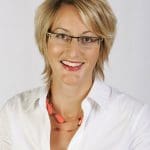 ---
NSCA has opened registration for the 21st annual Business & Leadership Conference (BLC 2019)—and this year's lineup is packed with plenty of high-profile speakers who plan to deliver tips to help attendees improve their businesses.
Keynotes for BLC 2019, scheduled for Feb. 28 to March 1 at the Saddlebrook Resort in Tampa, Fla., include:
Next-Level Leadership: Managing Breakthrough Performance in the New Economy by Ryan Estis
Delivering World-Class Customer Service by Dennis Snow
How to Create Disruptive Innovations (and How to Keep Them From Disrupting You!) by David Ricketts
Tragedy, Courage, Perseverance, and Advocacy by Michele Gay
High-Touch Leadership for a High-Tech World by Tim Sanders
The New Performance Culture by Colleen Francis
Economic Outlook 2019 by Chris Kuehl
(View all the speakers in the slideshow above)
"The speaker lineup this year is phenomenal," says NSCA executive director Chuck Wilson.
"Every single person we've invited to speak will impact attendees in their own unique ways. We're hitting on the major pain points we hear about from integrators, helping them turn team members into top performers and create new growth opportunities."
NSCA's BLC "has become the industry's most notable platform for executive-level education and networking," according to the association announcement. The event brings executives together annually "to share stories, learn from other leaders, and hear about new ways to embrace technology and motivate employees."
First-time BLC attendees may apply for a Randy Vaughan Founder's Award to receive free registration. To qualify, applicants must be in a management or decision-making role. Applications are due by Dec. 1.
Attendees are also encouraged to register for the annual NSCA Education Foundation Industry Charity Golf Outing at the Saddlebrook Resort Palmer Golf Course on Feb. 27, 2019.
This event kicks off the Business & Leadership Conference every year and helps NSCA raise funds for programs such as Ignite and PASS K-12.
BLC 2019 sponsors include alliantgroup, Atlas/IED, AV Brands of Legrand, Avis/Budget, Biamp, Bose, BTX, Christie, Community, Corporate Sales Coaches, Dana Innovations, Defendify, D-Tools, Enterprise Performance Consulting, FSR, GreatAmerica, Harman, Insperity, Jeron, Kramer, Lenovo, Liberty AV Solutions, Navigate Management Consulting, Office Depot, QSC, Rauland, Shure, Solutions360, SurgeX, Synnex, TrueNorth, UPS, Visitec, and West Penn Wire. BLC is endorsed by Commercial Integrator, PSA Security, and USAV.
Registration fees are tiered for 2019. Platinum and Gold members pay $899 and Silver and Bronze members pay $1,099. Non-members can attend for $1,499.