NSCA: Strong Construction Market Trends Raise Talent Recruitment Stakes for AV Industry
In the Summer 2018 edition of NSCA Electronic Systems Outlook it projects steady increases in construction put in place underscoring talent recruitment challenges for AV integrators.
Leave a Comment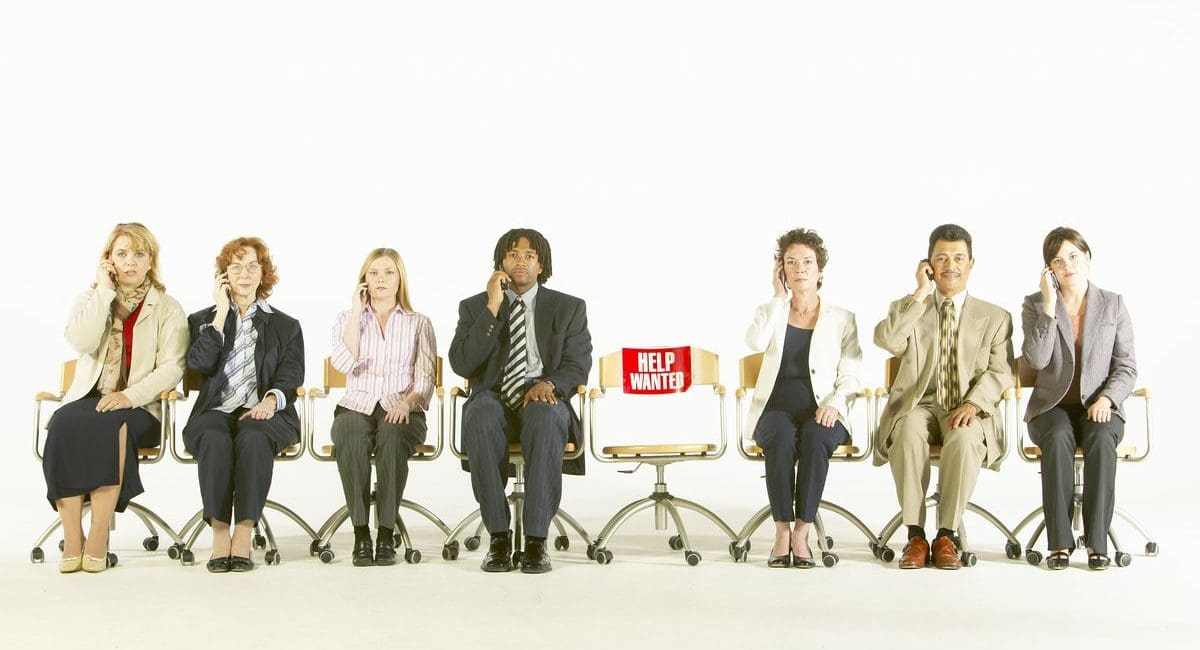 The old adage that something is "a good problem to have," like when an MLB team has too many good starting pitchers for its five-man rotation, doesn't really apply to the AV industry's problem.
The market is improving, as demonstrated by NSCA forecasting a 6 percent increase in construction put in place compared with 4 percent growth last year in the Summer 2018 edition of NSCA Electronic Systems Outlook (read it here).
The problem is that as AV integration firms look to grow with the market they struggle with talent recruitment. It's a well-documented scourge of the market.
The AV industry, in general, hasn't done a good enough job of marketing its career opportunities to young technology- and business-trained candidates entering the employment market.
As such, it's difficult for desirable candidates to envision themselves with a rewarding career in the AV industry.
The reason CI launched its annual 40 Influencers under 40 coverage was to highlight the many young professionals enjoying fulfilling careers in the AV industry.
NSCA launched its Ignite program to help integration firms not only educate employment prospects about careers in AV but to get those careers started.
According to NSCA's numbers, those employment prospects are needed more than ever as construction-driven demands for AV solutions continue to rise. The industry would like it to be a good problem to have.
"Construction numbers seem to be heating up, which is always positive for NSCA members," says NSCA executive director Chuck Wilson. "That trend is expected next year as well.
"The challenge for integrators will be in finding more staff members to help them keep up. This is one of the reasons NSCA founded the IGNITE program – to bring new talent into the industry."
NSCA members and non-members can download the Summer 2018 edition of NSCA Electronic Systems Outlook here.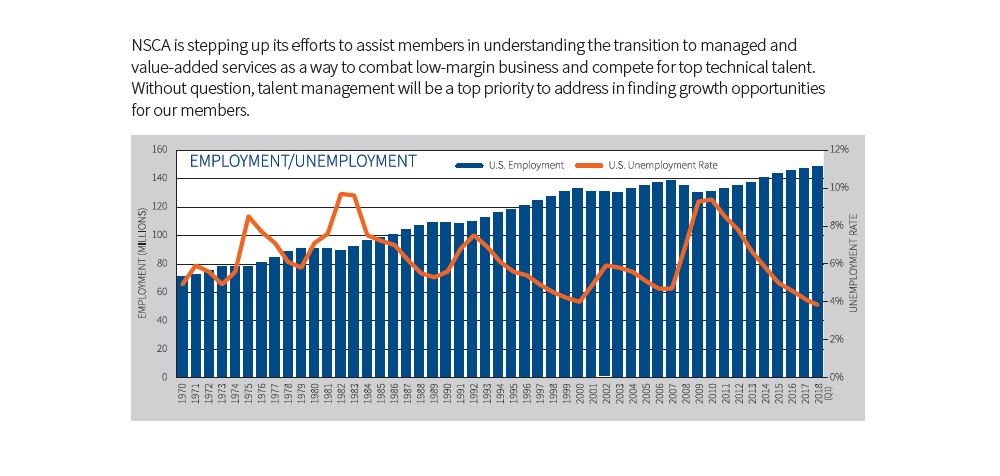 More from NSCA on the Summer 2018 edition of NSCA Electronic Systems Outlook:
NSCA's Electronic Systems Outlook report has been updated for Summer 2018, and now includes construction outlook information based upon actual data from Q1 and Q2 of 2018, as well as a forecasted outlook for the remainder of the year and beyond.
Integrators continuously ask about market conditions and trends. NSCA has followed and reported on industry conditions for more than 21 years, knowing that new construction is the best indicator of the future business climate.
Understanding construction put-in-place totals allows NSCA to predict patterns of slowdowns, recoveries, and market/geographic changes.
Overall, the forecast for 2018 construction put in place calls for a 6% increase this year, in comparison to the 4% growth rate of 2017. Looking ahead to 2019, FMI forecasts a 5% increase in total construction spending over 2018.
The even better news: All construction segments, as compared to 2017, are predicted to grow at least with the rate of inflation (and are considered stable as a result).
In the Summer 2018 edition, the Electronic Systems Outlook report provides an updated view of construction data by market and electronic system/technology, providing details on:
Markets that are posed to do the best
Construction forecasts for 2018 and beyond
Technologies that are growing in demand
Developing a focused sales approach
Keeping tabs on new business opportunities
The NSCA Electronic Systems Outlook is free for NSCA Gold and Platinum members, and available for purchase at $199 for Bronze and Silver members. It can be purchased by non-members for $399.
Non-member integrators can become NSCA members for $595 and receive this report as part of their membership package, which offers access to discounted education and training opportunities, updates on regional and national government affairs issues, free monthly industry webinars, and other exclusive industry research.
For more information about the NSCA Electronic Systems Outlook, to see a preview of the report, or to join NSCA, visit www.nsca.org or call (800) 446-NSCA.