Hey, Sports Fans! Your Favorite Teams Want Your Support, but No Cash!
Tampa Bay Rays decided no cash for 2019 season and Super Bowl could soon follow their lead too. What will this mean for people who don't have credit cards?
Leave a Comment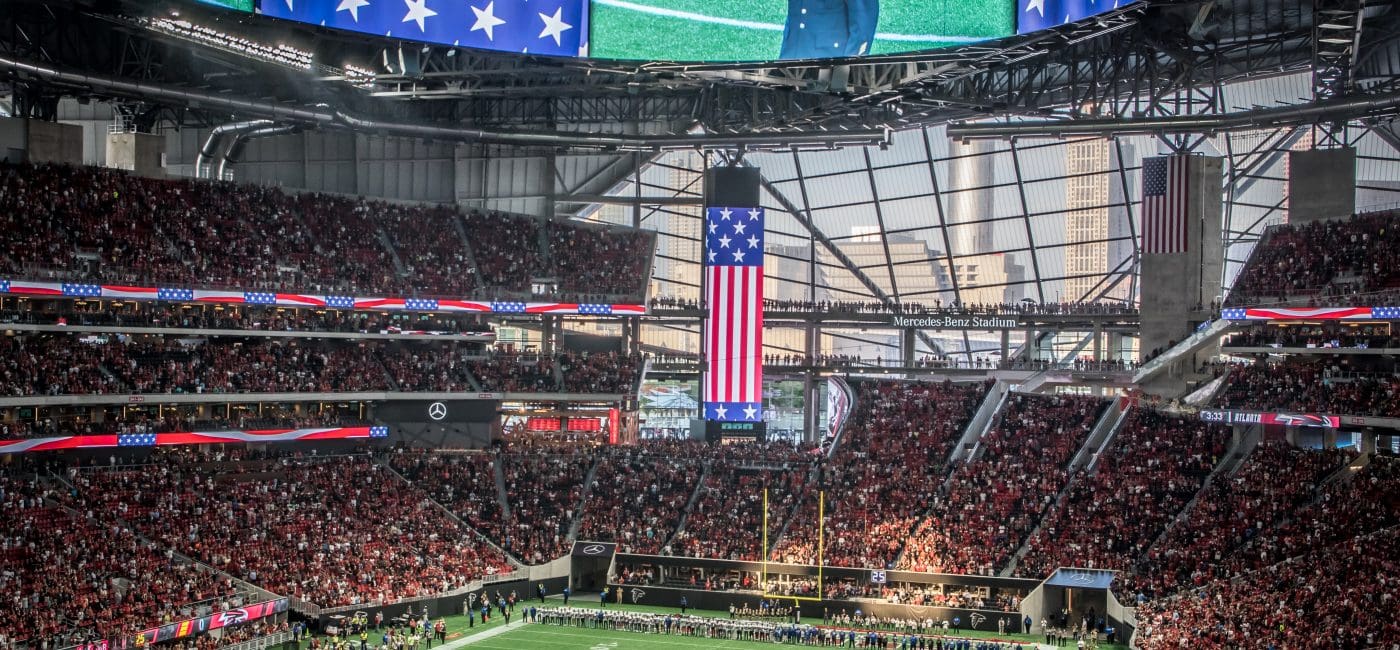 Remember when cash was king?
These days, more restaurants and retail stores are going cashless. And, now we're seeing sports teams and arena owners embrace the cashless lifestyle, starting with the Tampa Bay Rays, who won't take cash for anything from a hot dog to a player jersey and everything in between starting in the 2019 season.
It might not be long before cash is unwelcome at the Super Bowl too, although that won't be the case on Sunday night when the New England Patriots and Los Angeles Rams square off at Mercedes-Benz Stadium in Atlanta for Super Bowl LIII.
You might not be surprised to learn it's a credit card company—Visa—that's behind the push for a cashless Super Bowl.
Certainly, the company wants to maximize its exposure and opportunities with the world's largest audience tuning in for the annual NFL championship and surely it's part of an eventual plan to keep people from bringing their crinkled-up dollars to a game, concert or show in the future.
The Rays are making the move to no cash at Tropicana Field in hopes of cutting down on transaction times in the ballpark, according to the Tampa Bay Times.
Fans who bring cash will be able to exchange it for $10 or $20 gift cards, the report says.
As someone who still has every ticket stub from every game, concert and other big event I've ever attended, the shift to a digital world remains troubling for me.
I don't like the idea of putting my Fenway Franks on a credit card, either, since I prefer to use my plastic for bigger purchases.
And I'm not the only one who wonders why George Washington, Abraham Lincoln and even Benjamin Franklin are being shoved to the side in stadiums around the world.
Here's more from Yahoo about the unintended consequences of the Tampa Bay Rays' decision:
While many people own credit or debit cards in 2019, the move will impact plenty of fans who prefer to use cash or do not have a credit card. The solution isn't as simple as telling certain fans to "get with the times," either.

History might ultimately look at the Tampa Bay Rays as being ahead of the curve on this — it's a progressive idea for our modern times, for sure — but it's also fair to wonder if it's practical for the Rays and their community.

The move could have a major impact on young baseball fans who are old enough to attend games on their own, but too young to own a credit card.

The move also has implications for lower-income Rays fans. Seven percent of Americans don't have checking accounts often due to the fees associated with maintaining those accounts, according to a 2016 article by The Atlantic.
In an age when fans are often choosing to stay home and watch the game from the comfort of their living rooms rather than spending their hard-earned money on tickets, parking, concessions and souvenirs, do team owners really want to make things more inconvenient?
I'm certainly not saying die-hards will boycott the Super Bowl when the game eventually keeps cash on the outside looking in, but casual fans could find other ways to spend their time and money rather than adding more to the monthly credit card bills or draining their bank accounts.
Visa: it's everywhere you want to be—and sometimes in places you'd rather it stayed away.