AVI Systems' Joe Stoebner: AV Living Legends #1
CI kicks off its #AVLivingLegends series, honoring our industry's foundational contributors, by celebrating AVI Systems' founder, Joe Stoebner.
Leave a Comment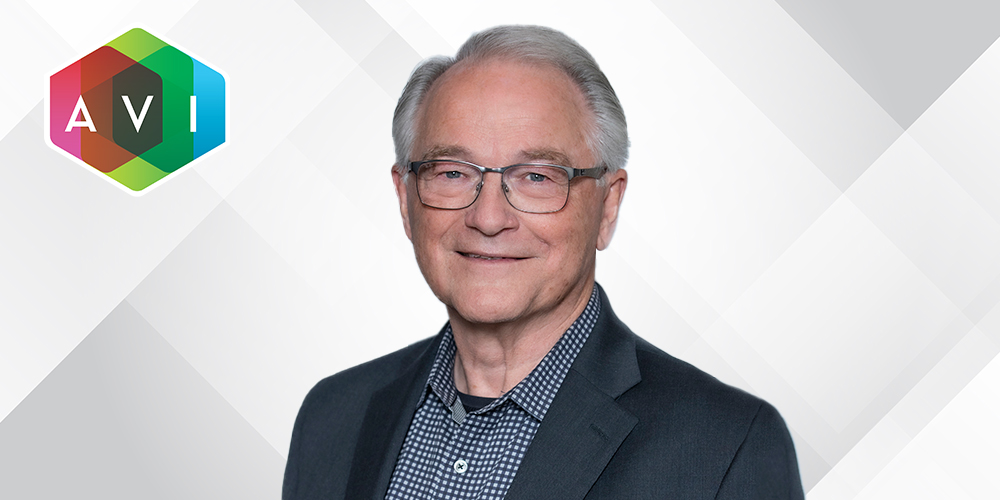 Commercial Integrator is proud to kick off our series celebrating the women and men who've made our industry what it is today by profiling Joe Stoebner, founder and chairman of the board of AVI Systems. Having invested 50-plus years in his career — and still going strong! — Stoebner has left an indelible mark on the commercial AV industry. He's anxiously awaiting a major milestone for AVI Systems: The company will mark its 50th birthday on April 1, 2024.
Here, CI and Stoebner reflect on a career spent helping not only AVI Systems' clients but also its employees, and our broader industry.
Commercial Integrator: What motivated you to join the commercial AV industry? What has kept you motivated and engaged in the decades that followed?
Joe Stoebner: I graduated from college with degrees in history and physical education. After five years in the teaching field, I decided — somewhat to the chagrin of my wife, with a 3-year-old and 1-year-old at home—that this would not be the career for me. In June 1972, I joined an office machines and furniture company as an AV salesman and began my sink-or-swim conversion. Surprising many, I did quite well my first two years. The owners decided to incorporate the AV business separately, make me the manager and take me in as a shareholder.
I loved competing and winning in the sales arena, and I loved working with technology. To this day, technology is one of my hobbies. I have a "never quit" mentality that sometimes keeps me up all hours of the night, figuring out how things work or why they don't work. Oh, and I should probably add that my yearly earnings after two years in the AV business was three times what I had been making as a teacher.
CI: Reflect on your role as both a mentee early in your career and as a mentor later in your career? Who helped shape the trajectory of your professional life, and how have you tried to help shape others' careers?
Stoebner: On my first day of work, I found out that my new supervisor had left the business just a week previous. I was on my own, relying on the other two salespeople, manufacturer's reps and a row of filing shelves filled with product literature. I also found several cassette folders with sales-training tapes that I instantly used. I was too desperate to complain, so I just worked my butt off finding the training and help I needed. I will give credit to the sales manager of the associated company (OMF), who kept telling me how great I was going to be — I guess I believed Jim.
Five years later, I bought out the partners with a seller-financed loan that put me into a negative-value balance sheet. But I now had the opportunity to grow the business. And perhaps my education training helped me be a good teacher to others. I started to follow the career of the legendary Warren Buffett, and he provided me this very good advice: "First, find people with outstanding intelligence. Second, find people with outstanding energy. Third, find people with outstanding integrity. If your prospects don't have number three, the first two points don't count." I grew up on a farm with eight siblings, and my father and mother believed in the Warren Buffett philosophy in their own way.
There is another attribute that became part of my life in the late 1980s that established the kind of business owner I would be. It's one of the key values that AVI lives by, which no other AV integrator our size has or is. But more about that later….
CI: What's the most memorable story/anecdote of your career in commercial AV?
Stoebner: After about 15 years in the business, I did what many small businesses do — namely, I got out over my skis. I was the sales guy entrepreneur. I had expanded the business into neighboring states and purchased a competitor business. At that point, I had to manage and lead three offices. The red ink was piling up, and my outside CPA came to pay me a visit. He told me that, at the rate I was going, I should expect the bank to call and ask for my plan to fix this problem before they would take more draconian measures, like calling my loan in.
We were sitting in our expansion office in Nebraska while the home office was still in North Dakota. Some would call this a "Come to Jesus" time, while you are sweating bullets about what you would say to your wife and family. We came up with a plan: I would move my office to Nebraska, whereas my wife and family would stay living in North Dakota while my son, Jeff, finished high school. My wife would move with me to Nebraska in one year. And the smartest decision I made was to hire my CPA to become my CFO. We would work to run the company on a MBO plan that would get us to sound financial footing.
It took us another three years to get to the point where we never had a red-ink quarter for the rest of our business operations. I still have the letter from 2012 from our bank that congratulated us that all our loans were now paid off in full. So, that was the point in time when AVI Systems made the right decision to get our financial house in order and always have a CFO and staff to ensure we stayed that way. This was the milestone point in my business career.
CI: What has been your greatest professional accomplishment to date? What has been your biggest professional regret to date?
Stoebner: In 1989, my CFO, Terry Daffinrud, convinced me we should implement an Employee Stock Ownership Plan (ESOP) that would provide reason for good employees not to want to leave AVI. It also provided some tax advantages for income tax to be delayed until individuals sold their AVI stock, and it established a succession plan for current owners to divest of their stock in a slow, gradual manner, providing great stability for the employee group and customers. The money for the employees to buy AVI stock would not come out of their pocket at all. With the tax savings for the company, money would come from AVI in matching 401(k) contributions, dividends, profit-sharing and stock appreciation.
It took from 1989 until 2009 for this transition to occur. In 2009, AVI became 100% employee owned, as it is to this day. We have had many, many employees retire well before retirement with Social Security. Why? Because they can. AVI has made many of our long-term employees millionaires. This is the single greatest professional accomplishment of my 50-plus years with AVI. My wife and family are immensely proud of this opportunity we've had to give to others.
The ownership culture that exists at AVI Systems keeps snowballing growth and makes it easy to recruit the high-energy, highly educated, high-integrity people we seek, even in this competitive work environment.
I have no professional regrets to share with you — none!
CI: What's the best advice or pearl of wisdom you either received during your career or came to realize on your own?
Stoebner: Wow! I would have a big, long list of advice from others, but I wouldn't know where to start. So, here are a few gems:
"Give, and it will be given to you. A good measure, pressed down, shaken together and running over, will be poured into your lap. For with the measure you use, it will be measured to you." — The Apostle Luke
"If you break your neck, if you have nothing to eat, if your house is on fire, then you got a problem. Everything else is inconvenience." — Robert Fulghum
"A pessimist sees the difficulty in every opportunity; an optimist sees the opportunity in every difficulty." — Winston Churchill
"Vision without execution is hallucination." — Thomas Edison
"Any fool can come up with a plan; it takes a genius to execute." — Warren Buffett
"A small team of A-plus players can run circles around a giant team of B and C players." — Steve Jobs
"Integrity is what you think and what you do when no one is looking; it is who you are." — Joe Stoebner
Would you like to nominate a peer or colleague — or perhaps yourself! — to be featured in this #AVLivingLegends series? If so, just email Dan Ferrisi, editor-in-chief of Commercial Integrator, at dan.ferrisi@emeraldx.com.
If you enjoyed this article and want to receive more valuable industry content like this, click here to sign up for our digital newsletters!