Matrox Video's Samuel Recine: AV Living Legends #6
Commercial Integrator continues its #AVLivingLegends series with Matrox Video's Samuel Recine, who reflects on a three-decade career.
Leave a Comment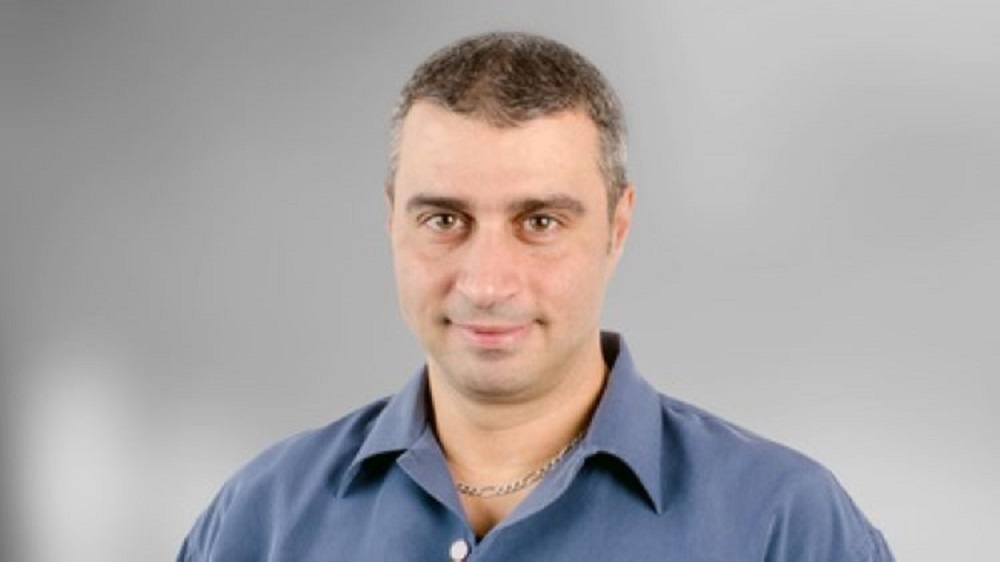 As Commercial Integrator continues its ongoing #AVLivingLegends series, we profile Matrox Video's Samuel Recine. This series exists to celebrate the women and men who have shaped today's commercial AV industry. As you'll learn from the reminiscences below, Recine most certainly fits the bill as an architect of our industry's exciting future.
Today, Recine serves as vice president of sales, Americas and Asia Pacific, AV/IT Group, with Matrox Video. His work with Matrox has occupied multiple decades of his long and storied career. Thus, Recine has had a front-row seat to the company's involvement across a range of technology applications.
In this interview, Recine provides insight into his IT-centric background and Matrox's deep organizational commitment to open standards. In addition, though, he reflects on successes and setbacks across key technology applications, ranging from air-traffic management to quick-service restaurants. We hope you enjoy this look back.
Commercial Integrator: What motivated you to join the commercial AV industry? What has kept you motivated and engaged in the decades that followed?
Samuel Recine: I come from the IT industry. In the 1990s, I was involved primarily in the market's first OpenGL and DirectX standards-based graphics accelerator chips (GPUs) and the corresponding PC cards and other ecosystem products that leveraged 2D/3D graphics acceleration. This represented the first time that COTS PCs were used to produce special effects in the commercial AV space.
In the first few years of the 2000s, I became a product manager for KVM extension products. This brought me even closer to the commercial AV space because IT managers were handling the PC hardware and software, but sometimes AV/IT staff handled the KVM extension and switching equipment in user organizations, and, thus, it sometimes flowed through pro AV integrators.
By the mid-2000s, I was involved in the first major surge of PC-based videowall processors. These were systems that didn't only deal with content captured on VGA or DVI ports but also could mix that captured content with graphics-accelerated content running on Windows and Linux.
Matrox Video also put out the world's first 60Hz 4K graphics card around 2003. This helped drive the first high-pixel-density monitors, including the IBM T221, as well as some of the elite projectors of the time. Sony was offering 4K projectors as early as 2004. It wasn't until around 10 years later that 4K became mainstream in pro AV.
Although my company and trade-association affiliations have continued to straddle both the IT and AV worlds, the thing that brought me the most into regular day-to-day contact with the commercial AV industry was AV-over-IP. Matrox Video began shipping its first encoders, decoders and AV-over-IP asset-management software in 2012. We did our first InfoComm AV-over-IP demos 10 years ago, back in 2013.
CI: Reflect on your role as both a mentee early in your career and as a mentor later in your career? Who helped shape the trajectory of your professional life, and how have you tried to help shape others' careers?
Samuel Recine: I don't know if it's still there, but Microsoft used to have a living history museum at their headquarters in Redmond, Wash. In one hallway, they had a timeline of critical, market-shaping innovations. Matrox Video was on the wall in a few places, and what I remember most about those days was learning about the cycle of innovation in consumer electronics and industrial IT, whereby, every so many years, some leaps take place that require some specialized equipment (including special hardware). Then, as things become increasingly well adopted, general-purpose processing on CPUs and GPUs and maturing software can often replace and help cost-reduce equipment while also providing better integration for converged data, communications and rich media over IP.
Two engineers founded the company I work for. And Matrox Video has been an advocate of open standards in every generation of technology. One of our hallmarks has always been Matrox Video providing software and hardware leadership through technology cycles powered by open standards.
Here's an example: I don't know if your readers will remember how long digital display interfaces overlapped with analog display interfaces. Let's put it this way: Digital Visual Interface (DVI) entered mass production around 1999. And even though the market has gone through several evolutions, including HDMI for consumer electronics and DisplayPort for PCs; VGA is still selling on a significant base of equipment today. Well, back in the mid-1990s, Matrox Video had to support Enhanced Video Connector (EVC), Mini Delta Ribbon (MDR), Plug and Display (P&D), Digital Flat Panel (DFP) and all the (at times incongruent) approaches to building a digital display interface until the market finally settled on DVI, developed by the Digital Display Working Group (DDWG).
Explaining DVI's Success
DVI's success was due, in part, to the companies that were involved in specifying it. Those included Intel, Silicon Image, Compaq, Fujitsu, HP, IBM and NEC. But it was also the only widespread video standard that included analog and digital transmission in the same connector.
So, when my colleagues and I see dozens of proprietary approaches to doing AV-over-IP, including Crestron NVX, NDI, SDVoE, products using H.264 and HEVC mixed with SRT or other protocols, as well as myriad other approaches — all of them solve certain problems, by the way — we are not at all outside our comfort zone. We work with all these technologies while simultaneously supporting the construction of a market open standard. In this case, that's Internet Protocol Media Experience (IPMX).
IPMX, like the venerable DVI connector, which came a bit later versus other first-pass digital interfaces but which had the force of peer review by the best engineers in the market, as well as the practical touch of supporting both analog and digital, has the brightest minds in the market building it. They understand rich media on IP systems. And IPMX equipment also works on both SMPTE ST 2110 networks and IPMX networks.
So, for anyone I can influence in engineering, marketing, product management or otherwise, I always push them toward open standards. That's the same as my company has taught me to do over the last almost 30 years I've been here. Open standards are ultimately unavoidable, and they always deliver overwhelming value over time.
CI: What's the most memorable story/anecdote of your career in commercial AV?
Samuel Recine: My company is involved in one of the largest AV-over-IP projects ever undertaken. One of the largest internet companies in the world had a mission to network their Security Operations Centers (SOCs). These centers monitor against cyberattacks like DDOS; however, in addition, they track everything up to and including the organization's "brand security" in news and social media. This company wanted to be able to take any PC screen, camera or other media from any SOC and send it to any other (or all other) SOC(s) worldwide. This is a many-to-many network of AV-over-IP on the scale of thousands of nodes.
Through our developer partners and site-integration partners, we were a small part of a team that accomplished a shining example of how many organizations will be wired for converged media-over-IP over the next decade.
Information Enhancement
In fact, getting any visual content from anywhere and anything to anyone, located anywhere, is becoming a "problem solved." Because of our commitment to open standards, Matrox Video already deeply involves itself in next-order problems.
One example is information enhancement. Once standards are used to deal with rich commercial AV at scale, it should come as no surprise that how media flows are enhanced for bit-rate optimization on networks, how they are tagged with critical metadata, how they are reformatted for broad compatibility across a range of value-added software and hardware applications, how very large bases of assets of different types from different brands are managed more efficiently, and how they are integrated into more comprehensive organization-wide interconnections that leads to gradual opportunities to use compute power assistance to, for example, "prioritize" visual information that people need to deal with. It can also be used to deliver increasingly perfect performance at scale, as well as to provide better insights into how people are extracting value from rich media.
The commercial AV software economy of the future depends on open standards. Like the PC software market, you can't expect tens of thousands of software applications to build on proprietary approaches. At least one of the precursors to all this value-added software is open standards.
CI: What has been your greatest professional accomplishment to date? What has been your biggest professional regret to date?
Samuel Recine: It's hard to score professional accomplishments when we've taken part in cutting-edge applications in medical, sciences, defense, infrastructure control rooms, corporate collaboration, higher education, broadcast and more. I can tell you that working with the Graphical Flight Following (Air Traffic Management) team at Delta Airlines was probably one of the experiences that touched me the most because 9/11 happened in the middle of all that. To see the commitment of all those IT people to passengers, crew members and infrastructure safety made me feel very proud of what we do.
My biggest commercial AV regret is easier to pinpoint. Matrox Video was part of the McDonald's research effort into digital menu boards in the first decade of the 2000s. While we were working on solutions for restaurant signage, we also had some landmark sites, including the National Air and Space Museum, which, in 2011, had a tremendous amount of digital signage and menu boards. We led quite of few of the content and capabilities breakthroughs that were necessary to qualify for a truly national program with McDonald's. However, they ended up rolling this out in phases and with multiple different partners.
A Learning Experience
We learned a great deal from this experience. We were a part of quite a few projects and sites, but I always dreamed of participating on a U.S. nationwide project with them. Their program had incredible sophistication. It focused on coordinating their cash registers and pricing to their menu boards and points of purchase (POPs) to offer regional promotions and other new applications. One example would be having the ability to update all registers with promotional prices and to spin up new ads and new menu boards in order to offer patrons some relief through ice-cream discounts during a heat wave. Spinning this up quickly enough required a full content-management system integrated with business systems. It was cutting edge because it was a time-sensitive business and content rollout on a huge scale.
We didn't lose to a particular rival in this case. Instead, we lost to the reality that big programs have so many moving parts that the solutions sometimes evolve differently once you take into account all the moving parts. But it was a real privilege to work with all the big hospitality and food chains as they started getting really serious about digital signage.
CI: What's the best advice or pearl of wisdom you either received during your career or came to realize on your own?
Samuel Recine: Winning a project is the beginning — not the end — of the support chain. A total commitment to the satisfaction of all stakeholders at all times is the only way to make lasting friendships.
---
Would you like to nominate a peer or colleague — or perhaps yourself! — to be featured in this #AVLivingLegends series? If so, just email Dan Ferrisi, editor-in-chief of Commercial Integrator, at dan.ferrisi@emeraldx.com.
If you enjoyed this article and want to receive more valuable industry content like this, click here to sign up for our digital newsletters!