Webcam Shortage, Price Gouging is an Opportunity for Integrators
Left to fend for themselves at home, remote workers are struggling to find quality, affordable webcams and other AV devices.
Leave a Comment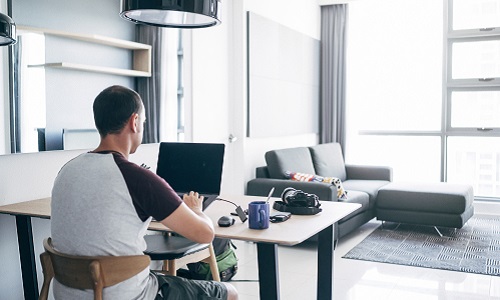 Last month, I wrote about how hard it was to find quality, affordable work-from-home technology like webcams, headsets, monitors, headsets and other gadgets we need to do our jobs.
After the first day of remote work in March, I went out to local department stores, but everything was sold out. Next was Amazon, and I didn't have much luck there either.
Now, cheap knockoffs from off-brand manufacturers are being sold for as much as a quality Logitech webcam, and the few Logitech devices still on digital marketplaces are being sold for more than two times the norm, according to Fast Company.
In normal times, no one would pay $60 for a webcam such as this. But as the coronavirus crisis has forced millions of people to work from home, demand for webcams has surged, and big brands such as Logitech, which dominates the stand-alone webcam business, can't keep up. On eBay and Amazon, Logitech's excellent C920S has been selling for nearly $200, more than doubling its list price.

That's created an opportunity for cheap, generic alternatives, priced in the range of $40 to $70 on Amazon. The brand names are unrecognizable and in some cases barely pronounceable—vcloo, Youlisn, YVELINES, LILIONGTH—but compared to Logitech's webcams, they have one major advantage: You can actually have them delivered in a reasonable amount of time. That doesn't mean you should.
This, coupled with employers' inability or unwillingness to provide these technologies to employers makes for a frustrating combination.
According to a recent survey, about half all employers aren't offering to pay for or reimburse employees for those remote work technologies.
AV integrators like Inspired Technology and Communications and RoomReady are beginning to address those concerns and offer remote work kits that include devices like webcams, headsets, microphones and other equipment integrators are all too familiar with.
Listen: Selling Work from Home Kits: Episode 105 of AV+
Most companies in an office setting are not returning to 100% on-site work, so there will still be an opportunity for integrators to help customers work from home as long as the pandemic is ongoing.