Interview Questions You Should Ask Level 1 and Level 2 Support Specialist Candidates
In our first audio visual interview questions article, we explore the best questions to ask Level 1 and Level 2 Support Specialist candidates.
Leave a Comment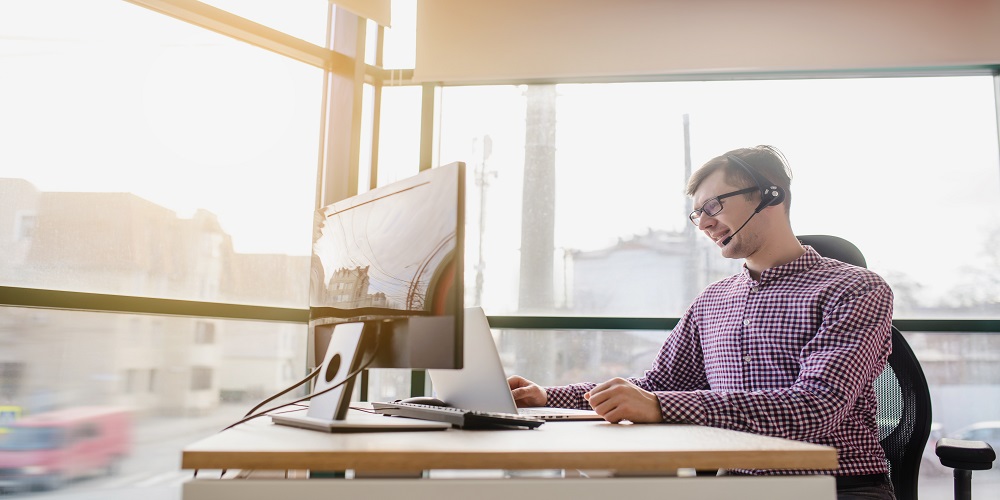 As most of our readers probably know, there's a serious problem integrators across North America are facing: hiring. So we've decided to do everything we can to help AV firms find their next star employee by identifying the best audio video interview questions to ask candidates. On this first edition, we're focusing on what to ask a Level 1 or Level 2 Support Specialist interviewee.
Before we begin, let's look at some wise words from Bruce Kaufman, president & CEO of Human Circuit, who stresses that the most knowledgeable pro AV hire is useless without one critical quality…
"…Passion! We're finding this one thing whether at a junior or senior level really matters. [The candidate has to] have to have passion…passion for something. Determine it in whatever way best suits you. But find out if they actually have it."
With that said, let's break down some pro audio video interview questions to ask Level 1 and Level 2 Support Specialist candidates:
Situational response questions
"Level 1 & 2 are positions which I consider for individuals who present themselves well in front of the customer, are polished in their appearance, and don't get rattled easily –especially by the small stuff like a change in meeting schedule," says Jeff Ashachik, VP of recruiting at HireSparks AV Recruiting.
"You know the type, they walk around with a perpetual smile on their face giving you the sometimes illusion all is well even though they are putting out fires behind the scenes."
Ask candidates how they would handle the following situations:
1) Presenter comes in to one of your conference rooms and can't display their presentation
Ashachik says, "They should be able to list out the steps to take to resolve. Should know when the last time this exact scenario last worked as well as have a back up plan (PC/Laptop) with a remote clicker for the Presenter to use. After the presentation be able to identify the cause and start the steps to get it addressed."
2) Instructor comes into one of the classrooms to find the wireless mic is not working
"They should be able to quickly diagnose is it the mic itself, batteries or something else. Be able to quickly get a back-up for the instructor. Able to correct issue with initial mic. send for repair, replace batteries, adj amp etc. All work should be done in the background with little to no disturbance to the class."
3) An hour prior to an important board meeting you find 1 of the 2 projectors does not turn on… What do you do?
"This can go many different ways from do nothing, to change the meeting room location, diagnose the failure, change the projector. Looking for what they have done in the past which may be different from how you would handle."
4) They need to prepare a meeting room for the extremely important quarterly review meeting
"Have them list out for your type rooms of what they should check. Every Customer will have something different so throw in some of your own equipment. A codec call, skype call, screen movement, projector/ displays function by showing similar content."
Experience-based Level 1 Support Specialist interview questions
Have them describe their typical day and go into detail.
What is something they did at work that they are proud of. You could be very surprised by this one.
Ask them to explain in detail on somethings that went wrong and how they handled it and do they have suggestions for making it better.
"The more experience they have, the greater detail they will go into which gives you a better understanding of their applicable experience and not just time in the job," Ashachik says.
What experience do you have with pulling wire and explain a few wiring pulling jobs you were on?
What experience do you have with soldering?
Do you have any construction background? "What I am looking for here is if they are going to be hanging a TV on a wall then have they ever built a wall to know how it's constructed," says Scott Wright, president and co-owner of Lifeline AV.
"A couple of our guys grew up in families of contractors so it really helps. One family was a mason. That really does not have much to do with our industry but it tells me he most likely has a strong work ethic, as that is hard work, and he knows some basic construction background."
How comfortable are you with reading blueprints? Where did you get your blue print reading experience from?
"Computer background. Have they done any programming of any sort from any industry. A person I have on my staff has a degree in web design. This is not our industry but he's very familiar with working with computers and has the mindset of understanding what code/programming is all about."
A measured approach: NSCA Tool
Wright recommends integration firms consult the NSCA Technical Assessment Tool for further vetting of job candidates.
"NSCA has this technician assessment tool that NSCA members can buy and give to both current employees or people you are interviewing to see their strengths and weaknesses in knowledge. The test is quite long, but it really dives deep into finding out the knowledge of a candidate."
Wright says they measure candidates' skills with a test to determine the level of troubleshooting knowledge they have.
"We make up a few stations, and one for example: we provide a very basic 70 volt mixer amp, 4 speakers and volume control along with a drawing and ask them to assemble it. I don't give them instructions on how to cut a 70 volt ceiling tile speaker so they have to figure it out and I am looking to see if they can think on their feet."
Can they read the blueprint? Is the wire they used correct? What is the quality of work they did? 
"Another thing is I try go them to talk and see if they can communicate. You would be shocked at the number of people we have interviewed who have poor communication skills. This is not a deal breaker for us, but if I am not confident with the technician talking with a customer then that limits where I can send them," Wright says.
Additional resources for Pro AV firms who are hiring: