AVIXA Women's Council Orange County Group Helping Local Mothers with Baby Needs
AVIXA Women's Council Diaper Drive, running through Dec. 12, part of the MOMS Orange County Newborn Necessity initiative.
Leave a Comment
The AVIXA Women's Council Orange County (Calif.) group has always tried to build connections with area charity organizations with connections to women and this year they're trying to collect as many diapers, baby essentials and clothes as they can for MOMS Orange County.
The AVIXA Women's Council Diaper Drive runs through Dec. 12 and continues the Orange County group's history of community connection that has also included support of a local women's shelter and Working Wardrobes, which donates gently used business clothing to women going back to work.
"We've always tried to have that philanthropy," says Brandy Alvarado, business development manager at Mad Systems and chairperson of the AVIXA Women's Council.

MOMS Orange County helps about 2,500 to 3,000 members every year, says Alvarado.
"A lot of newborn babies and their moms are in desperate need, especially around the holidays," she says. "We really liked the organization and what they're doing for the community."
There are 10 dropoff locations across Orange, Los Angeles and San Diego counties for the AVIXA Women's Council Diaper Drive, including two Spinitar locations, Cibola Systems, Mad Systems, three Diversified offices, Triumph Technology and ClearTech Media.
"The lobbies are getting inundated," says Alvarado.
Those who want to contribute can drop off their donations, drop-ship them to one of the AWC OC locations or donate on the GoFundMe page.
AVIXA Women's Council Groups Give Back
Other AVIXA Women's Council groups also have ties to charitable organizations, says Alvarado, including the Tampa Bay group working with Toys for Tots, others packing food bank items for Feed My Starving Children and the Boston group's relationship with The Loop Lab to encourage more young people to consider a career in AV.
"We encourage our groups to get involved," says Alvarado. "We always take the temperature of our members. Do they want personal or professional growth opportunities, mentoring or hands-on tech events as part of their membership?
"Our members have said they do want to give back and have that be a component of these meetings," she says.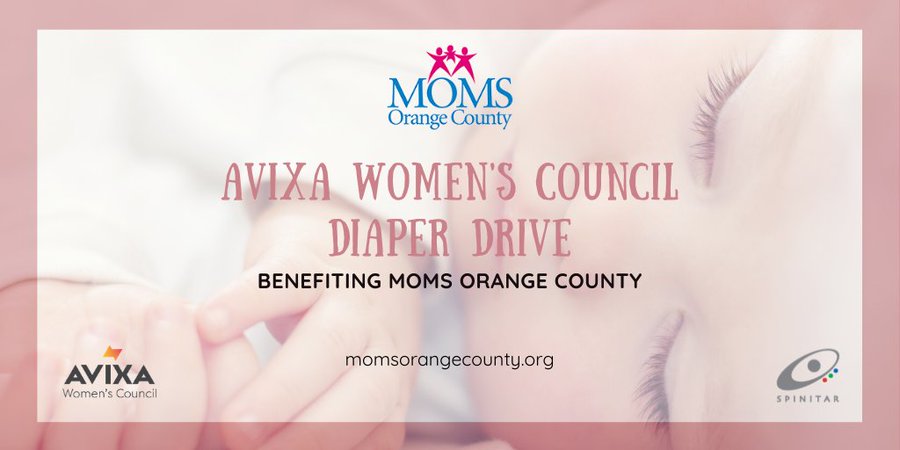 AWC subcommittees research different local organizations to come up with the right match for them, says Alvarado.
"We want something that's valuable and viable and we also try to find something that's geared toward women," she says.
"We just want a charity we can stand behind and we can be really proud giving our support. It's such a feel-good thing to have that ability to give back."
AWC OC members have talked to staff from the women's shelter and Working Women about how their efforts have helped them and the people they help, says Alvarado.
So far, they haven't found anyone who they could convince to try a career in AV, but "we were able to get our message across that this is an industry that's largely untapped," she says.
Coming next Monday: The next installment in our Connected to the Community series. If you know about an AV or IT company doing something good, email executive editor Craig MacCormack at craig.maccormack@emeraldexpo.com.