D-Tools, NSCA Partner to Help Companies Standardize, Streamline Business Processes
As an NSCA Business Accelerator Partner, D-Tools will work with the trade organization to educate AV professionals on opportunities to standardize and streamline business processes.
Leave a Comment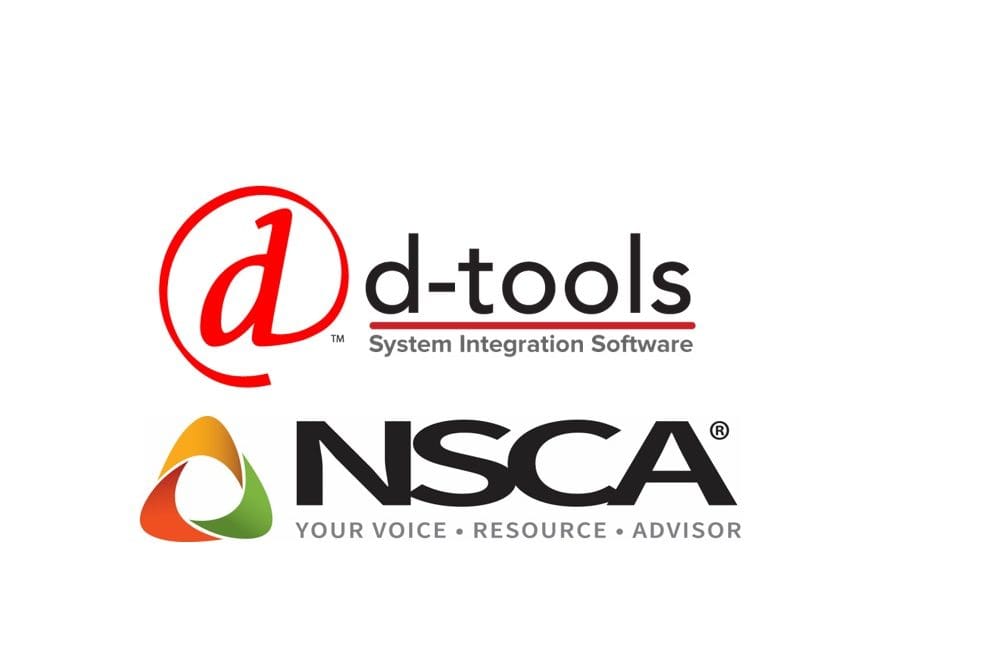 The timing is right for D-Tools and NSCA to announce that they're now an NSCA Business Accelerator Partner. During NSCA's 21st annual Business & Leadership Conference (BLC), which kicks off on February 27 in Tampa, Fla., D-Tools will get a chance to launch its relationship with NSCA members to offer education on opportunities to standardize and streamline business processes.
D-Tools, known in the pro AV industry for its data-driven system integration software, announced yesterday that it's a member of the Accelerator program.
As an authorized partner, according to a press release, the company will serve as an official business solutions provider and offer its flagship estimation, system design, and project management software – System Integrator (SI) – to members.
D-Tools and NSCA will work together to educate members on how to best utilize System Integrator to standardize processes and improve operational efficiency.
D-Tools adds that the NSCA Business Accelerator program provides members with a suite of professional services and other offerings that help integrators conduct business cost-effectively and efficiently.
Related — NSCA: We Are Under Attack by Proposed Legislation 
"The goal of Business Accelerator program is to help members solve key business issues that keep them up at night," says Mike Abernathy, NSCA Director of Business Resources.
"D-Tools shares a common goal – to help members identify and establish best practices and to provide key data for designing and quoting projects, which ultimately leads to increased profitability."
More Information about D-Tools System Integrator (via press release):
Used by more than 6,000 businesses around the world, D-Tools SI is specifically designed to fulfill the diverse needs of system design and installation firms. SI ties project workflow together into a singular, data-driven, connected process that streamlines business processes for improved operational efficiency. D-Tools enables electronic system contractors to establish best practices and standards across their sales, engineering and operations departments, ultimately increasing throughput and bottom line results.
For more information about NSCA's Business Accelerators, click here.