There's An Esports Technology Certification Now, and Integrators Should Capitalize
The first esports technology certification could give savvy integrators the ability to distinguish themselves in a burgeoning market.
Leave a Comment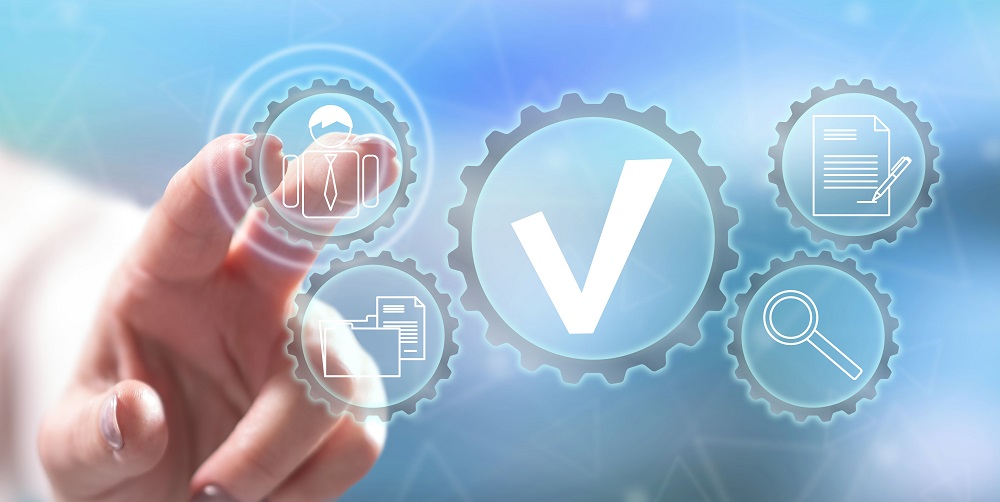 We already know that esports is a deep well for integrators to tap — so deep, in fact, that we decided to include "esports" as its own project category in this year's Integration Awards. But now, there's an esports technology certification that integrators can take to further credit themselves in the eyes of potential customers.
D&H Distributing has launched an esports certification program in collaboration with the High School Esports League (HSEL), the Varsity Esports Foundation (VEF), the Esports Education Network (EEN), and the Middle School Esports League (MSEL).
The program delivers resources, materials, guidance, and a video-based training curriculum to help dealers market esports technology.
The certification includes a badge that D&H partners can use on their web sites and social media outlets, which documents their expertise in this burgeoning technology market.
What does the certification entail?
According to D&H, the program is the only such esports technology certification offering in the channel marketplace today, leveraging content and business acumen from some of the category's foremost associations and educators.
It provides comprehensive resources and information to allow partners to sell and market solutions in a youth-oriented sector.
The entire process can take as little as three to four hours, including quizzes and a final test after participants finish viewing educational videos.
We've put together a free webinar delving into everything you need to know to tap the esports market. Access it here.
The curriculum includes a series of on-demand units and lessons presented by Coach Connor Alne, former esports arena manager for the National College Gaming Association.
The certification will cost $200 per registrant, but D&H is offering its partners vouchers to complete the program at a discount.
The goal is to educate more D&H partners on these solutions and how they can best be marketed to school district decision-makers.
"As this sector grows, D&H will work with dealers to become the early authorities in esports deployment. This will involve Pro AV categories such as direct-view LED video walls, traditional LCD/LED video walls, auditorium-venue projectors, large-viewing size projector screens, professional audio, networking, and IT solutions of high-performance gaming hardware, components, and accessories," said Peter Hurley, director of D&H's Pro AV Business Unit.
"Each district that adds an esports program represents a potential sale of thousands of dollars' worth of equipment, or even installation of a full-on gaming arena. The possibilities of this burgeoning field are considerable."
What kind of firms should consider the esports certification?
"What I love about esports is that it's such a great opportunity for the school & higher education markets," Hurley says.
Any firm which already has ties to the education market may already have an esports center integration opportunity under their nose, since this is seemingly the most promising space for adoption.
"The esports technology certification also plays really well for the traditional reseller with core capabilities in IT, since they already have the end user client at the school level," Hurley says.
"From an AV perspective, the installers' advantage is that they know how to put a solution together and then install it, putting a signal into an environment where multiple people can see what's happening at an individual level. That's what esports is all about, really."
Why this matters right now
Much of the hype around esports technology has been focused around events in filled stadiums. While that is impossible to imagine during a pandemic, an elevated interest in competitive gaming could carry over to whenever the world is normal again.
People are picking up their controllers more than ever before. According online gaming platform Steam, a new concurrent online user record of 20 million was reached recently.
More from D&H: 
"Esports—which is played entirely on-screen via virtual electronic platforms—has experienced a huge boon due to the cancellation of live sporting events across the country, prompting partners to increase their investment in this high-potential segment.

"According to EEN, there are hundreds of colleges with varsity esports programs and millions of dollars in scholarships available for students who excel at these games. Esports is also a STEM discipline, aligning with the efforts of many districts to immerse more students in science and technology-related courses."
Let's not forget that esports as a market is also a good way for integrators to survey the field for next-generation talent.
Unlike typical sports fans, video game enthusiasts are much more likely to already be tech-savvy. Seeing the power of AV integration in action at live video gaming events could inspire them to pursue a career in AV integration.