George Fournier — Now a 'Table Guy' — Still Gives Back to the Pro AV Industry
George Fournier got involved with AV at his high school TV station. More than 35 years later, the AV Gives Back founder is still learning about what he loves.
Leave a Comment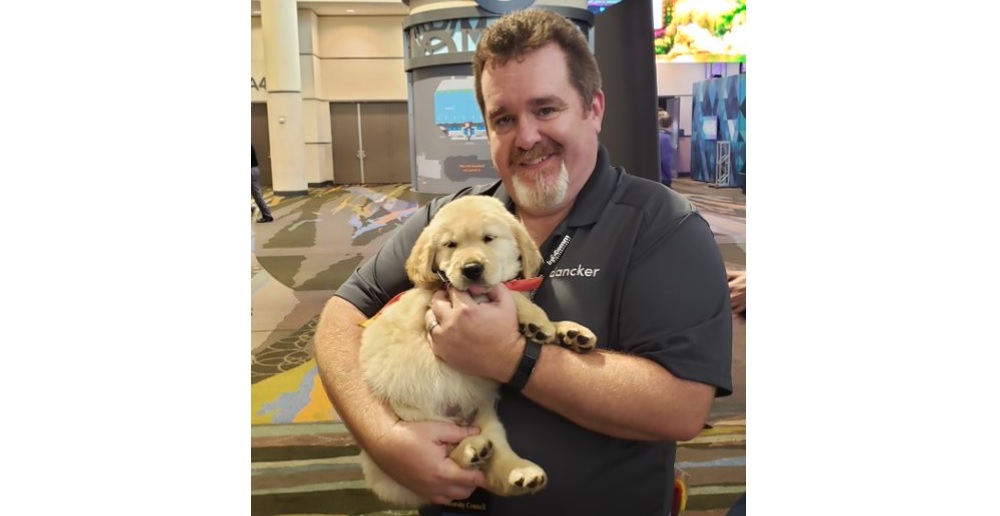 George Fournier probably never expected when he started working at his high school cable TV station at age 16 that he'd eventually start one of the AV industry's most important initiatives more than 30 years later—but that's exactly what the AV Gives Back founder did about four years ago. 
Fournier, 52, also probably never pictured as recently as a few years ago that he'd go from a long career strictly focused on AV to becoming a design engineer for workplace technologies at Dancker, a 190-year-old furniture manufacturer. But, again, that's exactly what happened in April 2018. 
"I spent all those years cursing out the table guy and now I am the table guy," says Fournier with a laugh. 
Related: Diversified Academy Helps Military Veterans Transition to Pro AV Careers
"The biggest change in my mindset has been thinking about how the stuff looks. That's almost the whole conversation now: how do I make it look good and also serve our purposes?  
"It was always function vs. form; now it's form vs. function," he says. 
Fournier's journey into AV started in high school and continued when he went to the Center for Media Arts for video communication. He worked for staging companies and area hotels after graduation, saying "that planted the seed" for his career in AV.  
In addition to the #AVGivesBack hashtag and @AVGivesBack Twitter account, Fournier has connected groups who are working on various events & service projects. He'll launch a website soon that will include an interactive calendar to serve as a portal for industry philanthropy.
He became the sales manager for National AV catalog house, selling overhead projectors, flipcharts, dry-erase markers and more to schools, corporations, government agencies and more before taking the plunge as sales supervisor for Communications Industries Corporation from July 1992 to February 1996. 
After working in sales for Audio Visual Associates (February 1996 to August 1998) and FSR (November 1998 to June 2002), Fournier went back to school to learn CAD skills, a move he says allowed him to "combine my love of art and drawing with my love of technology." 
George Fournier was a CAD engineer at McCann Systems (December 2003 to November 2004), Verrex (February 2005 to July 2007) and Creative Realities (July 2007 to November 2010) and drafting supervisor at RTS Unified Communications (November 2010 to May 2013) before returning to FSR as senior sales engineer (May 2013 to March 2018). 
"I've seen a lot the technology change over the years," says Fournier. "All this digital stuff is so cool. You can set up in a quarter of the time. You just hit a couple of buttons. I love helping people be able to collaborate and bring them closer." 
Let's go Back Stage with George Fournier:
Commercial Integrator: Why has AV and furniture become such a popular partnership?
George Fournier: "The way that in the past we had the convergence of AV and IT all falling under the same umbrella, you now see that happening in the corporate world with furniture and technology. You have the opportunities now with furniture that has the technology integrated in it to package it into a solution.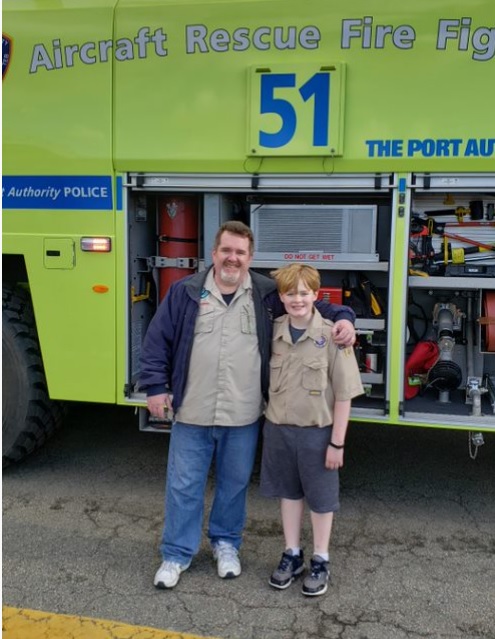 "It used to be that they're taking the plastic off the chairs and then they started talking about the AV. Now the conversation has changed to what you're looking to use a room for and the technology is helping with that. It always comes back to the data. You can monitor how the room is used." 
CI

: Why has it been so important to you to volunteer for industry councils?
GF: "It's our industry. We really should work together to help each other. For the standards to apply to what we do, we need to have input into them. There are government officials trying to pass laws to regulate our industry.
"We need to make sure stuff's not being put in place to cost us money or put us out of business." 
CI

: Why did you start AV Gives Back and where do you see it going?

 
GF: "It's kind of like my baby. It's something that's been very close to my heart. A lot of people have something that's very important to them all year. We help get the information out. Our motto is 'helping others help others.' It's something that's been growing. We want to see how much we can keep doing." 
In addition to the #AVGivesBack hashtag and @AVGivesBack Twitter account, Fournier has been able to connect groups and people who are working on various events and service projects. He'll launch a website soon that will include an interactive calendar to serve as a portal for industry philanthropy.