Katie Rogina of Spinitar is a One-Woman Marketing Team
As a one-woman marketing team who oversees the Spinitar annual charity golf event, Katie Rogina has separated herself as an employee from the co-owner.
Leave a Comment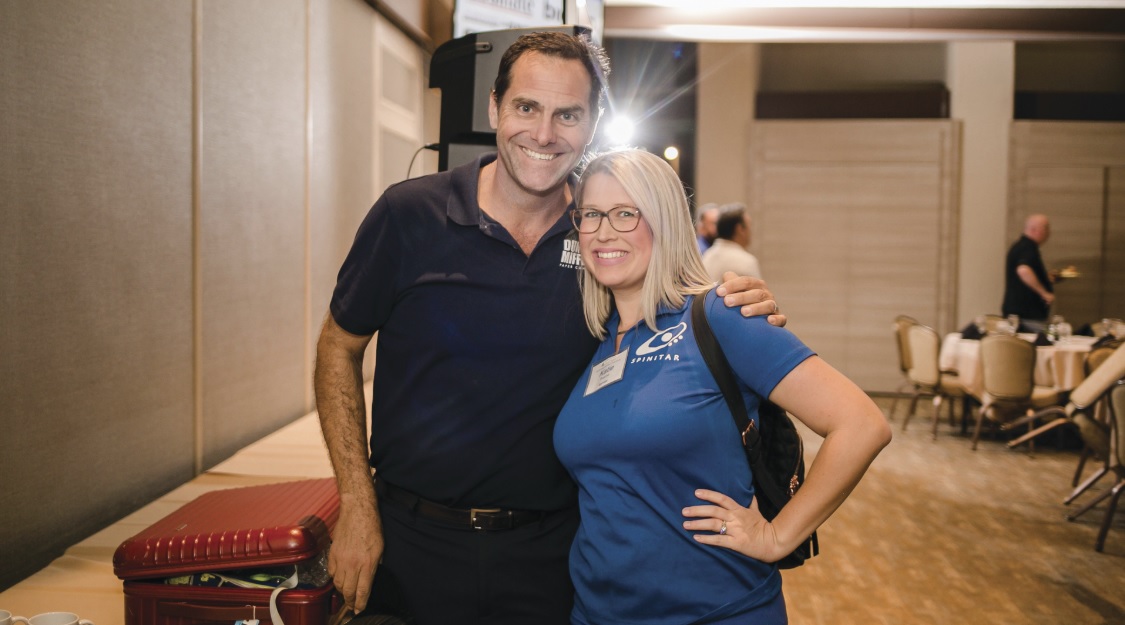 Katie Rogina knows the fact that she works for Spinitar that's co-owned by her father-in-law, Jay Rogina, has likely made some people wonder whether she's qualified to hold the job or if she just got it because of her connection.
In her two years at the Southern California-based company as sales and marketing coordinator, though, Rogina, 31, has made it her mission to prove her worth in the position and make sure there's no doubt that she can do everything the job calls for—and more.
Katie Rogina's Position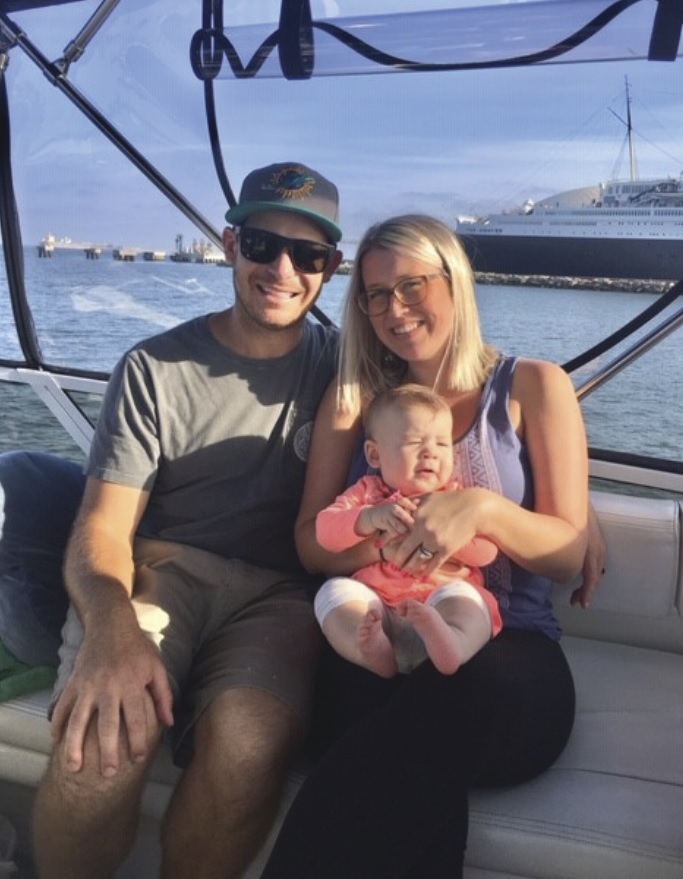 Rogina handles all tasks under the marketing umbrella, helps the sales team come up with campaigns, develops much of the company's branding and collateral materials and serves as chairwoman of the company's popular Golf for Hope event, which raised more than $87,000 in its fourth year for City of Hope.
"I've never had anything handed to me in my life," says Katie.
"I've always worked very hard to get to where I've been and where I am now. I made it a real goal of mine to really prove my worth and having my work speak for itself.
"It's fun to work with [Jay] and to have my friends in the industry know I'm his daughter-in-law, but they don't judge me for that or hold it against me. It's sort of old news now. I'm just Katie and here I am doing marketing," she says.
How She Got to Spinitar
She graduated from Cal State-Long Beach in 2013 with a degree in journalism, but "found myself enjoying more of the behind-the-scenes work."
She took some internships in entertainment and hospitality, including traveling the world as part of the World Poker Tour.
While that was a fun time, Rogina was looking for something a bit more stable to help her better raise a family and get married to Jay Rogina's son, Justin.
Katie Rogina serves as a one-woman marketing operation for Spinitar, which focuses on unified communications system installations and visual products for K-12 students.
"I'm always trying to learn the stories of our customers and share those with other people and showcase the culture and customer service Spinitar puts out on a daily basis," she says.
"As much as some companies have their own secrets, we're very open. We don't really have any qualms about sharing our own story but I know some companies like to keep things to themselves about what they're doing."
Her Passion Project
Rogina calls Golf for Hope "one of my biggest joys since I've worked here. I'm invested not only on a work level, but on a very personal level as well and I know a lot of other people here are as well."
The annual tournament started when co-owner Jeff Irvin and Jay Rogina got the idea to start community events with their customers, partners and employees. It's grown to more than 150 to 175 people for the fall event.
City of Hope is a cancer research facility that treats patients and houses them. In four years, Spinitar has raised more than $300,000 for the organization and has a goal for 2019 of topping $100,000 raised, including golf, hole sponsorships, an auction and more.
Let's go Back Stage to find out more about Spinitar's Katie Rogina:
Commercial Integrator: What role does your background in journalism play in your marketing duties for Spinitar?
Katie Rogina: Having that background to know how to properly put together a press release or a blog or edit a video has really served as a benefit to me. I know a job in journalism isn't easy. It's miraculous to see how far things have come in that field.
CI: What have been some of the major changes you've made to how Spinitar markets itself across the industry or to customers and potential future customers?
KR: Coming into an organization that's been around since 1986, there's always some comfort in knowing how you've done something. I made it a goal to simplify how we do our marketing.
One important thing is getting the support of our customers and encouraging our sales team to include marketing from the beginning of the process to build that relationship on an additional level.
CI: How do you learn more about the AV industry from your role?
KR: I didn't come into this position with a lot of AV experience. You have to take the time to get to know what's going on in the industry and build those relationships with your manufacturers and partners. That's what helped me to get to know more about the industry as a whole and what we do.