Lewis Sound and Video Is Keeping It in the Family
A change of leadership at Lewis Sound and Video Professionals is set, but not for many years yet. Here's how the company is keeping it in the family.
Leave a Comment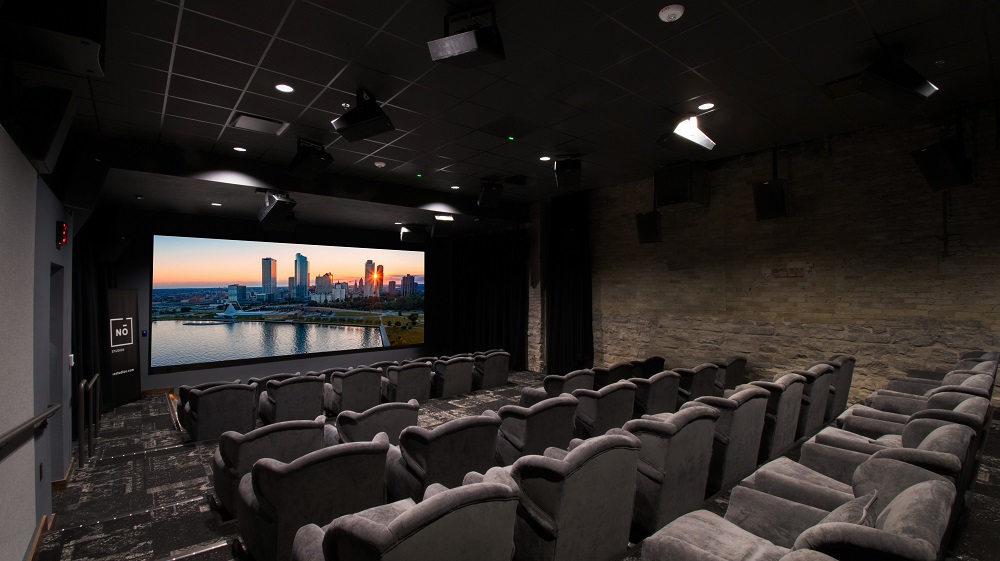 "My father was an architect who built high end homes in Milwaukee," says Susan Lewis, CEO of Lewis Sound and Video Professionals in Waukesha, Wisconsin. "I loved the way he would listen to his clients and design special little features that he knew they would love for a lifetime."
One of his clients once approached her and said, "You know, every morning the sunshine hits our kitchen table while we're having breakfast, and we know that your father put that window in just that spot so that we would enjoy the morning light."
Susan has been thinking about her father more and more these days, as she sees his integrity and attention to detail in her son Nathan, who intends to make the AV industry his career.
She says she discouraged her four boys from joining the family business, although they all worked in the shop off and on starting in elementary school.
"I did not want my sons to do something because they felt obligated," she recalls. "I wanted them to find their own adventures, but Nathan decided his adventure is here."
"Yes," Nathan laughs. "She must have asked me a dozen times, 'Are you sure you really want to do this?' Yes, I am."
Lewis Sound and Video Professionals: The Work Ain't Easy
The family business is the design and installation of audio and video systems, from the projectors and displays at the Harley Davidson headquarters to the audio systems at the new UW Madison Performing Arts Center.
It's challenging, exacting work. It requires a range of skills from electrical and acoustical engineering, to software programming, to team management. All in addition to a mastery of the subtlety of great sound and visuals.
In many ways, Nathan Lewis has the perfect background for this demanding career. Like other audio engineers, he has had a lifelong interest in music; he played the piano and cello in elementary school, trombone in high school, and more recently, guitar.
Like others who work in technology, he's set up computers and computer networks since he was 12. And like many business leaders, he was an Eagle Scout, an achievement requiring him to recruit and organize the skills of multiple adults toward a complex community project.
Unlike many in the industry, however, he has an intuitive knowledge of mathematics and a degree from the Milwaukee School of Engineering. Today he's catching up on his AV industry certifications while employed as a system engineer for Lewis Sound.
"When I go to a training session, I'm often the youngest in the room, but I feel like the old man in terms of practical experience," Nathan says. That's because he's been going out with installation crews during summers and school holidays since he was 16.
"I would tell my crew chiefs to be harder on Nathan than any other employee," Susan recalls. "I figured if he was really going to do this, he would learn to do it right."
"I would tell my crew chiefs to be harder on Nathan than any other employee," Susan recalls.
"I figured if he was really going to do this, he would learn to do it right."
By the time he was 18 Nathan was building racks, installing speakers, hanging projectors, and mounting Flat panel TVs like a pro.
He spent his college years earning his degree in mechanical engineering, learning the physics of electricity, vibration and acoustics, the ins and outs of 2D and 3D computer design, and a practical knowledge of computer coding.
"Mechanical is the multi-tool of engineering, the field where you learn the math and science behind every kind of machine and electronic system," Nathan says.
Joining the company as a full-time employee in 2016, Nathan began a series of small but crucial changes, for example buying Microsoft Surface tablets for the installation technicians, so they could view 3D building plans or update the programming for a control system or audio processor, while they were out at a client site.
What's Next for Company Leadership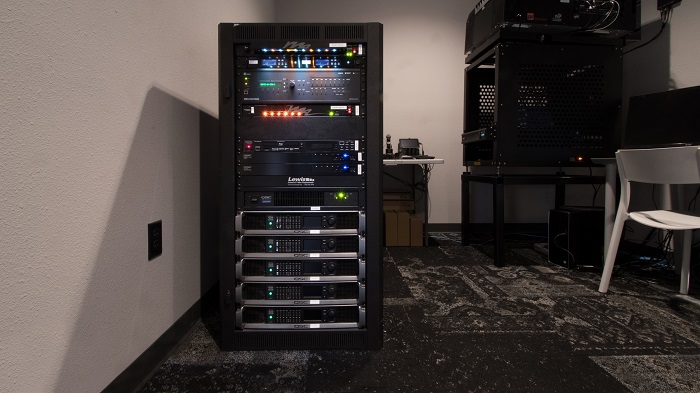 While he expects to eventually take over the leadership of Lewis Sound and Video Professionals, that's still a long way off, with Susan planning to remain CEO for several more years.
In the meantime, Nathan has been channeling the values of his grandfather, applying them to this high-tech enterprise.
"One of the things that drew me to the industry is understanding how people really use the systems we design," he explains.
"For example, my fiancé's sister is a gym teacher, and she asked me recently to take a look at the sound system in her school's gymnasium. It's a well-designed theatrical system.
Once a year when they use the gym for a show, it sounds great, but from day to day when she tries to address her class, it's terrible. And there's no reason it shouldn't be fantastic for both.
Listen: BLC 2019 Takeaways: Key AV Business Advice on Episode 49 of AV+

"Our most important job at Lewis Sound is to take our decades of collective experience, education, all the science and art of today's technology and apply it to something that's so simple it turns out to be extremely hard: asking, listening, probing until we understand what our customers really want and need.
"Once we have that," he adds, "the rest is easy."
If you enjoyed this article and want to receive more valuable industry content like this, click here to sign up for our digital newsletters!