Mike Staver Will Keynote 2020 NSCA Pivot to Profit Virtual Event in September
Author of "Leadership Isn't for Cowards" and 2020 NSCA BLC closing keynote speaker will focus his P2Pv message on leading in turbulent times.
Leave a Comment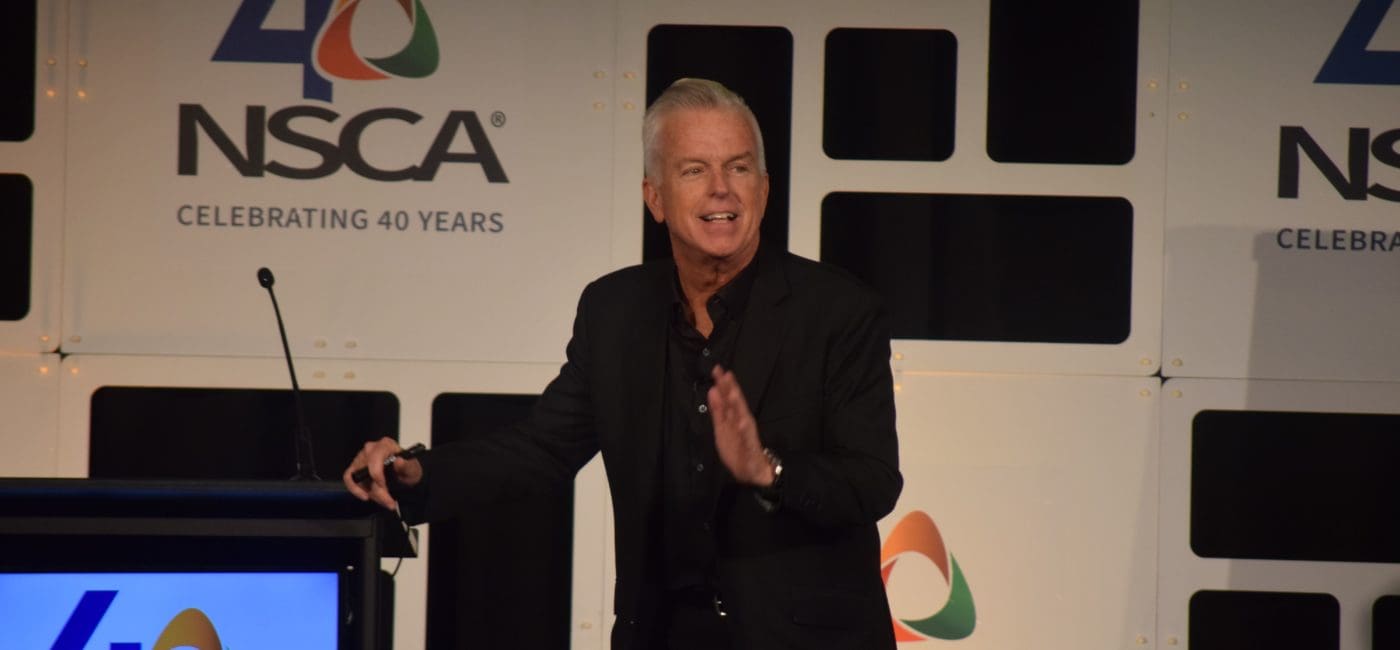 Mike Staver, the author of "Leadership Isn't for Cowards" and the closing keynote speaker at the 2020 NSCA Business & Leadership Conference in Dallas in February, will be the keynote speaker for the 2020 NSCA Pivot to Profit virtual event in September.
Staver will focus his Pivot to Profit opening keynote on leading in turbulent times with a presentation dubbed, "The Leadership Challenge During the Most Unpredictable Time Ever."
Staver's keynote "zeroes in on integration company leaders' unique obstacles," according to today's NSCA announcement.
"I'm excited to talk to the audience about not what's changed, but the practical things we need to deal with," Staver said in the announcement. "How do we balance needs to keep the business safe with keeping the business moving forward. What is a leader's part in that?"
"Company leaders are struggling with "how to remain relevant in a world that's constantly shifting. I'm really excited to be able to give the group some very specific steps and actionable items they can use immediately when Pivot to Profit Virtual is over," he said.
Related: Working from Home Can Trigger Mental Health Struggles in Your Employees
NSCA executive director Chuck Wilson said the timing of Staver's return to the NSCA virtual stage is "perfect."
"His message on the psychological impact on our workforce is so profound," said Wilson in the NSCA announcement. "Strong leadership during crisis situations is crucial, especially as we look forward.
"While not our typical P2P presenter, we felt that the level of stress, mental fatigue, and engagement issues members are reporting has made it necessary to bring Mike back," he said.
In his P2Pv keynote, Staver will highlight:
The four stages of crisis and how to adapt your leadership
Why a return to normal is unlikely – and what to focus on instead
How to diagnose and treat the aftermath of a storm, turbulence, or crisis
The steps to managing the effects on you
More About Pivot to Profit Virtual
The theme for 2020 P2Pv is: "Accelerating Change to Reboot Your Business."
P2Pv content is focused on helping companies through their recovery and repositioning for new market demands. Topics include:
Rebuilding Revenue: Integration companies saw revenue streams dry up during the COVID-19 pandemic. P2Pv content zeros in on company leaders' No. 1 concern: rebuilding revenue and identifying revenue strategies for 2021.
Emerging Technologies:At the heart of P2Pv content are the technology solutions that move the integration market forward. The business-focused event ties emerging tech products to revenue strategies.
Litigation Readiness: Running an integration business in the post-COVID-19 era carries new legal concerns. P2Pv content educates leaders on avoiding and preparing for potential litigation.
Jobsite Logistics:Any post-COVID-19 reboot plan should include new policies and project management processes for jobsite health and safety precautions. P2Pv content has you covered.
Recalibrating Business Processes: Human resources, sales engagement, group gatherings – these are just examples of business elements that require revisiting post-COVID-19. P2Pv offers guidance.
Scaling Up (and Down): Some NSCA member companies may be scaling their businesses up to take advantage of new customer demands, but many are scaling down post-COVID-19. P2Pv provides advice.