NSCA Seeking Applicants for Randy Vaughan Founder's Award for Free BLC Registration
NSCA Randy Vaughan Founder's Award honors the memory of former association president with free registration to annual Business & Leadership Conference.
Leave a Comment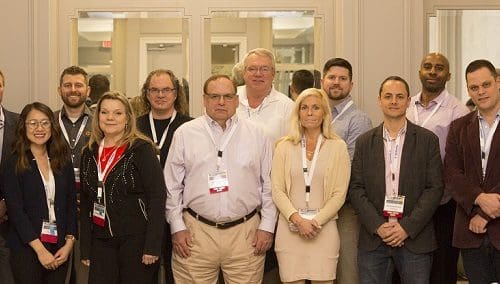 Have you always wanted to attend the NSCA Business & Leadership Conference but couldn't get your boss to pay for it—or you were stuck behind several other annual attendees from your company? The Randy Vaughan Founder's Award could be your ticket to this year's event in Tampa, Fla.
NSCA is accepting applications for the annual honor through Dec. 14, then will announce about two dozen winners later this month, giving them the honor of a free registration for the 21st BLC, set for Feb. 27 through March 1.
The Randy Vaughan Founder's Award is given annually to qualified applicants of systems integration companies interested in attending the BLC for the first time.
This honor "represents the NSCA Education Foundation's mission to provide ongoing training to current system integration professionals," according to the NSCA announcement.
Vaughan, who died after an illness on Dec. 23, 2010, was 63. He was president of Virginia-based AE Systems for 38 years before semi-retiring three years before his death.
Vaughan served on the NSCA Board of Directors from 1997-2008, including a two-year term as president beginning in 2005. Additionally, he served as an instructor for NSCA University for more than 12 years, and was named its Educator of the Year in 2007.
He also served as chairman of the NSCA Education Committee for a number of years. He created NSCA University and the BLC.
"Randy was not just a business colleague, he was a great friend," said NSCA executive director Chuck Wilson in a statement released right after Vaughan's death. "He was a passionate person for those with whom he was involved, both personally and professionally.
"He has always had the best balance of work and family and a keen sense of how to balance the important things in life.
"He truly loved his life and the people in it. This is an immense loss to both the commercial and residential electronic systems industries.
"Randy served as a valuable and knowledgeable leader who left his footprint on so many of today's leaders and those who will lead future generations."