Almo Professional A/V Announces Fall Virtual E4 Evolution Set for Oct. 27-29
Almo opens registration for three-day virtual E4 Evolution, which includes 11 first-run sessions and the opportunity to earn 14 AVIXA CTS RUs.
Leave a Comment
Almo Professional A/V is bringing the E4 Evolution back for the fall, announcing today it will host three days of virtual sessions featuring 11 first-run sessions Oct. 27-29 from 11 a.m. to 3 p.m. each day during an offering that could earn attendees up to 14 AVIXA CTS renewal units.
The fall E4v schedule features "fully curated, live and interactive AVIXA-certified sessions led by all-star educators on relevant topics to help AV attendees thrive in today's challenging economic environment," according to today's Almo announcement.
Those topics include unified communications and collaboration, digital signage, next-generation workspaces, pro audio, the future of meetings and events and getting started with direct-view LED.
Related: Predicting the Long-Term Future of Virtual Audio Visual Events
Instructors for E4 Evolution include Jonathan Brawn of Brawn Consulting, AVIXA's Chuck Espinoza, Kay Sargent of HOK and new full-time Almo instructor Tom Kehr.
"These are all very timely topics where integrators are looking for information and solutions," says Almo VP of marketing Melody Craigmyle. "Our new format gives people more choices about the topics and gives everybody a chance to join based on their interests."
NSCA executive director Chuck Wilson and director of industry outreach and media channels Tom LeBlanc will host roundtables during each day of the E4 Evolution fall schedule.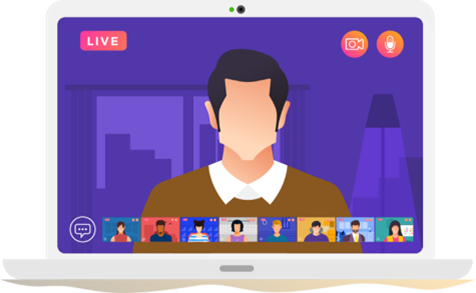 More About Almo E4 Evolution
Craigmyle is confident in Almo's ability to deliver an experience that attendees will enjoy, noting the company has been hosting its webinars online for 11 years.
"We have an 11-year track record of bringing online education to the industry," she says. "We're augmenting that experience to a richer platform where we can provide more content than in a one-hour webinar.
"We certainly believe in this format. We've always been a proponent of online education," says Craigmyle, who notes the first documented online meeting of any kind was in 1993.
"This is nothing new," she says. "It's been going on a long time, but the situation with COVID has pushed it into the forefront a lot more. With the in-person E4 AV Tour, we haven't been able to reach a lot of secondary markets, so this has allowed us to reach a lot more integrators than we have."
Craigmyle says Almo might stream elements of the E4 AV Tour when it returns to a live experience, such as exhibit hall tours, with the hope that will be next spring.
"(The pandemic) is making us rethink how we're all going to redo these events," she says. "People are finding new ways to engage online. It's never going to replace live events and we know that, but we're going to continue to develop this platform and keep it going."