AV's Role in Continue to Advance the Americans with Disabilities Act
AV has made things possible for people with disabilities that they couldn't have envisioned three decades ago, but there's more that can be done.
Leave a Comment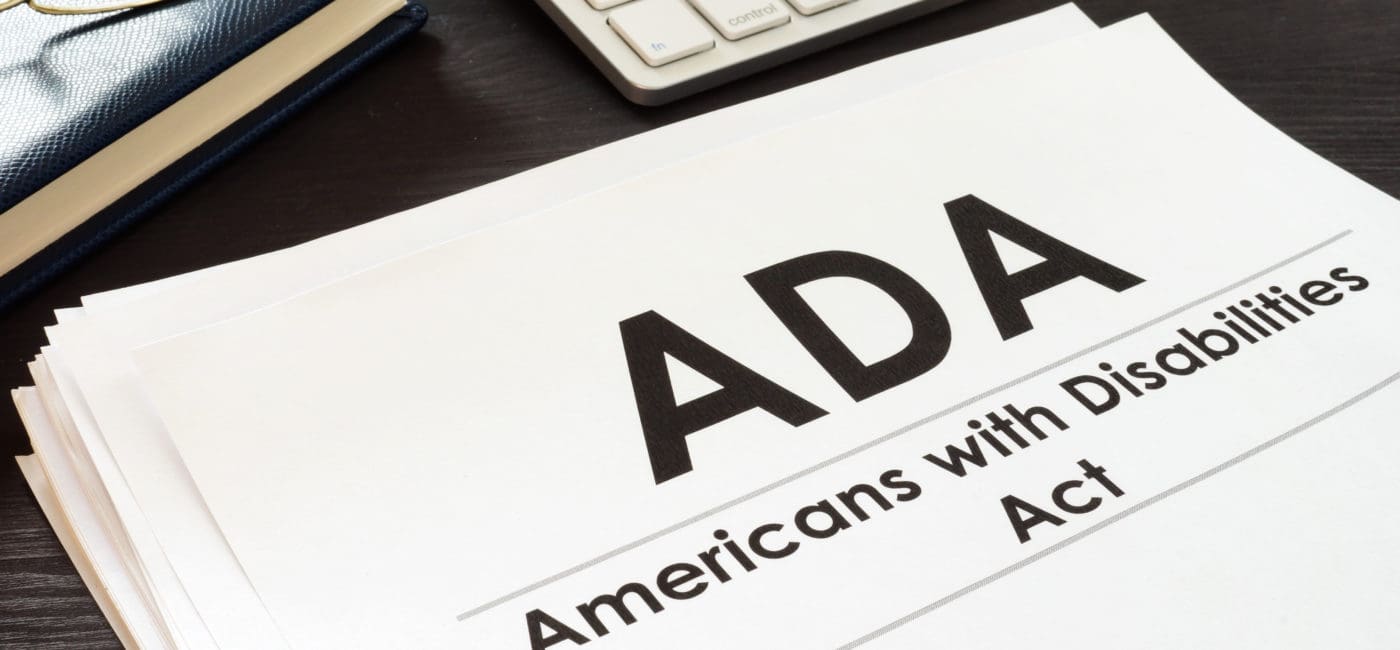 Yesterday marked the 30th anniversary of the Americans with Disabilities Act being signed into law—and I'm here to say we all have a long way to go in fulfilling its broad and important vision.
Sure, there are many companies across the AV landscape that have made it their mission and been successful in focusing on the needs of people who are covered by the ADA and its regulations by giving them the technology and the access we all deserve to enjoy experiences together.
But there are still far too many places where red tape and exorbitant costs get in the way of what could be real progress in terms of allowing those with disabilities of all kinds to never again worry about whether they can get into a building or do what their friends can once they get inside the building.
For those unfamiliar with the 1990 law, the ADA "prohibits discrimination against people with disabilities in several areas, including employment, transportation, public accommodations, communications and access to state and local government programs and services."
President George H.W. Bush signed the ADA into law in 1990, expanding disability rights beyond federally funded spaces. Its passage meant "people with disabilities could no longer be denied access to jobs, school, transportation, or to public places," an NPR report said.
Here's more from the NPR report:
Disability was once seen as a personal health problem. But the ADA essentially argued that one's inability to walk isn't what holds them back, it's that there are stairs that block them from getting into a school, a workplace or a restaurant.

Today, it's estimated 1 in 4 American adults has a disability. And it's not just visible disabilities, like using a wheelchair, being blind or deaf. There are common mental health conditions and learning disabilities. And the disabilities of old age, like Alzheimer's.

The ADA did not require every public building be made accessible — only new ones or older ones when a change is easily made or when there's a substantial renovation.

Just last week, a report released by the U.S. Government Accountability Office found that most public schools have obstacles that could limit access for people with disabilities, but that updates have been delayed over budget constraints.
This means people whose job it is to help people gain access to opportunities they couldn't before are weighing the merits of granting those chances against the financial hardship they could experience if they do everything necessary to comply with the law.
How AV Integrators Can Move ADA Forward
Tools including listening devices in churches, museums and government buildings are a good start. So, too, is telemedicine, which allows those who need answers to their medical questions but might have difficulty getting to a doctor's office to have another way to gain peace of mind.
Digital signage and other AV tools with voice-activation capabilities are devices that simply weren't in the mix when the ADA became law in 1990 and their inclusion in our daily lives that help people with disabilities do things they might have never imagined 30+ years ago.
But there are also subtle ways—beyond the explicit choice to not update a building because it will trigger ADA upgrades that aren't in the budget at the moment—where employers and others in the AV industry might be violating the law and not realize it—or not be called out on it.
If you've denied someone the opportunity for an interview because you worried their disability would add burden to you or your staff that you just didn't want to have to deal with, consider yourself in violation of the ADA—and hope no one who understands the law finds out about it.
Certainly, those examples are fewer and further between than they were when the ADA became a law in 1990, but they're definitely still out there.
Related: Importance of AVIXA Diversity Council Message
It's not your job as an AV integrator to make sure your clients are complying with ADA when you help them upgrade an old building with a new audio system or hook up cameras throughout the facility, but it might feel good to encourage them to think in those terms when you're trying to secure the job.
It might even help you become one of those "trusted partners" I hear so much about in my conversations with all of you.
The good news when it comes to compliance with the Americans with Disabilities Act is the AV industry, the people within it and the technology they create have helped to make things possible for people with disabilities that they just couldn't do 30 years ago.
The bad news is there are still people and policies across the industries that prevent the ADA from making even greater inroads. Let's hope more of those barriers come down before the 31st anniversary less than a year from now. Think about what you can do to be part of the solution.