AV News to Know Oct. 2, 2020: New Products, Cool Projects and People in New Places
In this week's edition: Bogen Communications launches Platinum Series, City of Brampton enhances council chambers and Shure VP Mark Brunner dies suddenly.
Leave a Comment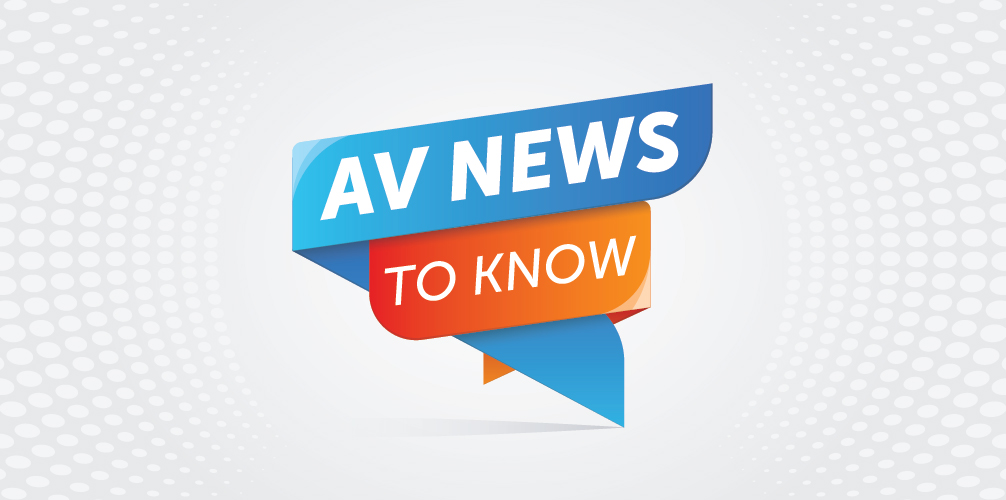 New AV Products
Sony Launches Collection of Online Resources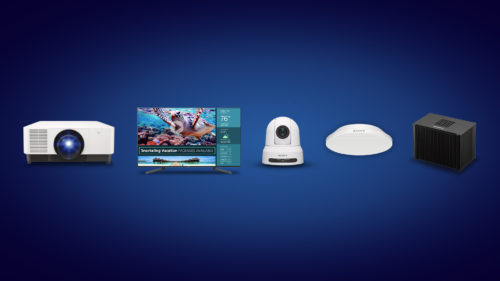 Sony Electronics' Professional Imaging Products and Solutions division in North America is rolling out a complement of resources designed for and alongside AV professionals.
BIMobject now showcases content dedicated to Sony's AV solutions.  Access to information including 2D and 3D CAD drawings, Revit geometric data files, A&E specs, and more is now available to professionals to use as they plan and implement a project.
Bogen Communications Introduces Platinum Series Public Address Amplifiers

Bogen Communications, Inc., this week introduced the Platinum Series public address amplifier line.
Implementing new engineering and design technology, Bogen has reduced the power demands of the amplifiers, offering a greener solution with less power consumption.
In addition to the five-year limited warranty, the Class D amplifier design also weighs less and outputs less heat than the Class A/B designs of key competitors.
Optoma Expands QUAD Series with 163" Direct View LED Display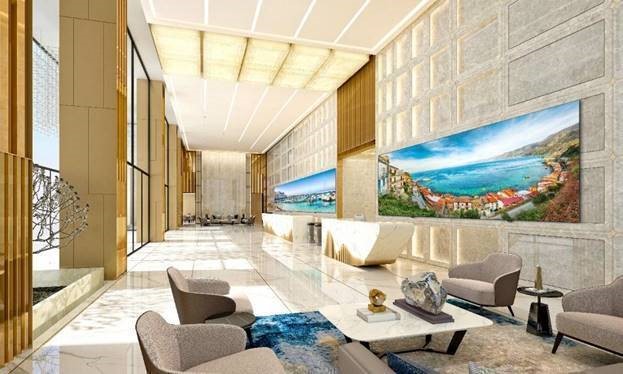 Optoma this week announced the QUADZilla FHDQ163 Direct View LED display to the U.S. market. QUADZilla delivers 600 nits and 163-inch imagery with a three-step assembly process.
The all-in-one LED display comes pre-calibrated out of the box and fits applications including a corporate lobby or boardroom, house of worship, retail, hospitality environment and digital signage.
L-Acoustics Reveals K3 Line Source System
L-Acoustics rounds out its K Series with the introduction of K3, the manufacturer's smallest full-range enclosure, designed to deliver big sound for mid-size events with audiences ranging from 1,000 to 10,000.
K3 provides full-range bandwidth, without the need for a flown companion subwoofer. Its design reduces amplification needs.
Providing the full-range L-Acoustics contour from an enclosure that is 33% smaller than K2 and weighing only 43 kg (95 lbs), K3 is ideal for applications that require plenty of power and bandwidth from a small form factor, including mid-size tours, festivals, corporate events, religious services and other productions.
Audio Visual Projects
City of Brampton Enhances Council Chambers with Christie LED Video Wall
The City of Brampton's council chambers recently underwent a major upgrade this spring with the addition of a 140-inch Christie CorePlus LED video wall.
Installed by systems integrator Aatel Communications, Inc., the new video wall was part of a larger upgrade to council chambers that included PTZ cameras and chairman/delegate microphones.
Located northwest of Toronto, the City of Brampton is Canada's ninth largest city and the second fastest growing city, with a population of 650,000.
The chambers, which previously had a four-by-three configuration of rear projection cubes installed, found the cubes to be difficult to read and not visible to the entire chamber.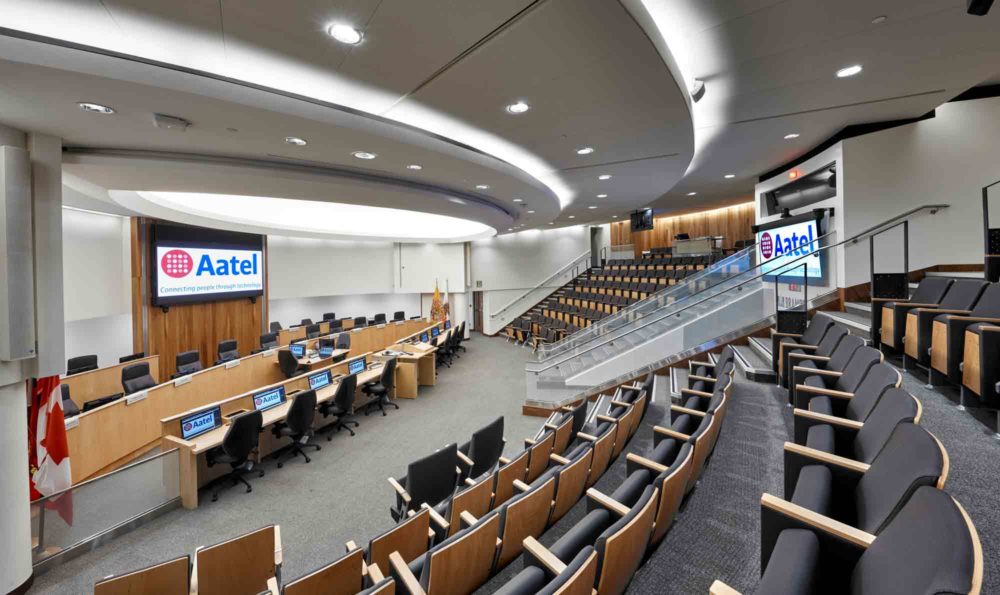 Aatel Communications, located in Hamilton, Ontario, installed a 140-inch Christie CorePlus 1.4mm LED video wall.
"It's the wall behind the mayor," said Aatel operations manager for AV and communications at Aatel. "It's really the focus of the room. The city chose the wall because it's a bright screen that offers viewing from all angles."
After considering other options, Christie CorePlus LED met the requirements of both the city and Aatel.
The Christie CorePlus comes with full rear and front access and is compatible with Christie's ADA-compliant direct-m​​ount system, which allows the video wall to be directly installed onto appropriate surfaces.
The video wall, which is eight feet off the ground, is now visible to the chamber. It's used for every meeting, showing content including presentations, documents and images.
"It looks great, and we're pleased with the end result," says Wright.
Nevada Church Chooses d&b A-Series for Audio Upgrade
The Mosaic Church in Henderson, Nev., recently installed the d&b audiotechnik A-Series augmented array, thanks to the recommendation by CCS Presentation Systems of Las Vegas.
"We were fortunate enough to have a clean canvas to work with," said Gilbert Media, director of business development for CCS. "The sanctuary is in great shape and already had acoustical treatments."
"One of the main project objectives was to provide an enhanced guest experience. The d&b ArrayCalc simulation software verified it would not only cover the room appropriately but would easily meet the SPL requirements while minimizing the impact to sightlines," he said.
The system was commissioned by d&b support specialist Mark Rush.
The A-Series addresses the needs of many medium size spaces where point source loudspeakers may not provide adequate coverage or SPL, and line array solutions exceed budget or impede sightlines.
The ability to set variable splay angles and be hung as a vertical or horizontal array make A-Series quite adaptable to a wide range of spaces.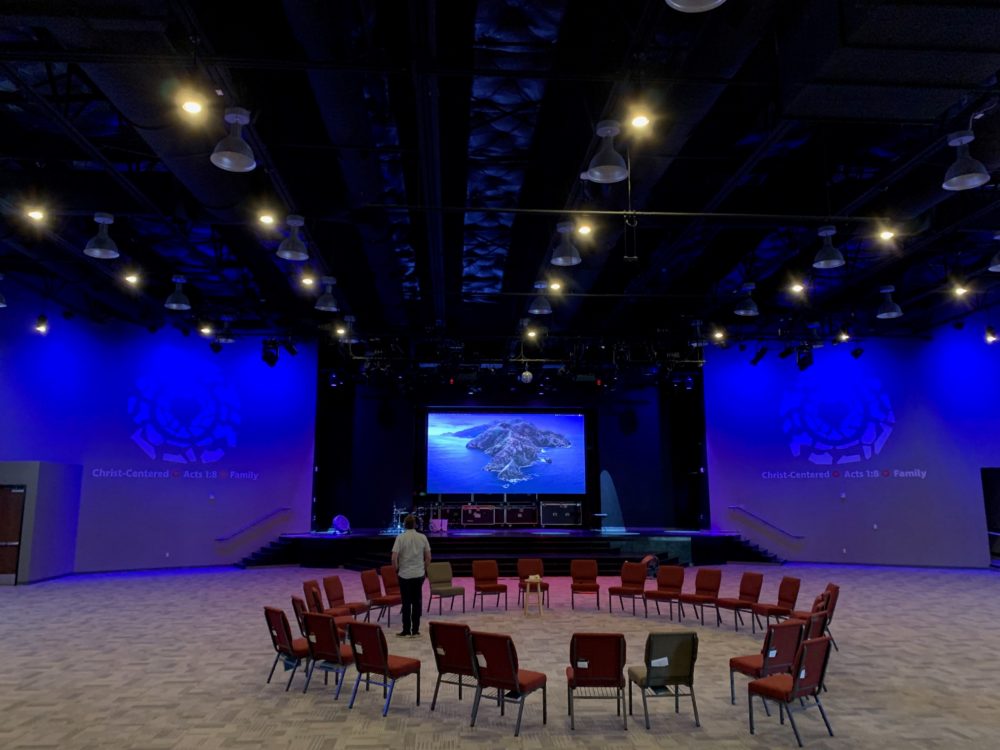 Mosaic Church is a highly contemporary house of worship with high energy live music, video and theatrical lighting elements. Pre-COVID, the church would normally seat approximately 1,100 but due to social distancing, they are limiting capacity based on state regulations.
"Transparent, warm and clear are words we've used to describe the sound and we are eager to further expand our system as we grow," said worship pastor John Solomon.
The d&b system includes 6 x AL90 loudspeakers (3 per side, Stereo), 4 x center ceiling mounted Yi-SUBS (Stereo summed), and 2 x 30D amplifiers.
People and Places
Shure Announces Death of Mark Brunner, VP of Global Corporate and Government Relations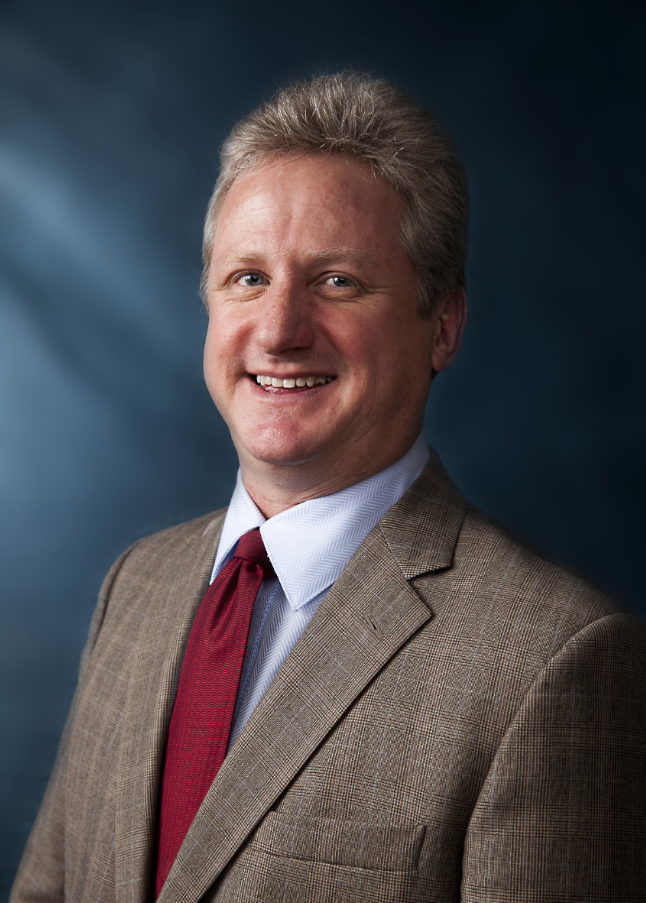 Shure president and CEO Christine Schyvinck this week announced the "unexpected passing" of VP of global corporate and government relations Mark Brunner on Thursday, Oct. 1.
Brunner joined Shure in 1989, "and he touched the lives of everyone he worked with," she said. "Mark was a trusted advisor, a mentor, and most importantly, a friend."
Almo Hires Former AVIXA Instructor Tom Kehr as In-House System Designer and Trainer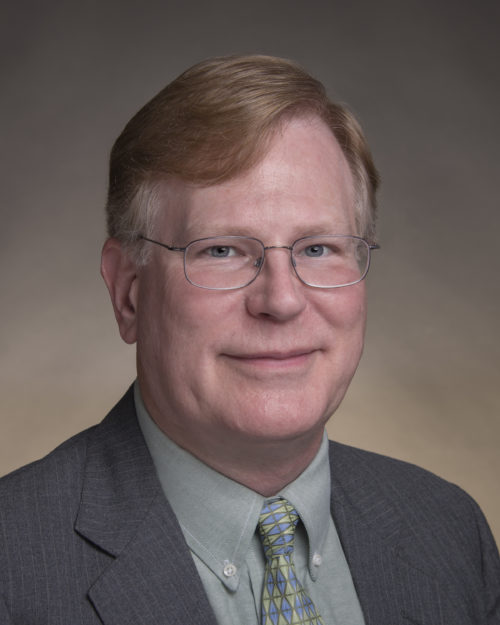 Almo Professional A/V has hired former AVIXA senior staff instructor Tom Kehr as an in-house system designer and trainer.
In this newly created role, Kehr serves as Almo's full-time system design and training resource for manufacturers and authorized resellers.
He is responsible for the development and delivery of a curriculum to improve the education, performance and certification levels of all Almo stakeholders. Next month, Kehr is leading a live educational session about the future of events during Almo's E4 Evolution (E4v) virtual program.
The ASCII Group Appoints Jessie Devine as Director of Channel Development
The ASCII Group this week announced the appointment of Jessie Devine as director of channel development. In this role, she is responsible for developing key alliances while creating new channel strategies for ASCII's vendor partner program.
A recognized face in the channel community, Devine previously held a customer-facing role with MSPs as community engagement manager with QuoteWerks.
USAV Adds New Integrators Expanding Locations
USAV, a division of PSA, this week announced the addition of six integrators to the USAV consortium, expanding the network to its members.
 Integrated Service Group
Rahi Systems (CA)- Offers a suite of solutions and services that maximize the performance, scalability and efficiently of today's integrated environment.
Buying Group:
Visual Sound (PA)-Acquired SybaTek; provides audio visual system design, engineering, installation, service and product sales to the government, education, corporate, healthcare and house of worship markets.
USAV also announced their International Program in June 2020. Here are the founding members:
CREATIO (Mexico)- Services the corporate, educational, health, government, home, retail and hospitality sectors.
hereworks (Ireland)- Enterprise grade audio-visual and automation systems across a multitude of sectors, including corporate, commercial, education, hospitality, manufacturing, retail and critical environments.
smartcomm (UK)- Designs, integrates and supports audio/visual, IT, automation and communication systems and solutions in both Residential and Commercial sectors.
Vega Technology Group (UK)- One of the largest system integrators and managed service providers for audio-visual solutions, video conferencing and collaboration technologies.
Infinite Electronics, Inc. Appoints Jason Koshy to Global VP of Sales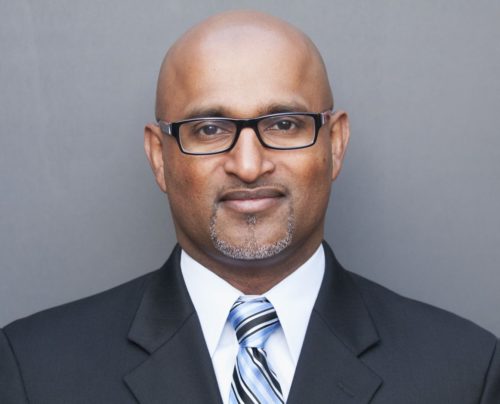 Infinite Electronics, Inc., has announced the promotion of Jason Koshy to Global Vice President of Sales. In this role, Koshy will lead all Infinite sales teams.
Koshy has been with Infinite Electronics for 22 years, starting as an applications engineer with LEA International (later acquired by Smiths Microwave Telecom, or SMT, as part of Transtector).
During his tenure, Koshy has held roles of increasing responsibility, including quality and manufacturing engineer, regional sales manager, director of sales for North America, and most recently as VP of sales for the Americas and ROW.
In addition to his roles in sales, Koshy supported Infinite's integration of Integra Optics and SMT (Kaelus, Radiowaves, PolyPhaser and Transtector). He successfully led the sales team through a transition to work-from-home through the COVID-19 crisis.
SAVI Welcomes Eric Smith to Board of Directors
SAVI Controls this week announced the addition of Eric Smith to its board of directors and as a technical advisor to SAVI.
Smith co-founded Control4 in 2003 and served as the company's chief technology officer for nearly a dozen years. In his new role as technology advisor and board member for SAVI, he will provide guidance and expertise.