How AV Technology Can Help Companies Create Safer Workplaces
As business leaders welcome more employees back to the office, what can integrators do to ensure the transition is as smooth as possible?
Leave a Comment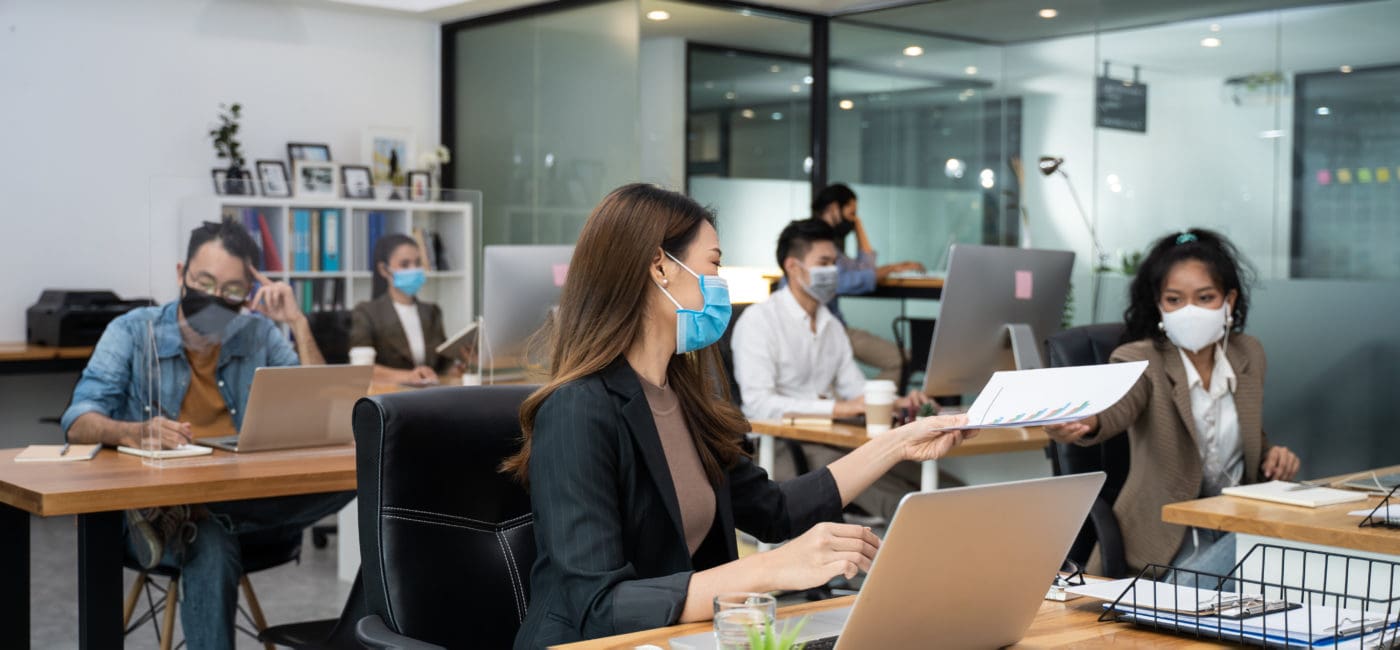 We're in the middle of the second phase of the three-part return to the workplace that started shortly after the start of the coronavirus outbreak with what AVI Systems CTO Brad Sousa calls the "flip-the-switch" phase that focused on helping companies "adapt and overcome"—and do it quickly.
"What we did was a pretty big deal," said Sousa during the company's recent virtual event, "Essential Technology for a Safer Workplace." He says today we're in "the long middle" between flipping the switch and a full return to the workplace, a phase he calls "return to work."
"We're not at the beginning but we can't see the end yet," said Sousa. "We've deconstructed our workplace and created one without walls. We have to get back to the workplace before we get to whatever comes next.
Related: Behind the Scenes of the AVI Systems Acquisition of Avyve
"It's no wonder people feel like the work they're doing at home is less purposeful and less meaningful than the work they were doing when we were all together in the office. We have to be intentional about creating a sense of community in the workplace," he said.
Sousa sees potential for "a huge workforce retention problem" if that sense of community in the office doesn't come together.
"We make the best ideas together, when we have consensus," said Sousa. "That takes time to do."
Now that more workers are doing their jobs from home, "hybrid is the new definition of the workforce," said Sousa. "That brings new challenges."
Ensuring a Return to a Safer Workplace
When it comes to making the workplace safer and more enticing for people to return to the office, "You can create policies but it's going to be the individuals who decide if they're going to go back," said Sousa.
"Having people together restores that sense of community and helps our organizations move forward with a sense of velocity," he said.
AVI Systems AV practice manager Keith Yandell sees the workplace as becoming "the new meeting place," noting that workers will come to the office most often for specific events and reasons rather than have it be a five-day-a-week commitment to a cubicle or glassed-in office.
Jason Roberts, enterprise practice manager at AVI Systems, says workers want their offices to "feel like home" and notes it's "fun to work together on hard problems when we can do it together in the same place."
Sousa sees the dynamics of work changing, starting with the conference room.
"The conference room was built around the people in the room, but I don't know if that's the case anymore," he said. Roberts sees potential for "a level of equality" in terms of commitment to technology for both workers who are in the office regularly and those who are working at home.
Rob Whatley, unified communications practice manager at AVI Systems, says something must be done to streamline the collaboration protocols in the new workplace model since there are five different platforms through which employees and clients could connect. Interoperability is a must, he said.
"You have to be able to leverage what your customers already have," said Whatley.
Thermal cameras were all the rage in the early days after the COVID-19 outbreak began in grand scale, but that approach has given way to people counting and mask detection in recent months. Hoteling has also become more popular, said Craig Frankenstein, digital media practice manager at AVI Systems.
That allows people to log in from home, check the capacity levels at the office and see when the space was last cleaned to determine if they're willing to go to the office at that particular time, he said.
Analytics and virtual receptionists are two AV technologies that Sousa said "have life after the pandemic" in safer workplaces and surely others will emerge as well. But it's important to not lose sight of the fact that any company's most important asset is its people.
"We're learning more about the human side of our employees," said Roberts.
If you enjoyed this article and want to receive more valuable industry content like this, click here to sign up for our digital newsletters!