CTSI Continues Growth Strategy, Acquires CTS
CTSI, fresh off acquiring DavEd Fire Systems, is continuing to grow through acquisition by acquiring Collaborative Technology Solutions
Leave a Comment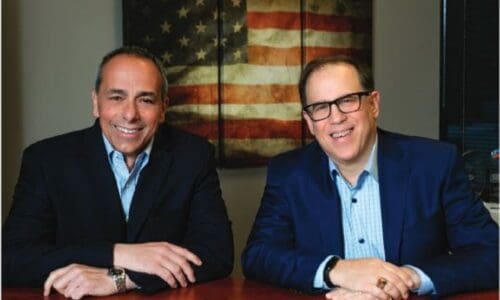 CTSI, fresh off acquiring DavEd Fire Systems last month, is continuing to grow through acquisition by acquiring Collaborative Technology Solutions, a provider of audiovisual, security and other low-voltage solutions.
CTS, a North Carolina-based firm, is the third such acquisition for CTSI since joining the Wind Point Partners family last year and adds a wide range of low-voltage solutions to the CTSI portfolio, including audiovisual, security infrastructure, sound masking, mass notification, structured cabling, public safety and cellular enhancement.
In a statement, CTS President and Partner Tom Livolsi said the company's core values align with those of their new parent company.
"We're thrilled to continue providing our customers with the excellence they've come to expect while beginning to support CTSI customers with the same care and attention we've brought to market for years," LIvolsi said.
Read Next: Why CTSI is Poised for Even More Success After a Strong First Half-Century
Joe Oliveri, president and CEO of CTSI, said in a statement that the newly acquired company is already well established in the industry.
"They're known for quality engineering and robust, attentive and individualized service. It's that commitment to customers that excites us here at CTSI; our customers are our top priority and I'm confident that existing and new customers alike will see that commitment reflected in our work," Oliveri said.
Nathan Brown, managing director at Wind Point Partners, said CTS is an important addition to CTSI's platform as they expand into the Research Triangle and the Charlotte, North Carolina markets. "Tom, Allan and the entire CTS team have built an outstanding business, and we look forward to investing behind the Company as it enters its next stage of growth," Brown said.
In a press release, the company said it will "continue to focus on acquiring leading communication, collaboration, life-safety and security solution providers with complementary employee-focused cultures and a trusted commitment to customers."
CTSI, based in Chantily, Virginia, took home a 2020 NSCA Excellence in Business Award for implementing subscription services in an Experience-as-a-service model.