Keeping Up to Date with Legislation Surrounding COVID-19 Regulations
NSCA's Legislation Tracker keeps users up-to-date on information about state, county, and city COVID-19 regulations during the crisis.
Leave a Comment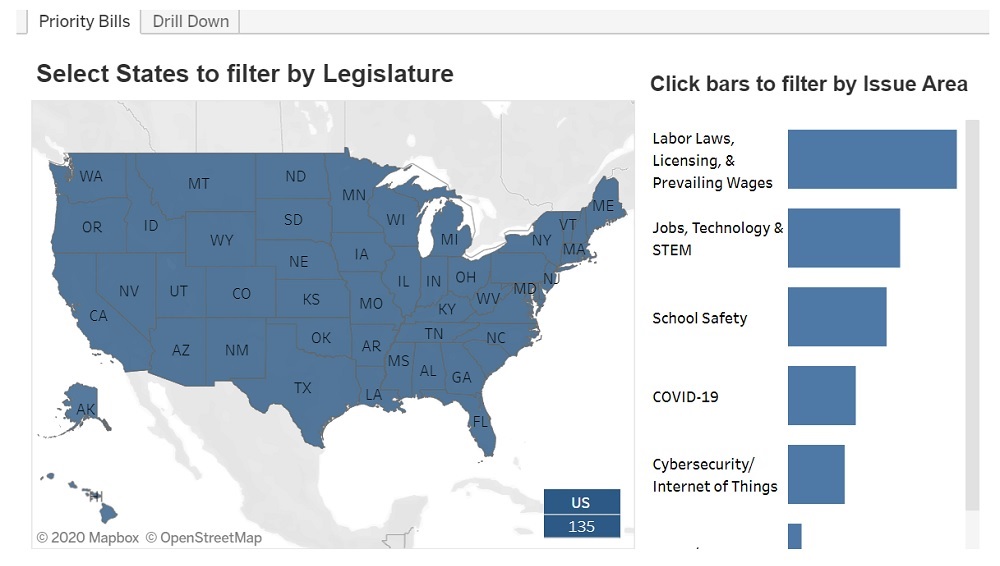 As part of their Business Continuity Portal, the National Systems Contractors Association (NSCA) has launched a new tool to help integrators nationwide track legislation surrounding Coronavirus and COVID-19 regulations.
"In addition to the U.S. Federal Government passing laws aimed at providing aid to businesses challenged by the COVID-19 crisis, there are regulations being passed at local levels that impact integration firms," the NSCA says on their website.
The tool — which was extent on the organization's site prior to the outbreak and was used to track legislation which affected pro AV integration firms in general — features an interactive map of the United States that users may click on individual states to see their current COVID-19 regulations.
Listen: Cashflow, Government Assistance, & Tough Reduction Decisions: Episode 100 of AV+
According to the map as of April 16th, there are over 120 Coronavirus-related bills throughout the United States which impact pro AV integration firms in some way.
The states with the most bills circulating include: California, Massachusetts, Illinois, New Jersey, New York, Maryland, and Pennsylvania.
The issues these bills cover affect many aspects of running a business, from sick time extensions to available relief monies; the waiving of certain work requirements and, in contrast, the procurement of additional regulations in some high-risk circumstances.
Start tracking COVID-19 regulations in your state here.