Labuskes All-In on Rescheduled InfoComm 2021 Plan
AVIXA CEO highlights why the association postponed the show from June and what the new date means for the AV industry.
Leave a Comment
As you might imagine, AVIXA's decision to postpone InfoComm 2021 from mid-June to late October wasn't a decision that was made quickly or lightly.
In fact, AVIXA CEO David Labuskes says event organizers have been talking about "how do we deliver the best event we can deliver for the industry?" since last year at this time.
They made the decision to move the conference to Oct. 23-29 and trade show to Oct. 27-29 after Orange County Convention Center officials made them aware that that block was available and they got what Labuskes calls "overwhelming support from stakeholders."
"Moving a trade show with 40,000 or 50,000 of your closest friends isn't like picking up your phone and changing your dinner reservations," says Labuskes.
Related: What InfoComm 2021's Move to October Could Mean for Pro AV
As for why AVIXA didn't just transform InfoComm 2021 to a virtual event like they did with the 2020 show that was scheduled for Las Vegas, "it's a different year and a completely different set of factors," he says.
"What's evolved over the last year is the conversation about digital and in-person events is 'do you like to watch movies or read books?' It's not an either or. It's both," says Labuskes. "We need to extend a physical event into virtual environment.
AVIXA's decision to postpone InfoComm 2021 to October also "certainly eliminates the logjam of calendar time frame" that existed when Integrated Systems Europe was postponed from February to the first week of June, less than two weeks before InfoComm was slated to begin," he says.
"This is certainly going to reduce some of the logistical challenges exhibitors were facing," says Labuskes. "This should certainly make it easier for all of the stakeholders of the show. It's fundamentally impossible for me to find anything bad about making this decision.
"This just seemed from all perspectives to be an opportunity to serve the industry more effectively, deliver a show more effectively and provide people an opportunity to get together in an environment that is likely to be safer," he says.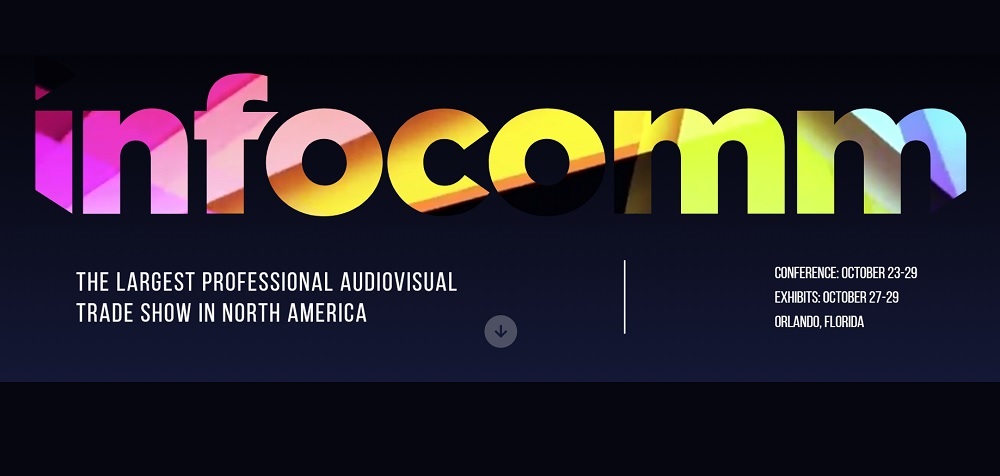 More About InfoComm 2021 Postponement
The InfoComm 2021 postponement also gives manufacturers more time to spend in research and development of new products.
"We know the trade shows are a key part of the product cycle," says Labuskes. Manufacturers anticipate when they're going to have a large, attractive audience to share their road map. Exhibitors recognize there's nothing normal about the calendar and have been incredibly innovative.
"What hasn't slowed down is the pace of innovation and excitement and the demands and needs that the AV industry satisfies. That's not going to change whether we have a trade show in February, June or October," he says.
Labuskes has noticed a shift in the general sentiment toward in-person events, which was one reason AVIXA is focused on keeping InfoComm 2021 intact rather than going with a virtual model this year.
"At the beginning of this, as the world shut down and we all moved to working from home and digital events, there was some talk that we'd never do a face-to-face again," he says. "There's no one in my sphere who believes that anymore.
"We all recognize the communal need we have as human beings to connect with one another. We know the value an event like InfoComm has for our community is incalculably higher in person than it is digitally. You can't experience digital signage or loudspeakers on a Zoom call. That's our industry."
Labuskes says InfoComm 2022 is scheduled for the traditional June slot in Las Vegas. He notes AVIXA will likely follow a similar timeline as ISE when it comes to whether the October dates will remain viable for InfoComm 2021, meaning a decision will likely come about three months ahead of the ribbon cutting.
"The plan is the plan until it's not the plan anymore," says Labuskes. "We'll make a decision in time to ensure people don't waste money."
He hopes conversations about trade shows move away from attendance going forward.
"I think more people are going to come to a show in October than would have come in June but does it really do any good to guess back and forth on that? People are more optimistic they will be traveling and attending events in the fourth quarter than in second," says Labuskes.
"I'd like to get the industry to look at the real value of the trade show-meeting right people, engaging in the right conversations, identifying and discovering the right solutions," he says. "It doesn't have to be about quantity anymore. We've got the ability to be a lot more sophisticated in targeting information and targeting solutions to those who need it.
"People aren't going to just decide they're looking for somewhere to travel at the end of October and go to InfoComm. I'm not sure if it's going to be 20,000 people or 500,000 people if everyone who's been trapped in their homes decides they want to come to the show," says Labuskes with a laugh when talking about the half-million attendance projection.
"Those who are there and have the opportunity to connect with our community will be richer than those who aren't there," he says.
Labuskes says it's incumbent upon everyone who comes to InfoComm 2021 or any other trade show to "be grownups and follow the protocols that have been put in place to make this as safe of an event as possible."
"That's not solely AVIXA's responsibility," he says. "It's the exhibitors' responsibility, the sponsors' responsibility and the attendees' responsibilities. Part of the magic of a trade show is having those events but we all need to follow the guidance."
If you enjoyed this article and want to receive more valuable industry content like this, click here to sign up for our digital newsletters!