Lessons from InfoComm 2020 Connected Virtual Trade Show
As de facto industry 'experts' in virtual AV trade shows, AVIXA will explore ways to perfect the offering even when in-person trade shows return.
Leave a Comment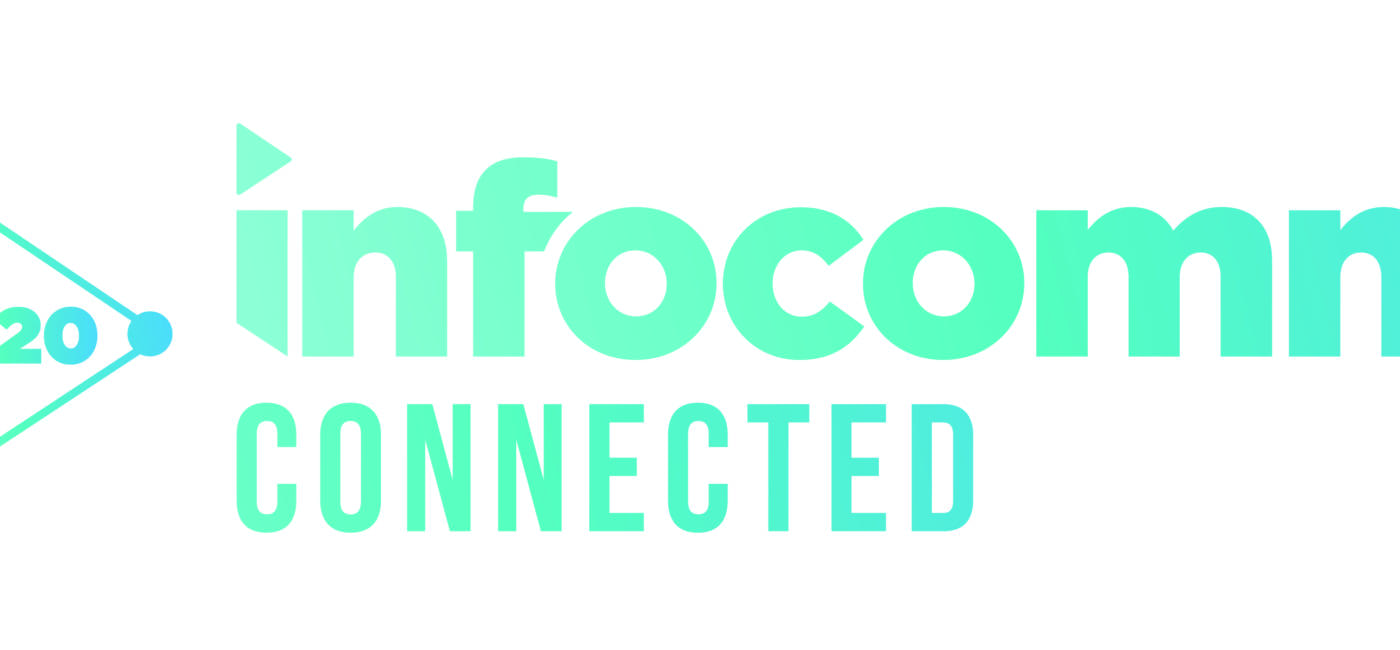 I had high hopes when AVIXA announced in mid-April that it was transforming the scuttled InfoComm 2020 trade show from an in-person event to a virtual one.
In fact, I've pushed for years for more virtual events across the AV landscape and I'm glad the industry association was the first to deliver on it in a big way—even if it was largely out of necessity because of the coronavirus pandemic.
AVIXA CEO David Labuskes acknowledged in an interview with me less than 24 hours after the live broadcast portion of the show ended that InfoComm 2020 Connected was a "proof of concept" for him and show organizers.
He says AVIXA's events team "delivered the impossible" with the three-day show that featured more than 70 sessions and attracted more than 20,000 registrants, about 40 percent international.
"I'm overwhelmed by the experience," says Labuskes. "None of us went into it with any clear expectations. I went into it with a few goals: proof of concept, to model agility and innovation as industry association for AV industry and to hold a space in people's heart for InfoComm.
"We achieved all of those, but that last one is most meaningful. There was a lot of reinforcement about how awesome it was that everybody could still get together—and it was. Like everybody else, I wish I had been in Vegas, but I'm really glad we did it," he says.
This year marked my 10th InfoComm show—and the first one where I wasn't leaving a vapor trail in my wake on the trade show floor. It's the first time I was able to attend even one session and that change of pace was quite refreshing, although like Labuskes told me, it meant my fingers were sore, not my feet.
Even though the sessions were my priority in terms of InfoComm 2020 Connected coverage, there were still some I wasn't able to get to while they were being broadcast live on the platform. Unlike a physical trade show, though, I'll have another two months—until Aug. 21—to catch up on what I missed.
Labuskes says that's something AVIXA has done with its show content for a while, with some of the recorded sessions gated for members-only access. He envisions doing something similar with InfoComm content in the future, once we're all able to return to meeting in person again too.
He dismisses the mindset that granting online access to educational content will dilute the in-person attendance.
"I don't think that's an appropriate way to see our platform," says Labuskes. "I think that's a mindset from potentially decades ago."
What Comes Next
Because the InfoComm 2020 Connected sessions were created within the past three months, the content "absolutely was much more topical and timely," says Labuskes and that's a discussion InfoComm show organizers will have as they plan for InfoComm 2021, presumably in Orlando.
"When we're planning a trade show, we try to eliminate as many variables as possible," he says "I think this platform and environment gives us opportunity and flexibility. We've never been able to take one session that was popular and plug it into another time slot in a physical environment.
"As we look forward to more virtual engagement, those are the kinds of areas that have the most promise. There's the opportunity to use that interaction with the audience to allow the program and the content to evolve over the course of time as well. We want to explore that as we get better at this," says Labuskes.
I wasn't a huge fan of the 15-minute sessions because it invariably felt like the presenters were rushed in delivering their information and it left little time for questions or the engagement Labuskes advocated and that has become such a staple of my first nine InfoComm shows—and others I've attended.
I also didn't use the matchmaking feature much during my InfoComm 2020 Connected experience, but I've seen some positive feedback about how that type of interaction worked for some #AVTweeps. I made it to Happy Hour Thursday night, but didn't play trivia or do a virtual 5K.
I wasn't necessarily disappointed about the absence of karaoke, although I might have been more likely to watch it online than in person. While it was impossible for AVIXA officials to recreate a Las Vegas-based InfoComm show, I think they did it better than most people expected.
I'll be interested to see what manufacturers say about the return on investment they got from the show or if those who hosted or will host their own virtual events to launch new products like that format better.
Labuskes laughed when AVIXA senior VP of expositions and events Rochelle Richardson jokingly told her staff at the post-InfoComm 2020 Connected virtual happy hour Thursday night that she and her staff are "officially experts on delivering virtual trade shows."
"By the dictionary definition of it, there are probably a lot of rooms where we're experts, but I certainly wouldn't say we've even begun to tap into the potential of this type of experience," says Labuskes.
The good news to me is it sounds like the AVIXA team will be hard at work figuring out how they can maximize the virtual trade show experience in the future, even if we do get to gather in central Florida next June.
I like hearing InfoComm 2020 Connected was not likely a one-and-done scenario that was just out of necessity, even if that's why it was done the first time around.
I think there's a lot of potential for increased engagement—and, yes, revenue—in the virtual trade show format and expect it to be even better next time around.
One thing you probably won't see at a virtual InfoComm show, though, is Labuskes and the AVIXA board cutting a giant virtual ribbon to open the event. There has to be some differentiation, he says, between physical events and virtual ones.
"If you approach someone who's never been to a trade show and you start by cutting a ribbon, they'd wonder why," he says. "For all those who have attended in the past, you'd be reinforcing the positivity of that experience.
"On one hand, it's an anchor that's holds you back from creating something new. On other hand, it's a tradition that brings nostalgia and emotion and causes greater engagement. If you get that interplay just right, you probably have really strong viable products both in the physical world and the virtual world."