AVIXA Deserves Praise for InfoComm 2020 Connected
AVIXA three-day virtual event to replace in-person InfoComm 2020 trade show this June. Here's hoping it's a permanent addition to the annual AV calendar.
Leave a Comment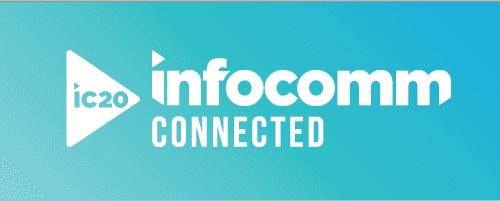 InfoComm 2020 is going virtual—and that's a great thing for everyone involved in AV. AVIXA will hold a three-day InfoComm 2020 Connected virtual event June 16-18, and Commercial Integrator will be sure to cover the novel event.
I've been an advocate for a long time for AV associations using the technology they espouse to help their members and have wondered in several blog posts why there aren't more virtual trade shows and conferences available in an industry that spends those shows espousing its technological might.
I've never understood why so many AV manufacturers want me to visit their booths or publish their press releases about the "game-changing" capabilities of their products but then can't figure out a way to use those products to help others in their industry see those products in action in new and cool ways.
It didn't take long for CI associate editor Zach Comeau to notice the lack of virtual conference and trade show options in AV either. It's too bad it's taken the outbreak of the coronavirus across the U.S. an around the world for AV associations to think more deeply about delivering virtual content to members.

Why InfoComm 2020 Connected is a Good Thing
I loved it when the PSNI Global Alliance hosted a session from its 2019 Supersummit on Facebook Live and asked questions from people who weren't at the live event of panelists who were on stage at the event.
That really sparked my interest in this topic and made me wonder why all AV events didn't do it.
I've pushed our Total Tech Summit team to incorporate some sort of virtual element into our annual invitation-only event to allow those who aren't lucky enough to be approved to attend to be involved in the event in some way, even if that means flooding social media with tweets about it.
The best event for social media involvement, by far, is the NSCA Business & Leadership Conference.
I've gone to the show for the last five or six years but could have easily covered the event from my couch based on the in-person involvement of attendees who tweet soundbites from every BLC keynote.
But NSCA has yet to host any portion of BLC or its Pivot to Profit conference on managed services and recurring revenue virtually. We'll see if that changes going forward.
AVIXA said it made several of its education session and training classes from ISE 2020 available online but I've yet to find anyone outside of Fairfax, Va., who knew about that so clearly they needed to do a better job of promoting that capability and certainly InfoComm 2020 Connected presents that.
I'll be interested to see how the plan for this virtual event develops and how people react to what AVIXA rolls out as far as virtual booth tours, on-demand learning opportunities, et. al. Certainly, the eyes of the AV world will be focused on InfoComm 2020 Connected in mid-June and I couldn't be more excited.
Let's hope we see a lot more of this in the future, not just because people can't go to an event because of a pandemic, but because it's the right thing for people in AV to do.
If you enjoyed this article and want to receive more valuable industry content like this, click here to sign up for our digital newsletters!